Traveling with young children can be both exciting and stressful. Parents raising their children with Montessori in mind often like to avoid screen time and instead provide Montessori-aligned travel toys.
What type of travel toys align with a Montessori parenting style, though?
In this article, you will learn what to look for when choosing travel toys for your Montessori child. You will also get 8 awesome recommendations for Montessori travel toys.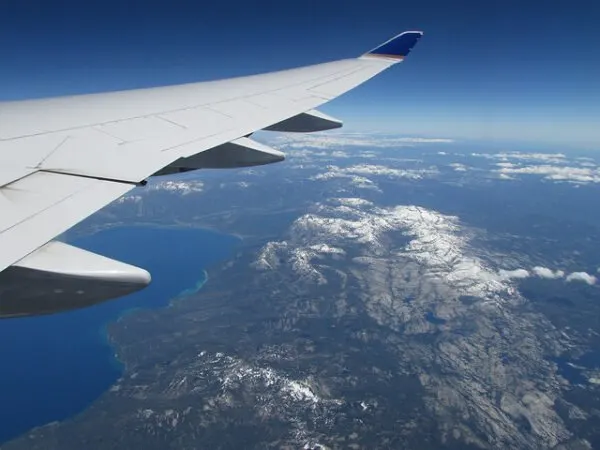 (This post contains affiliate links. Purchasing from these links costs you nothing extra, but helps with our website upkeep.)
What are Montessori travel toys?
To be clear, there is actually no such thing as a Montessori toy. Dr. Montessori's focus was on the development of children through real-life experiences.
She also advocated for the refinement of a child's senses through exploration, though.
When parents and caregivers in Montessori homes choose toys for their children, they tend to look for the following features:
promotes fine and gross motor development
engages the child's senses
promotes focus and concentration
quality made with a preference for nautural materials
aesthetically pleasing
no buttons, lights, or speakers
The 8 best Montessori Travel Toys for toddlers and preschoolers
Having traveled quite a bit with my little ones, I can assure you that keeping limiting screen time while traveling is possible.
It's difficult without the right toys, though. That's why I've compiled a list of 8 Montessori-aligned toys that my own children have enjoyed while traveling – both on a plane and in a car.
While busy boards are not widely considered to be Montessori-aligned, traveling with young children presents the challenge of satisfying a child's needs as best we can while they are not able to move around.
This busy board activity cube allows children to explore and fidget in a variety of ways.
It's small, which makes it great for traveling, and it's not so "busy" that a child will be overwhelmed or overstimulated by it.
If you are familiar with Montessori, you likely know about the Practical Life Dressing Frames. These frames are engaging for children and great for the development of concentration and fine motor skills.
Luckily, there is a wonderful, travel-friendly version of this material.
This dressing skills board is a wonderful way to keep little hands busy on long trips and provides many of the same benefits as the traditional Dressing Frames material.
If you have been a parent for any significant length of time, you have likely heard about Water Wow Books. The idea of bringing anything to do with water on a trip can be off-putting, though.
Not to worry.
This material consists of pens filled with water. When the child runs the brush-tipped pens over a page, a fun picture is revealed.
The pages can be "colored" over and over again – with no mess at all.
Water Wow books are seriously wonderful travel items.
This quiet book is perfect for travel and vacations, as it's actually travel-themed. It features 10 pages of engaging and imaginative activities.
The Away We Go travel-themed quiet book makes a fantastic Montessori travel toy.
This is a really engaging Montessori-aligned travel toy. With this travel toy, children are tasked with helping guide the encased balls to their matching slots.
This is the same type of fun and educational toy you'll find in libraries and preschools, just a travel-size version.
Many young children enjoy drawing pictures and practicing their handwriting skills, but taking out crayons and paper can sometimes be difficult (and messy) while traveling.
A writing tablet, like the one featured below, is always a great item to take along on a trip.
Eric Carle books are loved by both children and adults all over the world, and it's wonderful that his artwork is featured in other items, as well.
This magnetic sorry set has several storyboards and dozens of magnets. With this travel toy, children can engage in imaginative play and create their own scenes to talk about.
Tangram puzzles are great for helping develop mathematical thinking. Not only are they wonderful for developing spatial reasoning and problem-solving skills, but they are also incredibly engaging.
This tangram puzzle set lets you take the fun on vacation with you, as the board is magnetic!
As you can see, there are many Montessori-aligned travel toys that can help keep your child screen-free and content during long trips.
It's always a great idea to introduce travel toys during the trip when your child begins to get restless.
If you introduce them at home, prior to leaving, the novelty may already have worn off by the time your child really starts to need a distraction.
Cheers and don't forget to subscribe!