Why should we read inclusive and diverse books to our toddlers and babies? There are a million reasons and benefits to making sure your child's library is diverse and inclusive regardless of your race, ethnicity or gender.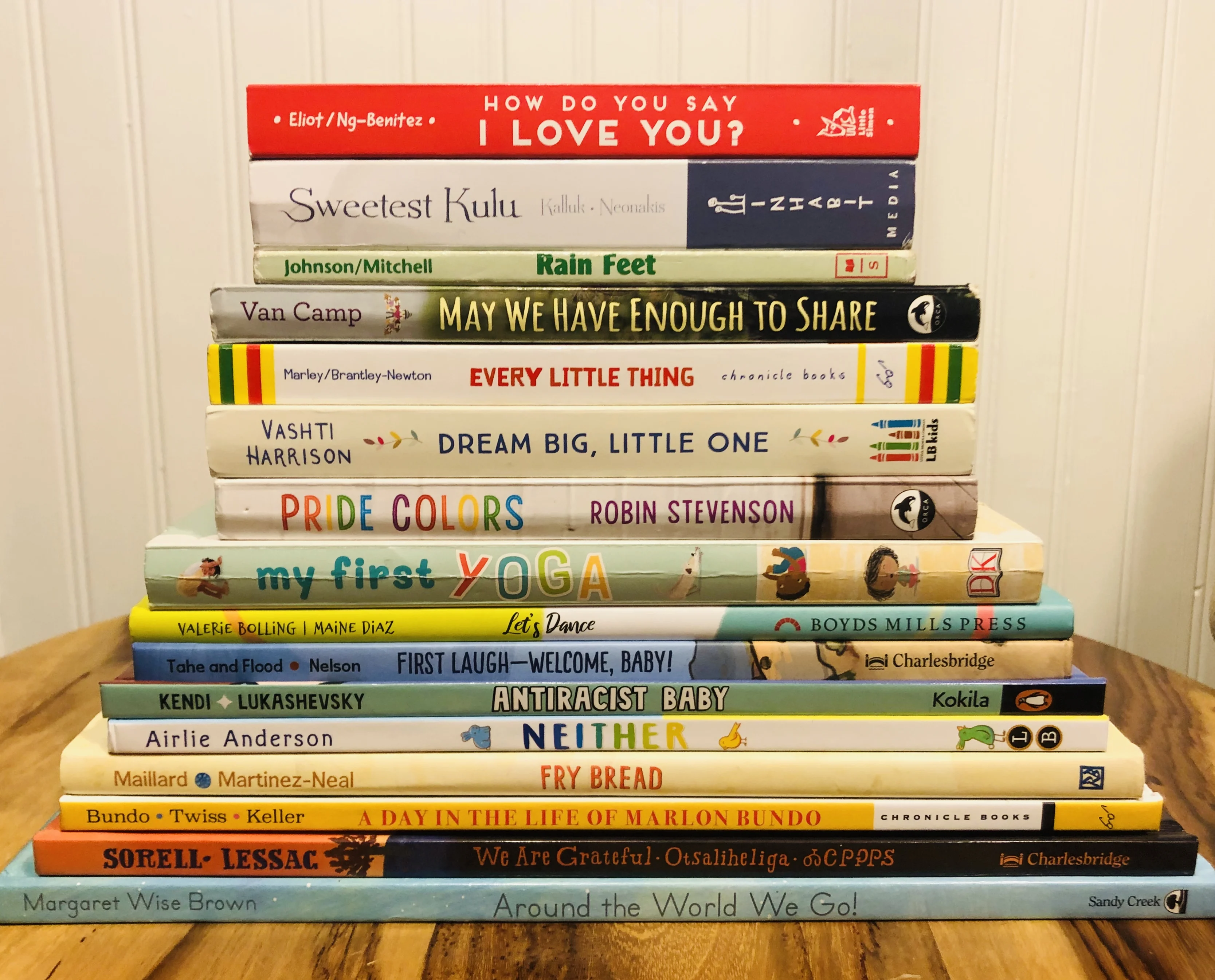 If you are Black, Indigenous, or a Person of Color (BIPOC) you already know representation matters.
It is important that children grow up seeing children that look like them in the books they read.
Sadly, 2018 statistics showed that 50% of children's books were White characters, with more children's books with animals as characters than there are Black, Latinx, Indigenous, and Asian Pacific characters combined!
As parents and caregivers, we can help change this by creating more demand for diversity in our children's books and by supporting BIPOC or LGBTQ+ authors whenever possible.
Not only is it vital that characters in books reflect a wide variety of races or ethnicities, but it is also important to have books that reflect different gender, gender identities and expressions, sexual orientations, and children with different abilities.
Ideally, we want a mixture of books showing strong, diverse role models (real or fictional) AND diverse characters in every day stories.
Seeing children that reflect the wide variety of children in real life will help develop their empathy, compassion, and acceptance. And the earlier the better!
*sponsored links below*
Diverse Books For Babies (0-1)
Diverse Books For Toddlers And Up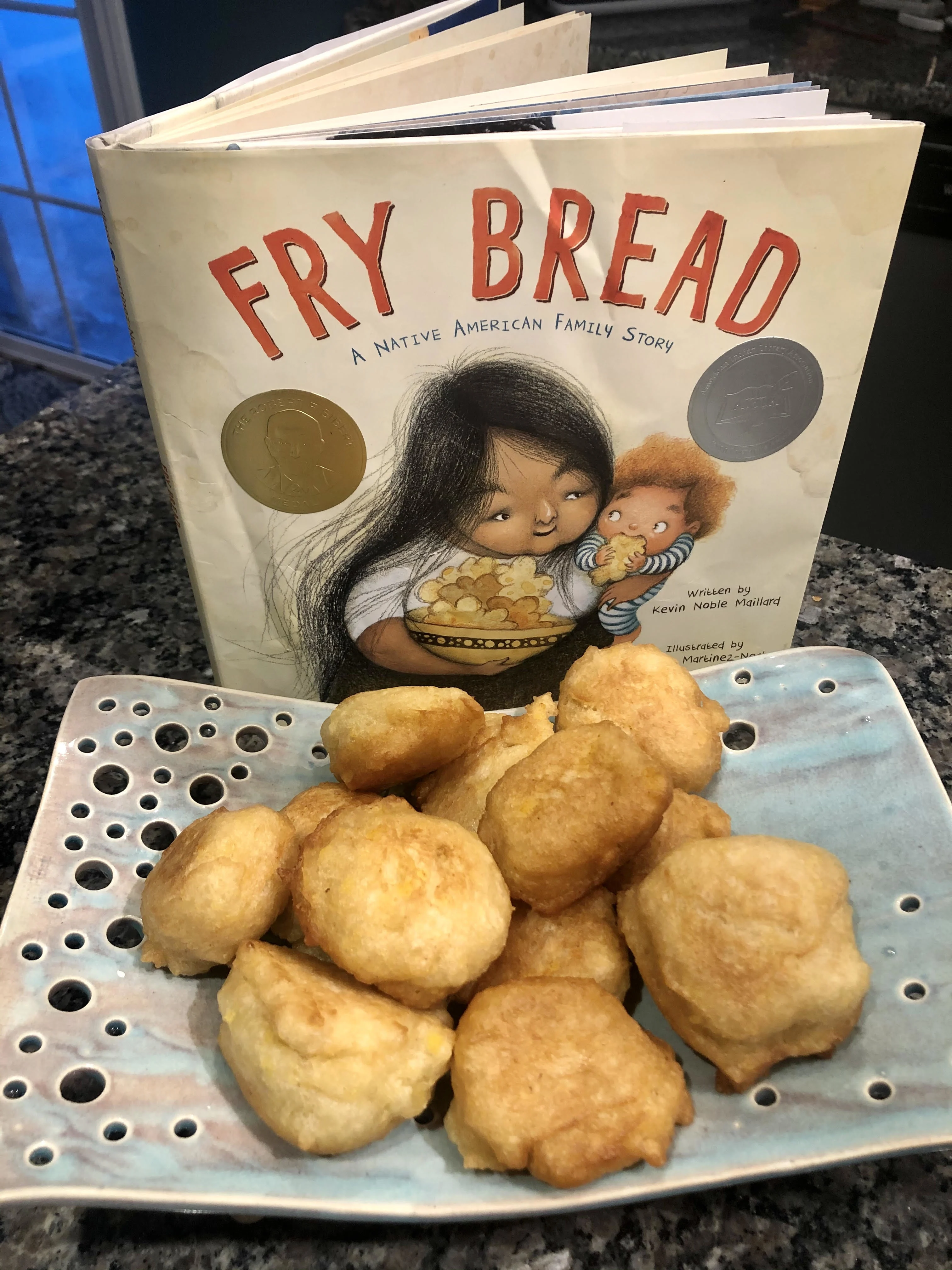 Older Toddler/Preschooler Books
The For Purpose Kids also has a great book subscription focused on inclusive books with diverse characters.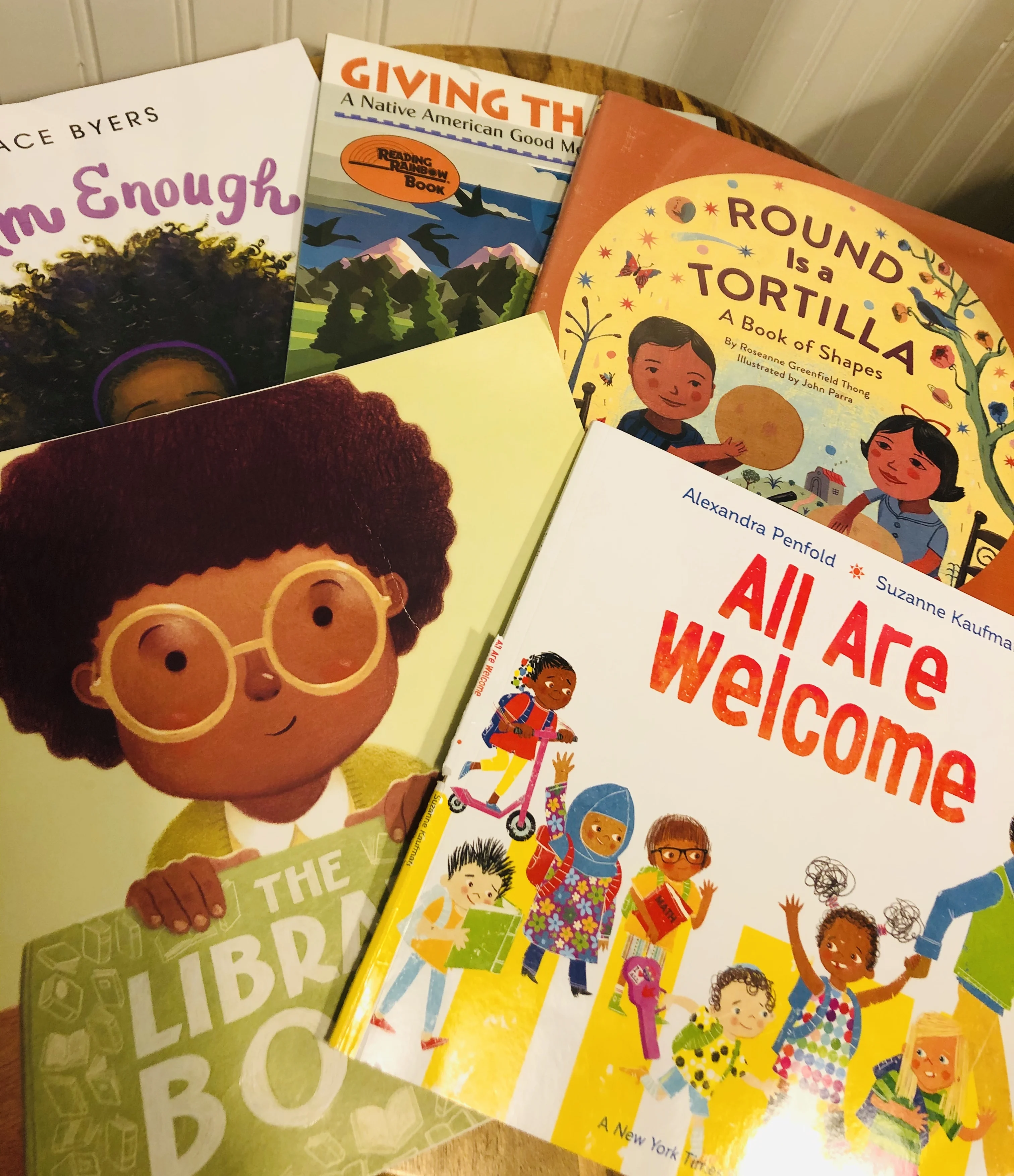 By reading diverse books to our children, we can raise them to be more empathic, anti-racist and accepting. Thus, creating a happier, safer world for all.
This is a fairly small list of books that I personally own or we've lent from the library. There have been a few that I've seen on some suggested book lists that are somewhat problematic, so I've intentionally left them off this list.
So, please be sure to use your own critical eye when choosing diverse and inclusive books for your child(ren).
Please share your favorite diverse and inclusive books for toddlers and babies that need to be added to this list!
My grandmother is Mohawk and it is very important to me to have my children grow up appreciating that part of them. So, I'm always on the lookout for some great children's books by Native American authors!
For more Montessori-aligned baby books find Sue's list here.