Who was Maria Montessori?
Many of us are familiar with her methods, but who was Maria Montessori? Her accomplishments go far and above simply establishing her methods and forming the AMI (Association Montessori International).
She was a brilliant woman who led a fascinating life and started an educational revolution.
Maria Montessori was born in 1870 to a civil servant father and a well-educated mother in Italy. She received a traditional education up until the age of 12.
Girls at that time were expected to continue on to what was termed a "classical education", which consisted of Greek and Roman languages, history, and literature. The young Maria, however, chose a different path.
She decided to attend a different type of school; one that focused on science, mathematics, history, French, and geography for the first few years. This was followed by four more years of chemistry, business studies, physics, math, and modern languages.
Maria Montessori's father was not happy with this decision, but her academic and liberal leaning mother supported her decision.
Following this special type of secondary school, she became interested in studying medicine. With the disapproval of her father and many others, she enrolled at the University of Rome, eventually gaining acceptance into the University's College of Medicine.
Since women were not admitted to medical school at that time, it isn't clear how she got accepted into the school. (There are a few different theories on this; one being that her first name was mistaken for "Mario" on her application.)
Montessori encountered several obstacles, being the only female in her class. She was not allowed to be in a room with a naked corpse with men, so she had to perform her dissections by herself at night. The men in her class also took every opportunity to make her feel unwelcome.
It is told that after a particularly unpleasant day of labs, she passed a woman with a small child on her walk home. She noticed the child playing with a scrap of paper. The toddler was totally content and absorbed.
This is the encounter that renewed Montessori's drive to complete medical school. This chance encounter change her life and would end up changing the lives of millions of children to date.
Maria Montessori received her medical degree in 1896, specializing in surgery and diseases of women and children. This degree made her the very first female physician in Italy!
Being an outspoken critic of child labor and utilizing a holistic approach in her medical practice led her to study psychiatric medicine. During her field research, she visited "insane asylums" (the term used at the time) to select patients for the university's clinic.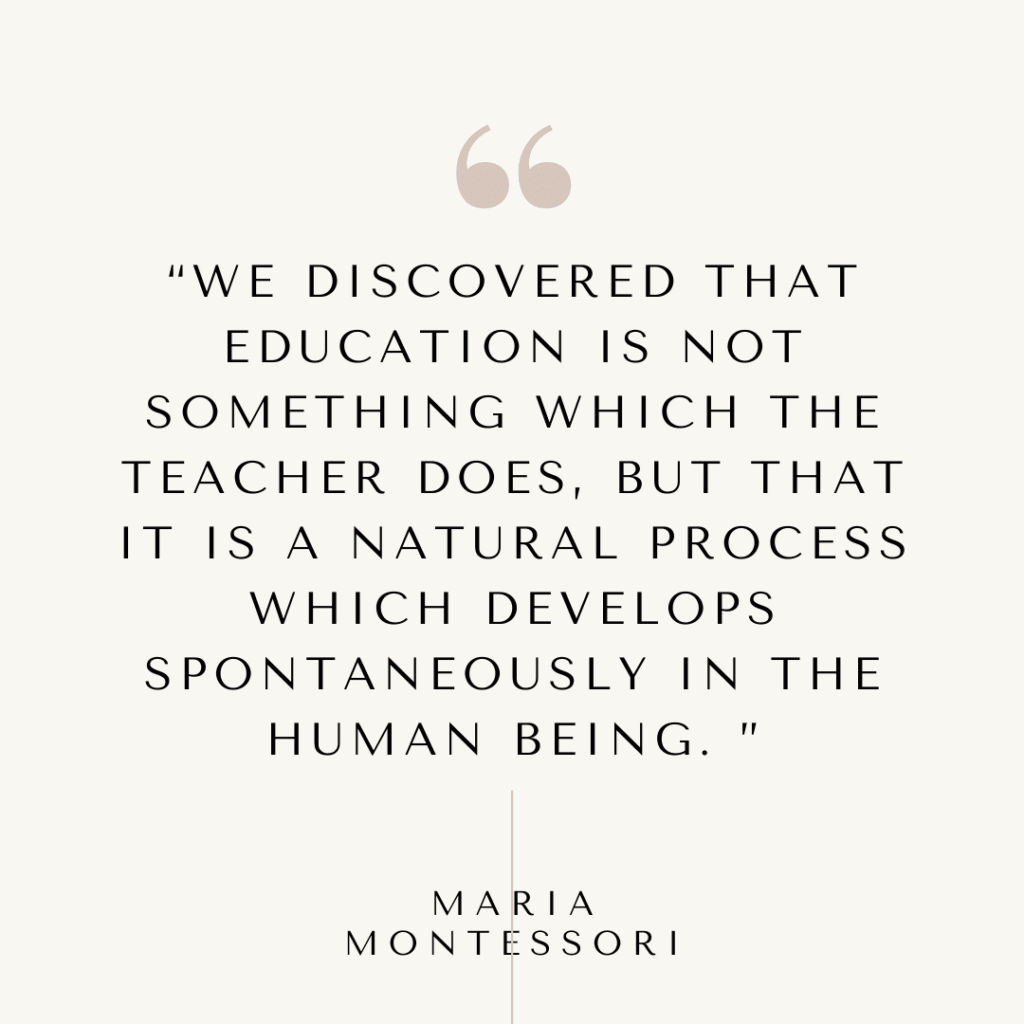 The birth of The Montessori Method
During her visits to these asylums, she paid particularly close attention to the children in these institutions. She began to wonder if these children were as "useless" a society deemed them.
This led Montessori to start reading about child development. She studied extensively the work of Itard, Seguin, Pereria, Froebel, and many others.
She became recognized for her ideas about children with disabilities and her work with the institutionalized children. After some time, her focus became anthropology and psychology, rather than medicine.
Dr. Montessori became a professor at the University of Rome. During this time, funding became available for the building of schools and the payment of teachers.
The Prime Minister at the time was implementing drastic social and economic changes, however the rapid growth in population left many housing projects unfinished. The occupants of these slums primarily consisted of two income households, leaving many children unattended during the day.
A group of bankers invested in a building (no furniture or necessities were provided) and asked Dr. Montessori if she would take on the challenge of caring for and educating these unattended children.
She happily took on this task and the very first Montessori school was founded. (Casa de Bambini)
Drawing from her observations from the children at the asylum and the children in the slums, she developed an atmosphere and materials that allowed these impoverished children the opportunity to flourish.
Unruly children's behavior changed. They became constructive learners and active members of the classroom community.
The materials she designed allowed for minimal teacher intervention. She had small furniture built and gave mats that allowed the children the freedom to alter their environment to suit their comfort during their activities.
She showed respect and compassion to the children, instead of intense structure and punishment. Children were allowed to develop at their own pace.
All of this was unprecedented.
Maria Montessori's contribution to modern preschool classrooms
Montessori opened schools throughout Italy. This was an educational revolution!
While Dr. Montessori's ideas were seen as radical at the time, they can be observed in preschool programs all over the world. Small furniture and the freedom to move around! These ideas don't seem so out of the ordinary today.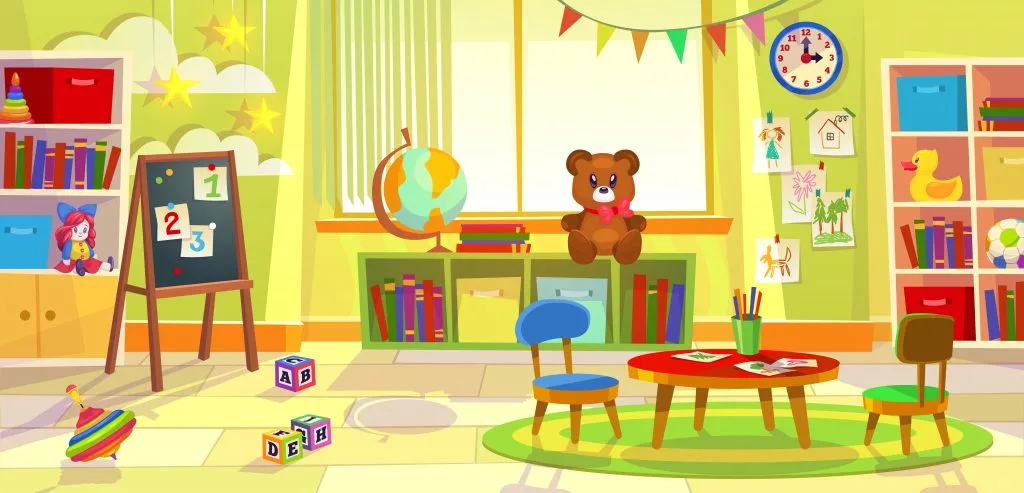 ---
There is so much more to Maria Montessori, though. She was a fighter and a well respected revolutionary.
She defied Mussolini's orders to implement fascism in her schools and subsequently all Montessori schools in Italy were shut down. She left Italy and was interned until the end of World War II.
Dr. Montessori documented her work and published many works. She was recognized for her brilliance by being nominated for the Nobel Peace Prize three times!
---
Her brilliance has spread worldwide. There are over 20,000 Montessori schools in existence today.
As far as whether her methods work? Well, "the proof is in the pudding", so goes the saying!
This is just a brief summary of her life and work. Below are links to some thorough biographies on this amazing woman!
*sponsored links below*
I hope you enjoyed this post and enjoy reading more about this fascinating visionary!
Cheers and don't forget to subscribe!