If you are looking for some fun, unique, and educational toys that start with T, we've got you covered.
We've been working our way through a series of letter-learning songs, toys, books, and activities for each letter of the alphabet, and today we are focusing on letter T toys.
These toys are great for helping young children learn the sound the letter T makes and for letter T-themed school show-and-tells.
The focus for the toy lists has been giving options that are educational and/or help a child's development in some way – along with starting with a certain letter, of course.
The toys on this list are great for sound games and speech activities, as well as to pair with other letter-themed language arts activities.
Onto the toys that start with T!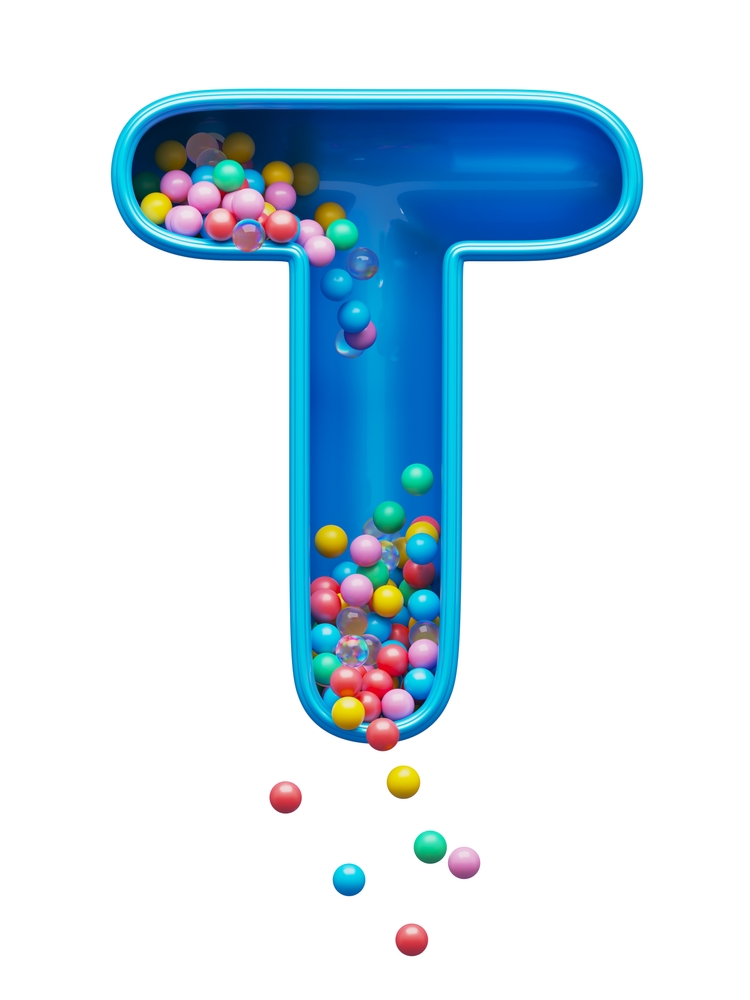 (This post contains affiliate links. Purchasing from these links costs you nothing extra, but helps with our website upkeep.)
15 toys that start with T
Schleich figurines are so detailed and accurate. It's no wonder they are so popular.
This Schleich T-Rex is the perfect letter T toy for kids who love dinosaurs. The detail in this dinosaur is amazing.
Montessori-style knobbed puzzles are great for helping children develop their pincer grasp.
This tree puzzle is great for nature learning units or letter T activities.
This turtle lacing toy is great for fine motor development. It's great for traveling or to take to keep busy at a restaurant.
This also comes with a sea star lacing toy and is perfect for an ocean-themed learning unit or treasure basket.
This Schleich tiger is the perfect toy that starts with T for kids interested in apex predators.
This Schleich toucan is a great letter T toy for kids who are interested in wildlife, especially exotic birds.
Play food is so much fun for kids. This Melissa and Doug Taco & Tortilla Playset lets kids pretend to make their own Mexican-inspired dishes.
This time-telling game is the perfect letter T toy for a Kindergartener or early elementary-age child.
Kids love making music. This tambourine adds some rhythm to family jam time.
This letter T toy is great for letter learning activities. It's small enough to fit in a sound pouch.
This toy set has two T's in one – trains and tracks.
Our children's Brio train track set has gotten over 5 years of use and still gets played with almost every single day.
If you have a child that needs a gross motor outlet and you're looking for a toy that starts with the letter T, this trampoline might be just what you need.
Terrariums are such neat educational toys. Our daughter has this fun glow-in-the-dark terrarium.
This is a great letter T toy for kids who love science.
Children love climbing in and under things – it's actually a part of schematic play.
This space-themed tent can satisfy your child's need to climb inside a small space or be covered.
Imaginative play is so important for a child's development, and a tea set provides so many imaginative play opportunities.
This tea set is made from recycled plastic, which is better for the earth than other plastic tea sets.
What is your child's favorite letter T toy? Did we leave any great ones off the list?
Cheers and don't forget to subscribe!