If you are looking for some fun, unique, and educational toys that start with E, I've got you covered.
I've been working my way through a series of letter-learning songs, toys, books, and activities for each letter of the alphabet, and today I'm focusing on letter E toys.
These toys are great for helping young children learn the sound the letter E makes and for letter E-themed school show-and-tells.
The focus for my toy lists has been listing options that are educational and/or help a child's growth in some way – along with starting with a certain letter, of course.
The toys on this list are great for sound games and speech activities, as well as to pair with other letter-themed language arts activities.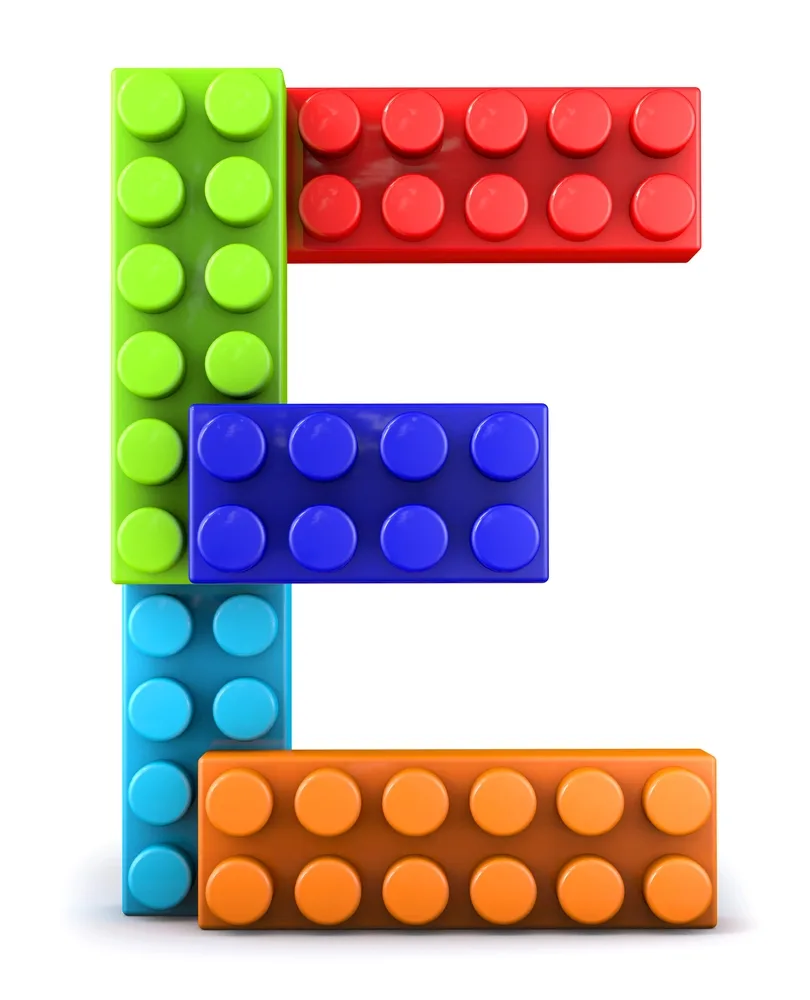 (This post contains affiliate links. Purchasing from these links costs you nothing extra, but helps with our website upkeep.)
11 fun & educational toys that start with E
Schleich has the best animal figurines, don't they? We have this elephant figurine and the detail is so amazing – it's accurately done down to the footprints.
This is a great letter E toy for animal-loving children.
Stress toys can be a big help to kids that enjoy the pressing sensation or kids that like to fidget.
If you're looking for a letter E toy and you've got one of the aforementioned children, this one is for you.
If your child loves art, this easel is the perfect toy that starts with E.
This model is 2-sided and it comes with the storage bins features in the picture below, as well as 33 feet of drawing paper.
This makes a great addition to any child's art area.
Science is fun for kids. The anatomy of the human eye is difficult to understand, though.
This eye model is a great letter E toy for kids that are fascinated by the human body.
This egg STEM toy is great for helping children develop problem-solving skills and fine motor strength to prepare them for holding a pencil properly.
This eggplant sensory toy is a letter E toy that's great for sensory-seeking kids.
Keeping this toy in a basket within your calm-down corner is a great idea.
"Electronic" and "exploration" – that's 2 toys that start with the letter E in one!
My kids are huge Snap Circuits fanatics and so am I.
The kit below is great for ages 8 and up, but there is also a beginner set that doesn't require the ability to read.
Imaginative play has so many benefits to children, and believe it or not, it's perfectly Montessori-aligned.
This letter E toy is an envelope, but it comes with a whole pretend mailbox play kit.
Kids love making music and singing – and it's so great for their development. This echo microphone is great for helping your child sing their songs to the world.
Of course, I can't say enough great things about Schleich's animal figurines.
This Schleich eagle is so beautifully done and has great detail.
If you've got a child that loves fish and other animals that live in the water, this realistic-looking toy is perfect for them.
There you have it – 11 awesome toys that start with E that are both fun and educational.
What letter E toy would you add to this list?
Cheers and don't forget to subscribe!