If you are looking for some fun, unique, and educational toys that start with G, I've got you covered.
I've been working my way through a series of letter-learning songs, toys, books, and activities for each letter of the alphabet, and today I'm focusing on letter G toys.
These toys are great for helping young children learn the sound the letter G makes and for letter G-themed school show-and-tells.
The focus for my toy lists has been listing options that are educational and/or help a child's growth in some way – along with starting with a certain letter, of course.
The toys on this list are great for sound games and speech activities, as well as to pair with other letter-themed language arts activities.
Let's get right to it!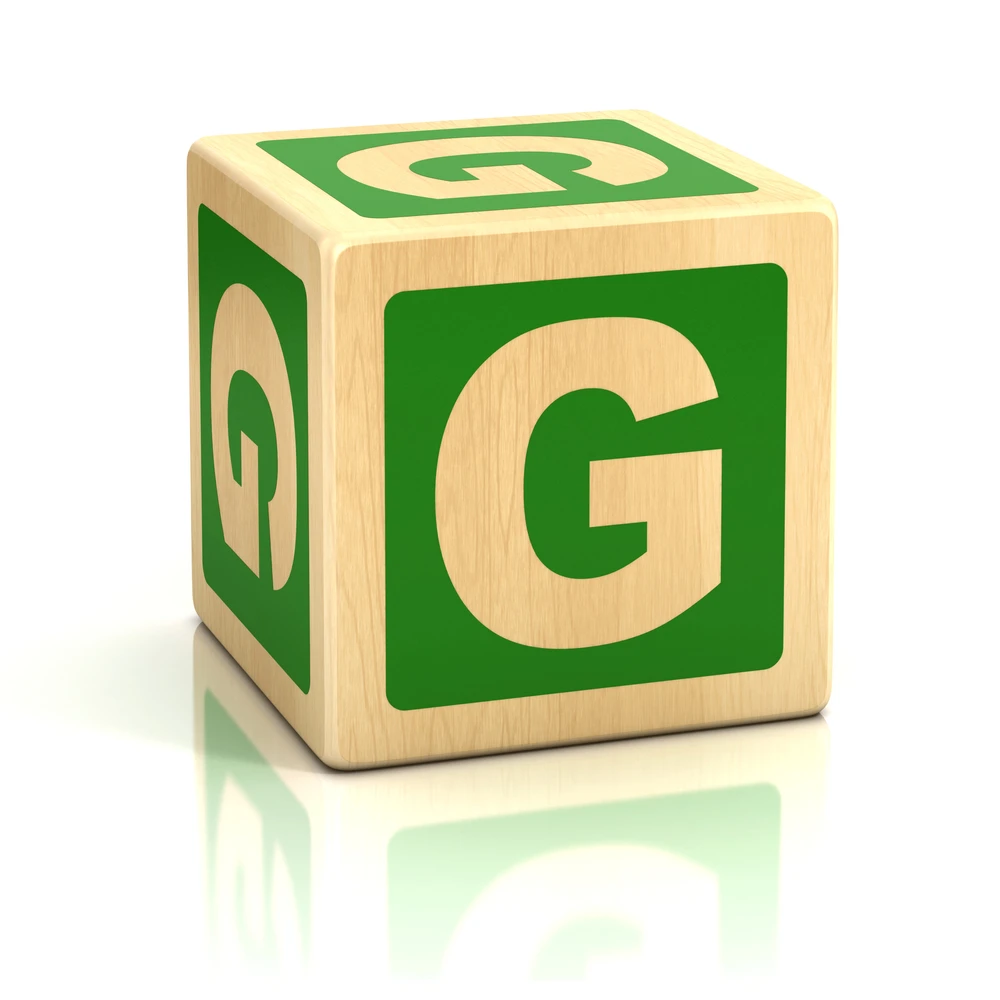 (This post contains affiliate links. Purchasing from these links costs you nothing extra, but helps with our website upkeep.)
13 fun and educational toys that start with G
Montessori parents know all about the detail and quality of Schleich's animal figurines.
If you're looking for toys that start with G and you've got a child that loves African animals, this Schleich giraffe is worth checking out.
If you're looking for a letter G toy and your child is interested in geology, this gemstone excavation kit is the perfect toy.
Building toys, like this gear toy, are great for helping fine motor skills develop, as well as the refinement of spatial perception and problem-solving skills.
Gardening and plant care are so fun and educational for kids. Luckily, there are some lovely kids' gardening kits out there, like the one below.
This garage toy is the perfect letter G toy for kids that enjoy enclosing objects into boxes, bags, and containers.
I'm sure you're familiar with the saying "Play is the work of the child". It was said in many different ways by many great people, including Maria Montessori herself.
This letter G toy is perfect for letting a child's imagination run wild.
If you've got a child that enjoys marble runs, I highly recommend this Gravity Maze toy.
It's a marble run, a puzzle, and a lesson about gravity all in one. The perfect letter G toy for a child who loves to solve problems.
If you haven't had enough of me singing the praises of Schleigh toys, here goes another one.
This Schleich goat figurine is beautifully detailed down to the hoof prints.
This is the perfect letter G toy for farm animal-loving kids.
This letter G toy is perfect for a child that's interested in playing a real guitar, but too small to actually do so.
It plays some fun songs all on its own, too.
Grasshopper life cycle toy
This grasshopper life cycle figurine set is a great letter G toy for bug-loving kids.
When you order it, don't forget to make sure to select the correct set of figurines – there are many to choose from.
No list of toys that start with G would be complete without a goose figurine.
Of course, this one is beautifully detailed and true to life.
Gorillas are fascianting animals. My kids have enjoyed their Schleich gorilla for years.
This is a great letter G toy for kids who are interested in primates.
I was so excited to find this fun letter G toy!
Making gingerbread houses is always fun, but it always ends in heartbreak when the gingerbread breaks or there aren't enough candies because the kids have been snacking on them during the building process.
This is a straightforward Play-Doh kit that comes with everything you need to make a cute little gingerbread house – without the fuss or the sugar.
There they are – 13 fun and educational toys that start with the letter G!
Are there any letter G toys you can think of, that are educational, that I should add to this list?
Cheers and don't forget to subscribe!