Whether you're looking for Montessori parenting advice, toy recommendations, or activity ideas, Montessori Instagram accounts can be a helpful resource.
Though Montessori books are far more thorough than social media posts, Instagram is a great place to get small bits of easily digestible information on Montessori.
After all, not everyone is trying to get to the expert level.
If you're looking for Montessori-aligned parenting tips, Tik Tok is your place.
If you want general information on Montessori and tons and tons of activity ideas, Instagram is the place to be.
Montessori teachers and other content creators do a great job on the platform of creating thoughtful and well-put-together Montessori-aligned kids' activities.
I love it – can't get enough.
So, let's get to the list of my favorite and, of course, the best Montessori Instagram accounts to follow.
Some of these accounts are great for those looking for casual activity ideas and others are great for Montessori homeschooling.
All of them are great, though.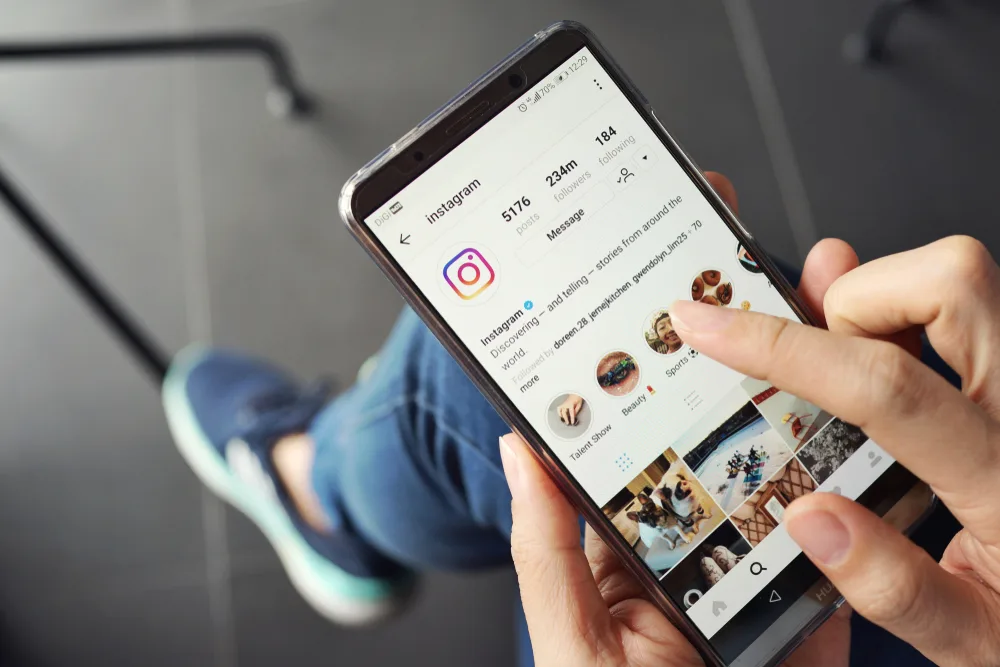 (This post contains affiliate links. Purchasing from these links costs you nothing extra, but helps with our website upkeep.)
The 11 best Montessori Instagram accounts to follow
Living Montessori Now is one of my favorite Montessori blogs.
Deb Chitwood, the website's author, is active on social media, including her Instagram account.
Deb is a certified and highly experienced Montessori teacher who gives caregivers tons of great activity ideas on her Instagram.
If you're looking for ideas on themed shelves, you will find lots of them on her account.
She also gives links to printables and freebies of hers.
Living Montessori Now is great for Montessori newbies and experienced Montessorians alike.
While Baby Bear Went to Play isn't specifically dedicated to Montessori activities, there are so many great ideas that parents and caregivers can use as the base for Montessori-aligned activities on this account.
For those homeschooling who like to blend Waldorf and Montessori-style learning, this Instagram account is a treasure trove of colorful shelfies and amazing activity ideas – you'll love it.
Lots of colorful wooden toys and sensory bin ideas can be found here.
Saniyyah Khalilallah over at SK Montessori has a lovely Instagram account that features a variety of proper Montessori tray presentations.
She gives quite a bit of helpful Montessori Practical Life Skills information from her books (for free) on her Instagram, which is really great.
If you like SK Montessori and you want to check out her awesome books, here are the links.
Montessori activities, shelfies, and Montessori-aligned parenting advice – South Side Momma has it all.
This is a really fun Instagram account that has a massive collection of meticulously crafted activities and lots of great Montessori furniture and toy recommendations.
There are even some great free-play and process art activity ideas on South Side Momma.
The Montessori Parent Instagram page is a smaller account, but it's run by an AMI-trained Montessori assistant and Montesorri toy retailer.
This account has lots of really great Montessori toy recommendations, play advice, room set-ups, and more.
If you look back through their Instagram, you'll get sleep advice and potty training advice, too.
I Believe in Montessori is a great Instagram account for teachers and homeschoolers to follow.
There are just so many wonderful presentations and activities.
In the I Believe in Montessori bio, you'll find free printables and a metric ton of amazing downloadable, reasonably-priced Montessori activities.
If you're interested in bundles and an all-access pass to the Hands-On Kids Activities Club, you'll find that here, too.
Melanie at This French Mom has a wonderful Instagram account filled with amazing Montessori-aligned parenting advice, Montessori-inspired activities, and art project ideas.
Everything is beautifully presented but totally achievable.
This is one of my favorite accounts to pop in on when I want some fun seasonal arts and crafts ideas for my kids.
The Montessori at Home Instagram account lives up to its name – it's all about how to implement Montessori in your home.
From toy rotation advice and process art activities to proper Montessori lessons, there's so much information here.
Her photos and videos are more than enough to help you get started with Montessori parenting and/or homeschooling.
Simone Davies is an internationally-recognized author, Montessori teacher, and mother.
You may be familiar with her books, The Montessori Baby and The Montessori Toddler.
If you're not, I highly suggest you check them out.
This Instagram account is chock full of in-depth information on Montessori that you can implement in your parenting and homeschooling.
You won't find a lot of shelfies or activity photos here, but there are some.
This is definitely an account for people that are serious about learning about Montessori.
School at Home and Beyond is an Instagram account is run by a Montessori mom that is serious about homeschooling.
Her homeschooling setup is amazing and it's easy to draw inspiration from.
She implements traditional Montessori materials in her homeschooling and you can see the joy in her children's faces as they work.
This is a great account to follow for homeschoolers.
If you're looking for an Instagram account to follow that is full of low-cost Montessori-inspired activity ideas that are easy to work into your daily life or relaxed homeschool routine, Montessori Dads Way is a great one to check out.
Most of the activities on this account are put together with supplies you probably already have.
There's no stuffy philosophy here – not the place for Montessori purists.
It's all about activity ideas.
---
There you have it – 11 great Montessori Instagram accounts you should check out.
Hopefully, one or more of these Montessori content creators has what you're looking for.
Cheers and don't forget to subscribe!