If you are interested in learning more about Montessori and guiding your child in this fashion, there are some Montessori books for parents you need to read.
Lucky for you, I've done my fair share of reading on this topic and reading her books, and I've got some reviews for you on which Montessori books for parents that are looking to learn more about her method and the advice she had to give on guiding your child.
There are many books written by Dr. Montessori, about Dr. Montessori, and modern-day take on Dr. Montessori's thoughts and methods.
Along with each book review, I've included an inspirational excerpt from the book that I've found helpful in my Montessori journey. I hope you find these quotes as helpful as I have!
It can be difficult to find books written by her that are easy to read and easy to apply to our everyday lives. She was quite an intelligent woman, thus the challenge of her reads!
Even the tedious books are great to keep around for reference, though!
(This post contains affiliate links. Purchasing from these links costs you nothing extra, but helps with our website upkeep.)
Montessori books for parents: written by Dr. Montessori
This is one of my favorite Montessori books for parents to read. It's chock full of great information on childhood development and how Montessori incorporated it into the development of her methods.
Dr. Montessori also writes about some of the materials and approaches she used.
Not only is this book extremely helpful in understanding a child's growth and development, but I found it to be one of the easiest to read.
Many of her books simply can't be read cover-to-cover due to the complexity of the language and the depth of the material. This book is not one of them.
For someone who is just starting to learn about Montessori, this book is a great place to start!
The reason this quote struck resonance with me is because, in Montessori, modeling is often in the place of teaching.
In order to model a task or an activity, your child needs to be able to clearly see the steps you are taking or they will not be able to mimic them.
This is one of Maria Montessori's most famous works and for good reason. It's comprehensive in explaining her pedogeological methods.
She also goes into matters of diet, discipline, and childhood behaviors. This is one of the most important Montessori books for you to read, in my opinion.
This is so true. Helplessness is often the cause of bossy, domineering behavior from children.
If they can't do things for themselves, if they don't have access to the things they need to care for themselves, or if they aren't given the opportunity to function independently, what other choice do they have but to be the boss of the adult?
All too often, I've seen parents, in an attempt to keep their child their "baby", spoon-feed, dress, and cater to their child's every whim. This is the master/servant relationship addressed in this quote.
This is a book that focuses on a child's nature and urges. This is one of her more challenging reads. It's not one you'll want to sit and read cover-to-cover.
She goes into great depth about her observations of how children learn and the benefit of the application of her methods and how these methods of learning elevate children.
I love this quote. As most of us know, Montessori schools and homes allow children to use glass dishes and metal utensils. Some say, "That's all that was available back in her day." Fair enough.
While that may be true, it doesn't negate the fact that these children she is speaking about were actually doing the things in her books. (Read about control of error here.)
What would be the reason that we shouldn't continue modeling, then trusting our children to use these items and perform tasks such as the ones in this excerpt?
Passionately written, this book is all about childhood development and a child's psychic needs at different stages. This is an easy read and an important read!
There is nothing I love to see more than my children completely absorbed in a task; no interruptions, no stopping to ask for assistance. Washing dishes, cleaning a table, scrubbing potatoes, practicing the Dressing Frames, over and over again.
These tasks hold minimal value to us, as parents. The value to the child is immense, though!
This is a short handbook that features many Montessori activities and the reasoning behind them. As with all of her books, she delves into child psychology, which is a critical part of her methods.
This quote draws attention to our role as adults, as a potential cause of our children's untoward behavior. We have all heard the phrase "the terrible twos", as well as other child-unfriendly phrases.
Understanding what children are needing during these trying times is important when raising small children. Following Dr. Montessori's methods can really help parents out in the tough years.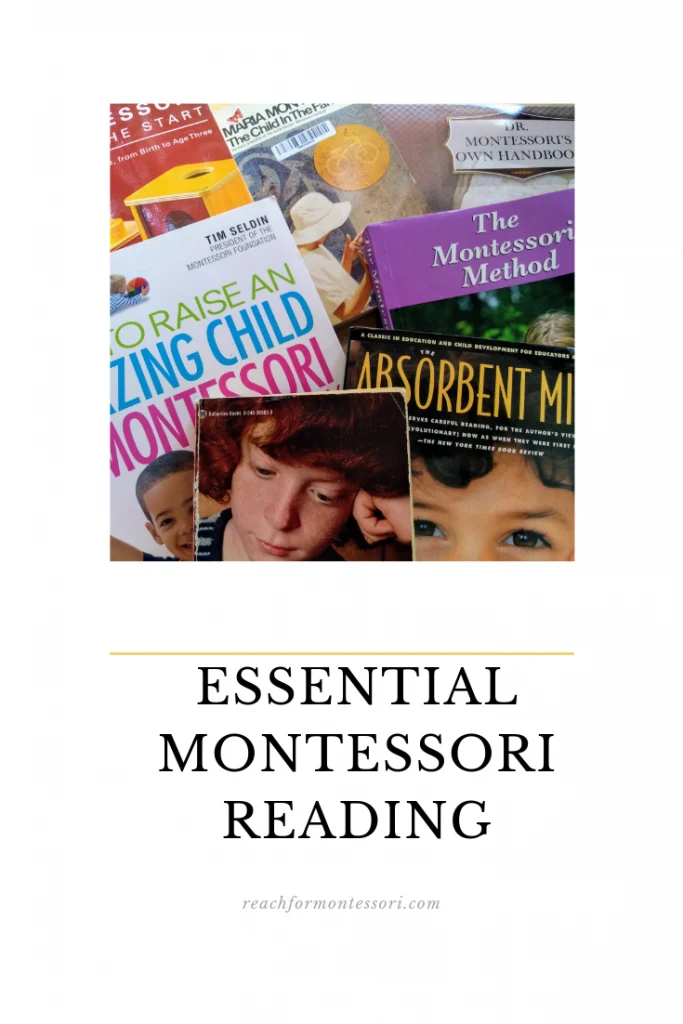 I was hesitant to give this Montessori parenting book a chance. There are certain passages cited often in Montessori Facebook groups from the book, particularly about a child's sleep, that I have issues with.
I read it, though, and I absolutely love it. Dr. Montessori discusses how adults and children are often at odds with each other due to our misunderstanding of our children's needs and our need to control; our need for obedience without question.
Dr. Montessori was on a quest to humanize children and this book helps us do just that.
An important quote for those parents who tend to hover and instruct. I've done this in the past and I can't deny that my own vanity had something to do with it.
Not "vanity" as in how I appear as a parent, but how I wanted some of the credit for my child's learning. "I know something about this, so I'm going to teach you what I know."
And when a child makes a mistake, we correct them, as if we don't trust them to not only know they've made an error but that they don't know how to correct it. We want them to need us wholly in their activities.
This is the "vanity" she is referring to.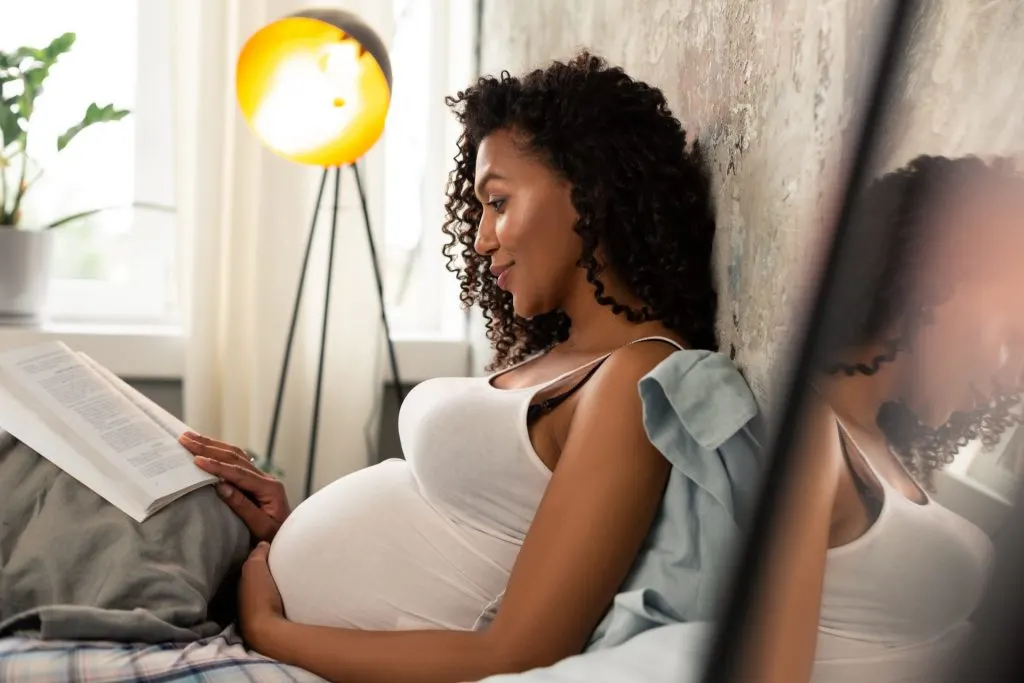 Montessori books for parents: written by others
This book is awesome. The author breaks down Montessori into bite-size pieces and gives great tips on how to apply Montessori to your everyday life.
It's easy to understand and is full of visual representations and photographs to help guide you. This is a popular book among parents new to Montessori and there is a very good reason why! I recommend it!
This is just plain true! Setting up a space just for my children has been key in their independence and confidence. It doesn't have to be grand or Pinterest perfect; it just has to be for them.
This is a popular book, and a controversial book, among Montessorians. There are some parts of the book, such as sleep advice and the author's description of a child's "idle play" that rub some people the wrong way.
It's a great book overall, though, and I suggest reading it if you have a baby or a very young toddler! It's a basic overview of child development and how to implement Montessori into your home.
Beauty and logic. That is what we are providing when we are shopping for toys and materials for our children!
I hope you found this article helpful, not only for understanding more about Montessori but for which Montessori parenting books to read!
Cheers and don't forget to subscribe!