Is a Pikler Triangle Worth it?
Have you heard about the Pikler Triangle? If so, are you wondering, "Is a Pikler Triangle worth it?".
If you are a caregiver who loves Montessori, then surely you have heard about the Pikler Triangle.
If you have not heard before about it, then let me tell you that it is an excellent trending toddler toy that has gained considerable importance and popularity in the last five years.
The reason behind is the extraordinary benefits it provides to children. It is a great addition to any Montessori play space!
Montessori education was founded by Maria Montessori, who was an Italian physician.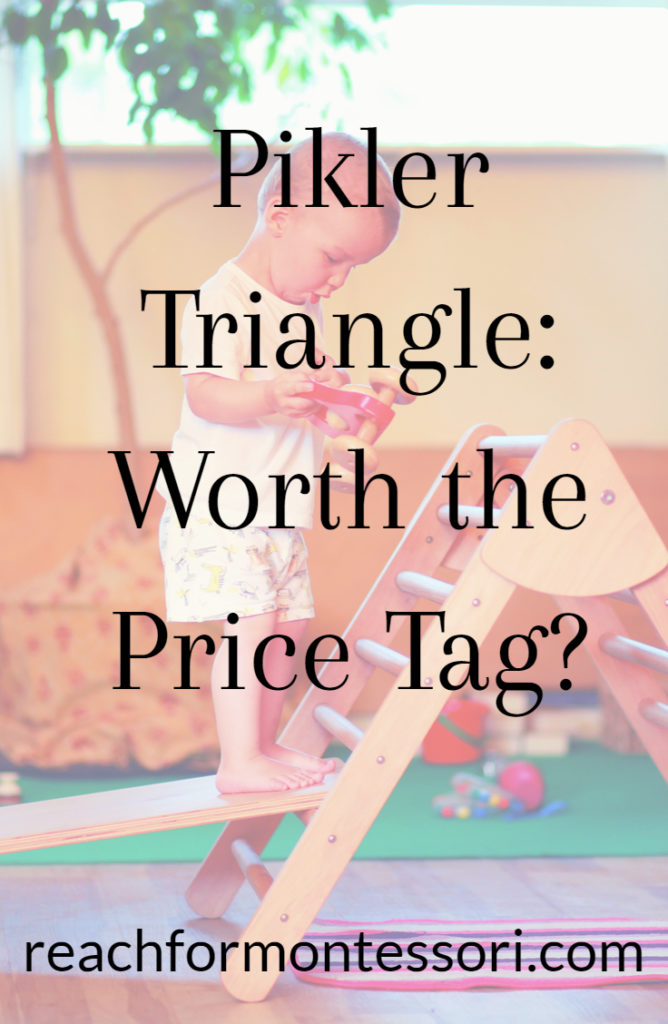 Montessori education is based upon the idea of letting the child develop in a natural way.
In Montessori institutions, a child is allowed to explore and learn from different activities, including gross motor and Practical Life.
One of the popular Montessori toys is Pikler Triangle.
Pikler triangle is based upon the philosophy of a Hungarian pediatrician Dr Emmi Pikler. Many are not aware, but it is a fact that Maria Montessori and Emmi Pikler actually worked together!
There is also a discussion that if pikler triangle is Montessori or not?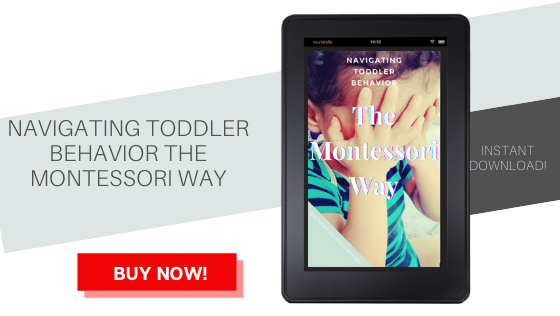 There is one school of thought that it is not Montessori-aligned. If you are a supporter of this thought, should know that Pikler Triangle comes is absolutely Montessori-aligned. It is even present in many of the Montessori schools in United States of America and the United Kingdom.
It is also important to note that there is actually no such thing as a "Montessori toy", only items that are aligned with he philosophy. Dr. Montessori only designed a handful of materials and none of them were toys.
This does not mean items such as the Grimm's Rainbow or the Pikler Triangle don't mesh perfectly well with a Montessori environment or that we should disregard the benefits of these toys.
Benefits of the Pikler Triangle
Pikler triangle provides many benefits to our children, some of these are:
Proprioception
Confidence
Balance
Benefits associated with risky play
Early on, there were not many companies manufacturing Pikler Triangles. But now so many companies are manufacturing these awesome toys for babies, toddlers, and preschoolers.
And they are available in different sizes and fun color schemes!
Most of the companies manufacture only two sizes, one small and the other standard. But some companies are also providing these in small, medium and large sizes, which is great for toddlers and preschoolers on the upper end of the growth charts!
Small size is a perfect choice for the children of 1-2 years. At the same time, the standard or large size would be an excellent choice for children of 3-8 years.
Choices of add-ons are plentiful these days, as wee.
Earlier, there were only Pikler climbers available on the market. But nowadays they are coming with a number of other supporting structures like ramp/ slide, ladder, arch and Montessori balance boards.
I always recommend people to buy a complete set because that offer so many ways of play.
More opportunities of open-ended play is always a good thing!
If you have this type of one set at your home, then I can assure you that your little energy bolts will be playing all the day on these and you'll be handling your office work or enjoying more cups of tea with your other half.
Your children will find a lot of new ideas to play with these structures because Pikler triangle also enhances imaginative play. So, the benefits of a Pikler don't end with the play structure itself.
For many, a way for their child to get gross motor activity in and enhance their creativity alone makes a Pikler Triangle worth it.
The cost?
Most of these Pikler climbers are available in the price range of $200-$400. People often are taken aback at the price tag.
Your Pikler Triangle can last for many years though, and can be used for your subsequent children, as well.
When I purchased the Pikler Triangle for my baby boy, he was just two years old. Now, he is 5 years old and still using it!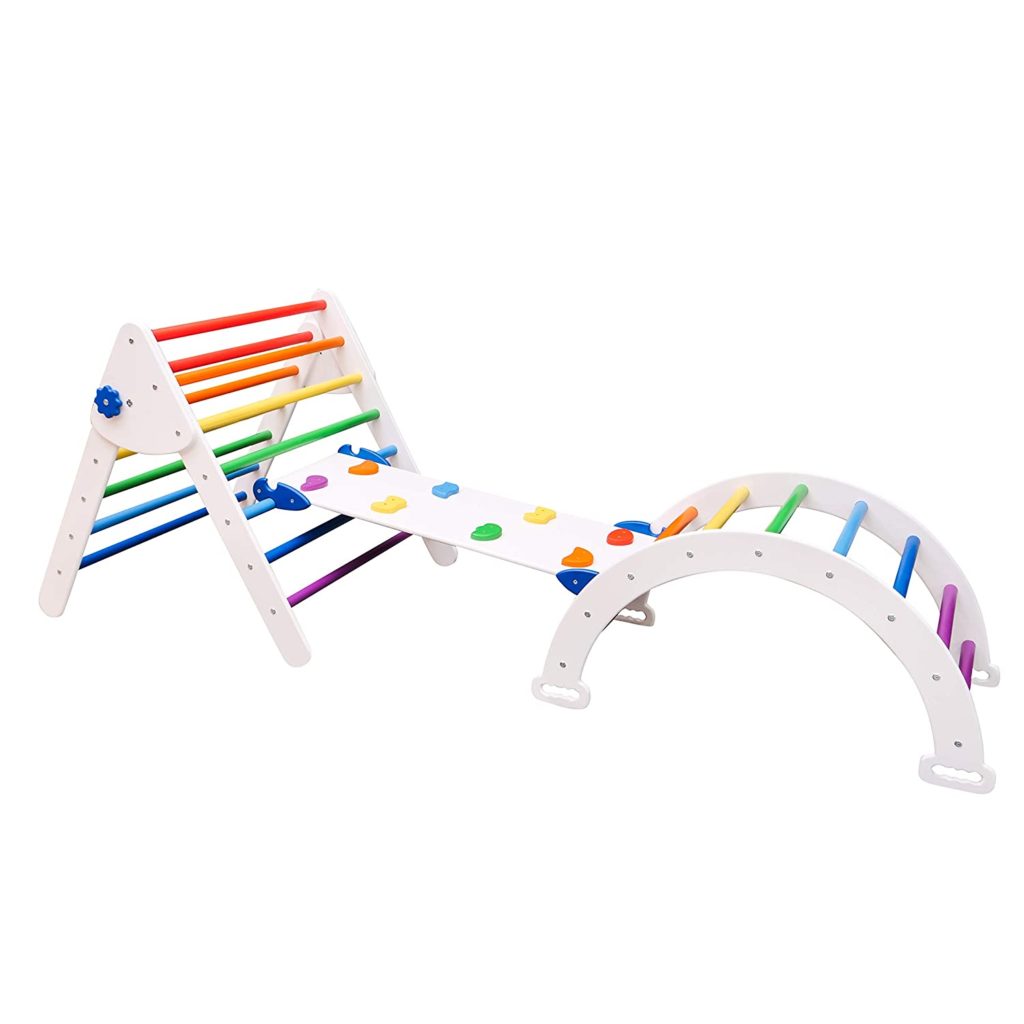 Considerations before buying
But before buying, keep some rules in mind.
People are always worried about which Pikler Triangle to buy. I always see people on social media questioning which Pikler climber is the best fit for their child.
First of all, you should keep in mind the age of your toddler when you buy a Pikler climber for him/her. As I mentioned earlier, a small size is a perfect choice for 2 years old and medium or large size is a great one for older children.
The second factor you need to consider is the height of your little energy bolt. The reason is height is associated with age. If he/she is on the taller side, then you should consider a medium or large size Pikler, and if your baby is a little shorter, then you might consider buying a small-sized Pikler Triangle.
The third factor you should keep in mind is the interest of your child. If your child likes colorfulness which most of the children like, then you should consider buying a colorful Pikler climber. You should also get your child's input while buying if he/ she is color conscious.
So, is the Pikler Triangle worth it?
To conclude, I say any caregiver would be doing their child a great service to provide them with something as great as a Pikler Triangle!
If after learning about the benefits, you are still worried that either they worth this price or not, this post will give more insight to help you make your choice.
Edited by Sue Denym