Are you looking for some educational and fun toys that start with H? If so, you have come to the right place.
Whether you're looking for toys that start with H to send with your child to school for show-and-tell or you're trying to come up with sound game objects to help your little one better understand the sound the letter H makes, this article is for you.
The letter H toys on this list are Montessori-aligned, for the most part, and all have educational value.
So, after the show-and-tell is over or after your child has mastered the letter H sound, they'll have a quality toy to play with.
Let's get right to the list.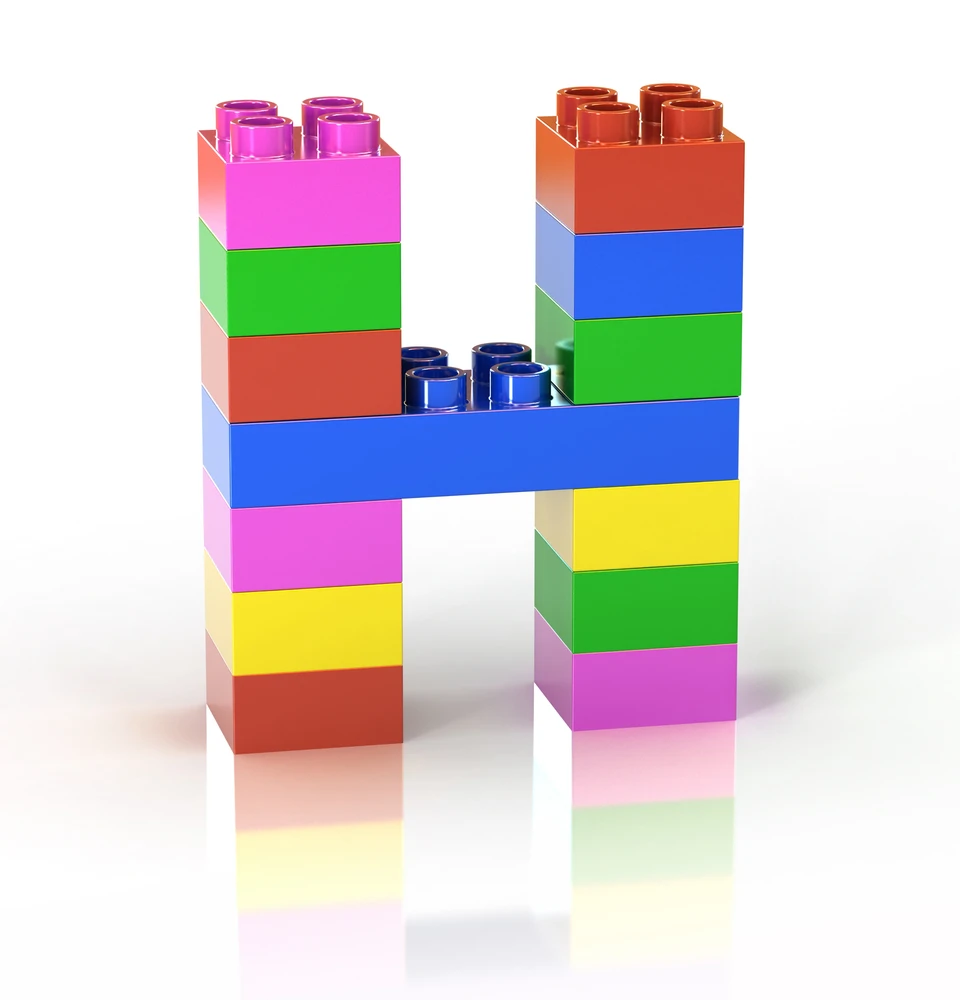 (This post contains affiliate links. Purchasing from these links costs you nothing extra, but sends a few cents our way for website upkeep.)
13 fun toys that start with H
Schleich makes great animal toys and if you're looking for a high-quality toy that starts with the letter H, this Schleich horse is a great option.
If you are looking for something that starts with H that will be used for a long time in a variety of different ways for imaginative play, this fun playhouse might just be perfect.
Hammering and pounding toys are great for fine motor development.
This letter H toy is perfect for toddler and preschool-age children.
My children really enjoy paint-your-own kits and this hedgehog painting kit is a lot of fun.
And – it starts with the letter H!
Some kids are fascinated by how the human body works. If you have one of these children, this realistic heart model is the perfect letter H toy.
Hula hoops are great for many different gross motor activities, including movement and movement activities.
Imaginative play is so important for development and playing with baby dolls has its benefits, as well.
This is a cute, well-made baby doll highchair that's a great letter H toy for children who love to play with dolls.
If your child is interested in wild animals, this Schleich hippopotamus is a great option for a letter H toy.
The detail on this figurine is amazing from the snout to the feet.
This horn is a great letter H toy for music-loving children and kids that enjoy experimenting with making sounds.
If you've got a child that is interested in robotics and you're in search of a toy that starts with the letter H, this fun robot hand is a great option.
If you've got an elementary-age child, you can involve them in building the robot hand, which is a great STEM activity.
If you're shopping for a child that loves wildlife and ocean animals, this humpback whale figurine makes a great letter H toy.
This letter H toy is great for toddlers and preschoolers. Sorting toys are great for development and this one is really cute.
This talking hamster is a really fun letter H toy. It repeats what your child says and records for up to 7 seconds.
These toys that start with H are a lot of fun and are perfect for show-and-tell, birthday gifts, or any other occasion.
Cheers and don't forget to subscribe!