In this article, you will learn why anatomically correct dolls are preferable to other dolls for children. You will also get recommendations on a diverse array of anatomically correct dolls.
What makes a doll "anatomically correct"?
Baby dolls that are considered anatomically correct are dolls that have primary sex characteristics.
This is different from traditional baby dolls that have a plain, smooth area or even built-in underwear instead of genitalia.
Dolls that are anatomically correct will have, respective of sex: a penis and testicles or a vulva.
This post contains themes that some people may find uncomfortable or trigger emotional responses: Sexual abuse.
(This post contains affiliate links. Purchasing from these links costs you nothing extra, but sends a few cents our way for website upkeep.)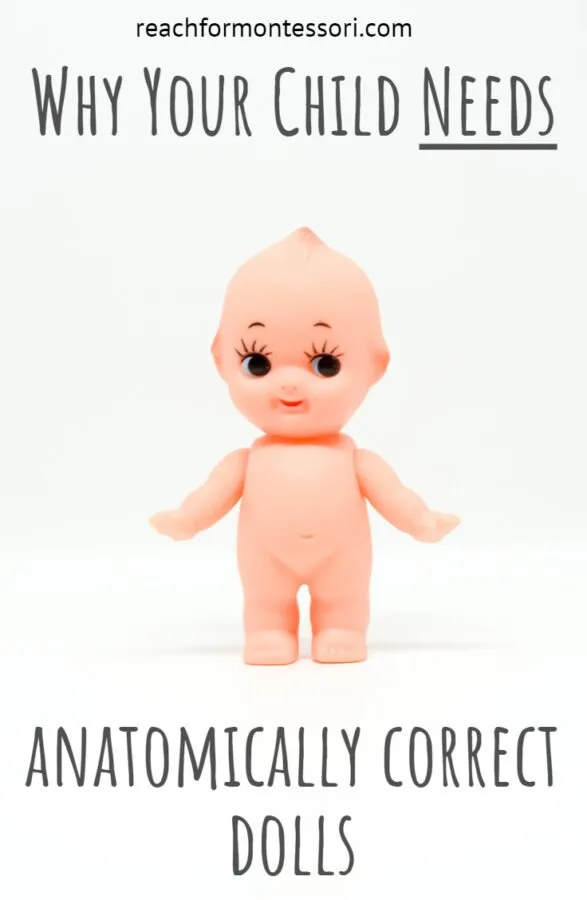 Why choose anatomically correct dolls for your child?
To many parents and caregivers, the idea of giving a baby doll that has genitals seems strange and off-putting. This is in large part because of the way many of us were raised.
For centuries, many parts of the world have been, and are still, heavily under the influence of Judeo-Christian beliefs about nudity.
These beliefs were spread worldwide through colonization and parents all over the world taught their children to not only cover certain body parts but to also refer to them with code names, such as "cookie" and "firehose".
The shame most people feel over seeing and experiencing nudity is a societal construct.
Children are not born with the sense that parts of their bodies are "bad" or should be hidden, nor are they born with the sense that these body parts should be given secret names.
Genitals are often thought of as "dirty". It's true that sex organs are used for having sex, but this does not change the fact that children have these organs, as well as adults.
So, it's important to teach children what they (genitals) are, that they're not "bad" or "dirty", and give them their correct names.
Teaching the proper names for genitalia is already a Montessori practice.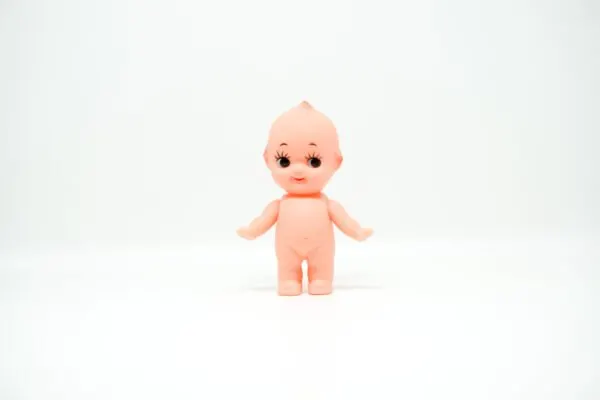 The benefits of anatomically correct dolls
Improved self-esteem
Anatomically correct baby dolls provide opportunities for referring to genitals by their proper names, which has been shown to do the following:
increase self-confidence
improve body image
Playing with dolls gives children chances to learn emotional intelligence through imaginative play.
It's important that a child's baby doll accurately reflects the physical characteristics of themselves that we want children to feel comfortable with.
Sexual abuse prevention and reporting
Increased self-confidence and an improved body image are great benefits of anatomically correct dolls.
Another important benefit to providing your child with one of these dolls is a decrease in the likelihood of them being sexually abused.
Having baby dolls with primary sex characteristics opens the door for more opportunities to talk about appropriate and inappropriate touch, consent, and arousal.
These can be difficult subjects for many parents to approach. If a child has a baby doll with the proper body parts, questions will naturally come up and important conversations are inevitable.
Anatomically correct dolls are so important for learning about anatomy and consent, they are actually used by authorities when investigating crimes against children.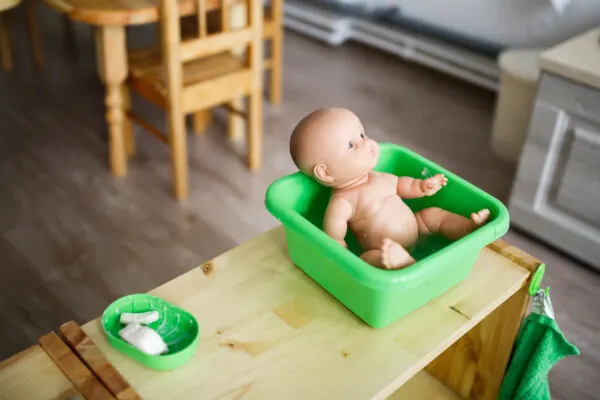 Self-care
This is a benefit that often gets overlooked. Young children often begin to get interested in potty training around the time they show interest in playing with baby dolls.
These dolls can be used to demonstrate to children how to do things like:
point their penises downward while sitting on the potty
These baby dolls don't promote deviancy or perversion, as some caregivers worry.
Caring for an anatomically correct baby doll helps prevent some of the secrecy and shame many children come to experience about their bodies.
When there is open dialogue about our bodies, there can then be more discussions about bodily autonomy and consent.
---
So, we see now that not only are anatomically accurate dolls not harmful or weird – they are helpful.
To summarize, before we get to the shopping links, getting anatomically accurate baby dolls for children has the following benefits:
science education (proper names)
lessens mystery and shame (normalizes the human body)
lessons in self-care
increased self-esteem
a tool for sexual abuse prevention
These are amazing benefits. Providing your child with an anatomically correct doll is giving the gift of empowerment.
Shopping for the best anatomically correct dolls
While there are not many brands of anatomically correct baby dolls on the market just yet, there are a few brands that are popular among Montessori parents.
Some dolls look realistic and can cost over $100, but there really is no need to spend that much. Here are 3 quality dolls that are anatomically correct, as well as reasonably priced.
The JC Toys baby doll is realistic looking, anatomically correct, and it is one of the more reasonably priced options.
JC Toys – La Newborn First Day Asian|…
LIFE LIKE La Newborn dolls that capture a newborn baby's…
Realistic and life-like features; including soft vinyl skin,…
Non-scented and spot washable body that meets all Toy Safety…
This doll is high quality and it comes with the bassinet shown in the photo link. This doll is vinyl, which gives the body a soft and close-to-realistic feel.
Miniland dolls are incredibly affordable and highly rated.
They are plastic, so they don't feel quite as real as some of the other baby dolls, but they do have realistic features and they are anatomically correct.
These are the most popular baby dolls with Montessori parents.
Miniland Educational Anatomically…
Your child will love caring for Miniland's beautiful,…
This anatomically correct baby doll has superbly designed facial…
Role play with dolls helps children understand concepts such as…
All the dolls listed are realistic and perfect for imaginative play, as well as Practical Life work, like dressing and bathing a baby.
This may seem like a very small thing – and it is.
It's a small change you can make to your child's toy collection that could have a positive impact on their relationship with their own body and could potentially protect them from sexual predators.
Does your little one have an anatomically correct baby doll? If so, do you feel it has been helpful in opening discussions about their own bodies?
Cheers and don't forget to subscribe!