If you're looking for some great Montessori Black Friday deals and Cyber Monday deals on Amazon and other online shops, you've come to the right place.
You and I are in the same boat, you see. We both want to get our children toys that encourage their development, but we are on a budget and we're looking for some good deals.
Amazon is the go-to for most people's holiday shopping, so I've included many amazing Montessori-aligned Amazon deals on this list. (If you're not enrolled in Prime, definitely go ahead and do that.)
I've also included some Black Friday deals from other beloved Montessori brands, as well.
Deals in this post include:
Child Universe (Montessori Furniture & toys)
Kiwi Crate
Amazon
Green Kid Craft
Hape Learning Resources
If you want to search for some more deals or just get some ideas for Montessori-aligned holiday gifts, I've got a great list for you, as well.
The Amazon Montessori Black Friday/Cyber Monday deals on this list will be available from November 17th all the way through November 27th.
That's 10 full days of deals.
I've got the dates of the other deals specified.
So, let's get right to it.
(This post contains affiliate links. Purchasing from these links costs you nothing extra, but helps with our website upkeep.)
Montessori Black Friday deals for 2023
Hape Play Kitchen
Play kitchens are wonderfully Montessori-aligned, believe it or not.
This is an amazing deal!
Nugget-style Play Foam Couch
If you're looking for a gross motor toy for your toddler or preschooler, here's a great deal on one.
Lovevery Play Kits
All year, Montessori parents wait for Lovevery Play Kits to go on sale and I'm excited to say that now through 11/28, they're running a major discount.
Use the code FUN30 for a full $30 off 3 play kits. These kits are amazing and wildly popular among Montessori parents.
Now, this is an amazong Black Friday deal. Child Universe is marking everything 50% off until November 30th.
This store has everything from Montessori bookcases to play kitchens to Pikler Triangles.
Little Passports is one of my favorite Montessori-aligned subscription boxes.
These boxes help kids learn about everything from wild animals to different cultures around the world to cooking.
I've talked about the PlayBox from All Circles before. This is such a cool climbing toy for toddlers and preschoolers.
For the Black Friday slae, it and everything else on the website is 20% off.
If you've had your eye on this, now's the time.
Kids wardrobe
This is a good deal on a kids' wardrobe. Giving kids access to their clothing provides Practical Life opportunities and helps them feel empowered.
Click the link to see the discount.
Kids cooking set
If you're looking for a real kids cooking set, here's a great deal on one.
This comes with a variety of knives, which is great.
Click the link for the 23% off deal.
So, this is a really great deal and I absolutely love these boxes. You get some recipes that are doable for kids, a cooking utensil, and more- it's different in every box.
Right now until December 31st, the code BESTDEAL works to get you 1 month free on an order of 6 boxes or 2 months free on an order of 12 monthly boxes.
Raddish Kids is also offering 20% off everything until 12/31, as well as free shipping on all orders over $40.
I could write pages on this subscription box. I'm a huge fan.
If you're a fan of the Toniebox like I am, you'll be excited about this Black Friday deal.
If you aren't familiar with the Toniebox, it's a screen-free music player that's super easy for young children to use.
We've had ours for nearly 3 years now and we couldn't be happier with it. It goes on road trips with us, it's always playing in the background when my children are having fun – it's great.
I've already got my kids' Christmas Tonies hidden away in my closet and I'm kicking myself for not waiting for this Black Friday deal!
This deal runs from November 20th till November 28th.
(If you want to try out audiobooks before you commit to a music player, an Audible subscription is a great idea.)
Montessori Golden Bead Material
Golden Beads are the most important math material, but they tend to be quite pricey.
I was excited to find this deal for you all! (The deal is in the link)
Montessori Hundred Board
This is a great deal on another Montessori math material.
Rainbow Rocker
The price listed below is the full price. Right now, this rainbow rocker is almost 50% off!
Click the link to see the Black Friday price.
KiwiCo
Kiwi Crates are amazing and quite Montessori-aligned. They've got a few great Black Friday deals happening right now.
From now till November 23rd, you can sign up to try a subscription box for $4.95 for your 1st month.
There are a couple of other wonder Kiwi Crate deals below, as well.
Black Friday Early Access: Try a subscription for $4.95 for your first month with code GIFT. Ends 11/23
---
Black Friday Early Access: Get a 3, 6 or 12 month subscription for $15.95/month (Reg. $23.95) with code GIFT. Ends 11/23.
---
Black Friday Early Access: Up to 30% off KiwiCo Store. 20% off no minimum / 25% off $100+ / 30% off $150+ with code GIFT. Ends 11/23.
---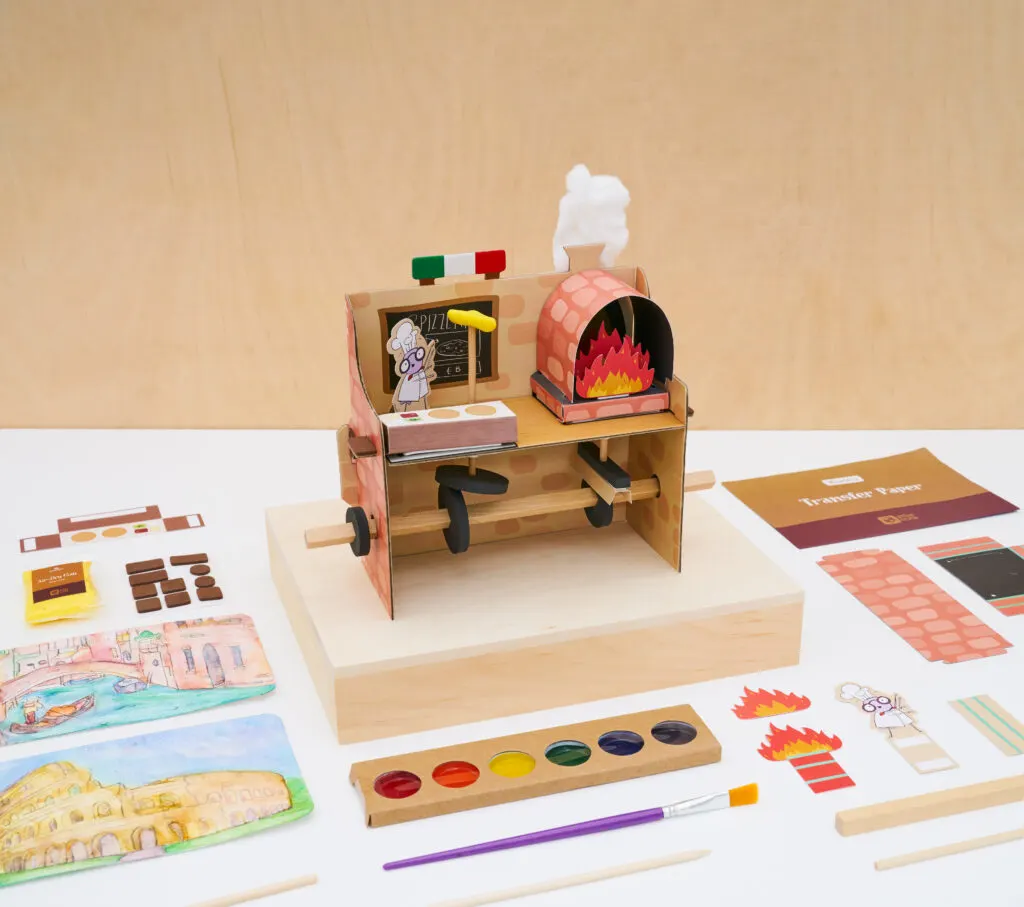 Montessori Baric Tablets
If you're doing Montessori homeschooling, you might be considering a set of Baric Tablets.
If so, this set is 20% off.
Learning Tower
This is a great deal on a learning tower. (The sale price should show up when you click the link. It's a great price!)
Sandpaper Letters
If you're Montessori homeschooling and looking for a set of Sandpaper Numbers, click the link to see the deal.
Weaning Table & Chair
If you've got a little one that's ready for a small table and chair set, this deal is for you.
If you've been shopping around for one of these for a while, you know how expensive they can be. So, this is definitely an opportunity.
The deal shows up when you click the link.
Pikler Triangle
If you're in the market for a Pikler Triangle, this is a great deal.
If you're looking to gift a Montessori-aligned subscription box this Christmas, Green Kid Craft has a great Black Friday sale that you need to take advantage of.
The sale is going on right now and you'll get 25% off site-wide and there is a 1 day 60% off sale, as well.
There are up to 6 STEAM/STEM activities in each monthly box. Whoever receives this gift is a very lucky child.
Wooden Puzzle Set
This is a fantastic deal on some great wooden puzzles. These are perfect for toddlers ages 1-3.
You almost can't beat 50% off.
Balance Board
If you're in the market for a balance board, but the prices have been offputting, here's a great Black Friday deal for you.
Hape Stringing Blocks
Hape is a great company and they've got a deal right now on string-along shapes.
These are great for kids ages 2-4.
Stepping Stones
Stepping stones are great for obstacle courses on rainy days, for music and movement activities, or just for any time at all.
I'm excited to see a Black Friday deal for them.
Busy Board
No, in general, busy boards are not Montessori-aligned, but they do serve a purpose for many families – and this one isn't nearly as "busy" as many others that I've seen.
And it's 33% off, which is kind of amazing.
These make great restaurant toys or travel toys.
Again, the deal shows up when you click the link.
Learning Resources Color Sorting Set
I'm always excited to find Learning Resources toys that are on sale. This color sorting set is 34%, which is great.
Magna-Tiles
If you're interested in name-brand magnetic tiles, here is a large set of Magna-tiles that are 15% off right now.
Art easel
No Montessori playroom or homeschooling area is complete without an art area.
This is your chance to get 23% off of one.
Soft sensory and stacking set for babies
If you're looking for a deal on baby toys, this is a great one. Click the link to see the deal.
Modeling Clay
Modeling clay is great for helping kids develop fine motor skills. This is an excellent deal on a good-size set.
Play sand
If you're looking for something to use in your child's sensory bin, there's a great deal on play sand going on right now.
Toniebox Carrying Case
We take out Toniebox everywhere. I highly recommend getting a case for yours.
Stacking Stones Set
We love our stacking stones. This is the absolute best Black Friday/Cyber Monday deal I could find on stacking stones.
This is a 51% off deal, which is amazing.
Melissa and Doug
If you're getting your child a play kitchen or if they already have one and they could use some play food to use with it, this is a great opportunity to get some while saving 41%.
Crayola Art Set
This is the exact art set I got my kids and now it's 12% off.
Classic Wooden Block Set
This Melissa and Doung block set is very popular with Montessori families. For the Black Friday 10-day deal, it's 35% off, which is a great deal.
I'm going to keep my ear to the ground and update this post with new deals as I learn about them.
So, keep this page bookmarked in your browser and check back daily!
Cheers and don't forget to subscribe!