Implementing Montessori learning at home can be challenging with all the different information you get from social media and other sources. It doesn't have to be a complicated thing, though – and Montessori subscription boxes can definitely help you out.
Whether you are looking for Montessori book and art subscription boxes or a Montessori toy subscription, this article has all your bases covered.
Why you Should Get Subscription Boxes for Kids
Kids' subscription boxes are becoming increasingly popular. Why is this?
Parents are busy – and we are learning about how important the quality of the play our children get in the early years is.
There are so many toys and activities marketed to us as being "the best", though.
Add to this that our children are not all going to have the same interests – some children enjoy crafting, some enjoy art, some enjoy helping us in the kitchen.
Running out to the store or hopping online to order new supplies to keep our children engaged and learning can be inconvenient and expensive.
That's where subscription boxes come into the picture – and what a joy that Montessori subscription boxes are now a thing!
Instead of sourcing arts and crafts materials, books, and toys from different places and at different times, we can simply sign up for these neat subscription boxes for kids and have fun and interesting things delivered to our homes every month.
I've put together a list of 10 awesome Montessori-aligned monthly subscription boxes for you to choose from.
Each one is unique and has lots of play-based educational value for babies, toddlers, and preschool-age kids.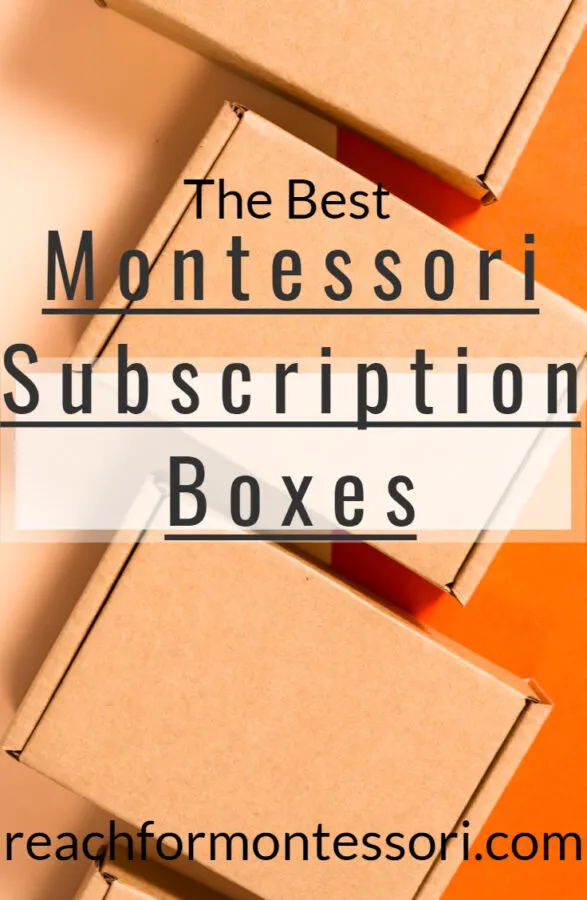 (This post contains affiliate links. Purchasing from these links costs you nothing extra, but helps with our website upkeep.)
10 Montessori Subscription Boxes for Babies, Toddlers, and Preschoolers
The Montessori-aligned subscription boxes below are great for ages 0-6. If you are looking for educational kits for elementary-age kids and older, I highly recommend MEL Science Kits!
They are a hit with my second grader!
No, onto the list!
Lovevery is one of the most, if not the most, popular Montessori toy subscription boxes.
The toys are absolutely beautiful and age-appropriate.
The thing people enjoy about these boxes is that the toys in each box are picked by experts in child development.
You can also purchase certain products individually. Many caregivers recommend the Lovevery Play Gym as a great stand-alone purchase.
This is a wonderful, Montessori-aligned subscription box that focuses on cultural education, which is an important piece of Montessori education.
This culture-based subscription box is great for teaching your child about all the inhabitants of the earth – our similarities and differences.
With each box, your child will get crafts, activities, a recipe, a book, and more.
You will learn all about the different countries and the cultures contained therein through these engaging activities.
You can order these boxes individually to accompany your home geography lessons or get them in bi-monthly shipments.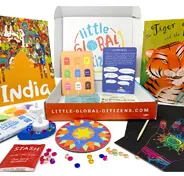 If you have a little one who enjoys learning about different places around the world, Little Passports is a wonderful subscription box option.
The activities in the boxes provide hands-on learning and go great with Montessori culture and geography activities.
The activities in each box focus on art, as well as science, and there are subscription boxes available for children as young as 3 and as old as 10, which is great.
Montessori materials can be frustratingly expensive and when you are doing Montessori at home with your child, it's not practical (or necessary) to set up a classroom's worth of materials and activities.
That's where this impressive Montessori subscription box comes in handy.
As a certified Montessori guide for the primary age group, I have to say that this kids' subscription box gives kids many of the same benefits that children in Montessori classrooms get as far as the sensorial aspect and educational value.
The math activities focus on the understanding of quantities, with plenty of 1:1 correspondence work and the 3-part wooden tiles give the same benefit of classic Montessori nomenclature cards, but with a fun twist.
There is a wonderful video on the website that explains some of the materials and their uses that you should check out.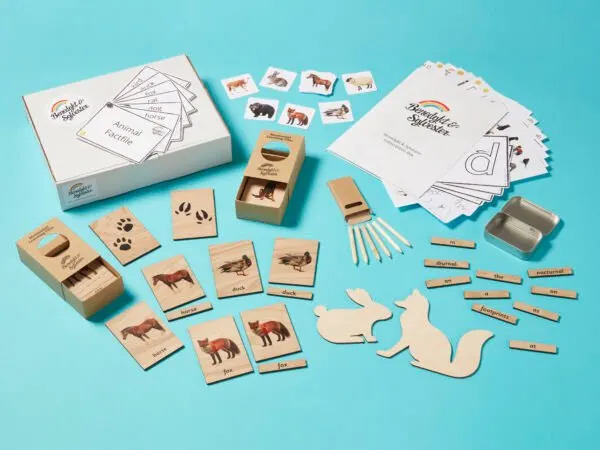 Kiwi Co. is a popular subscription box company and their Koala Crate is just perfect for toddlers and preschoolers.
With this Montessori-aligned monthly subscription box, kids will get the chance to explore new and important concepts.
Many of the hands-on activities are STEAM-based, while others teach important soft skills like empathy.
The Raddish Kids subscription box is a personal favorite of ours, as my children enjoy helping in the kitchen.
They love opening the box every month and seeing what new kids' cooking utensil is inside.
The recipe cards are super fun and the food always turns out delicious, which makes the kids so proud of themselves.
The boxes also come with conversation cards to help give you ideas on kid-friendly table talk.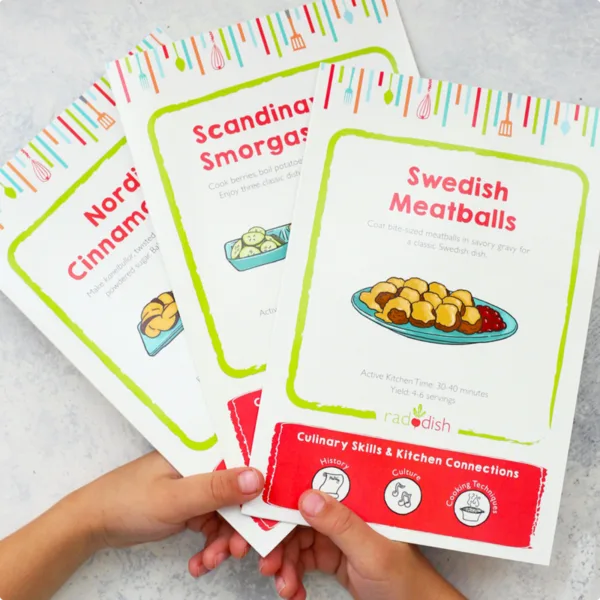 This is a wonderful Montessori bi-monthly book subscription for kids that delivers Maria Montessori's idea of cosmic education right to your door.
Each book selected helps kids build empathy toward a variety of people and topics.
The company also has some lovely tool kits to check out while you're browsing their website.
We envision a future where children learn love and acceptance over hatred and fear, and it carries into their adulthood as they become global citizens. Where we not only embrace our differences, we celebrate them.

Misty Castañeda
Founder & Cultivator of Purpose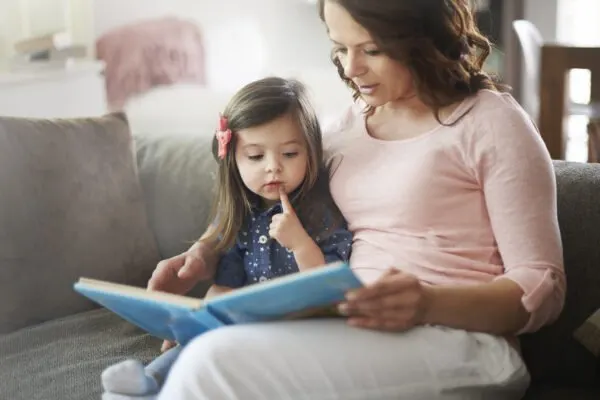 With a Hoppi Box Montessori toy subscription, you will get 4 boxes each year containing 4-5 expert-selected books and toys.
Everything in the boxes is age-appropriate for your individual child.
This is a great subscription box option for new and/or busy parents of kids ages 0-4.
It takes the guesswork out of making sure your child has quality, developmentally appropriate toys.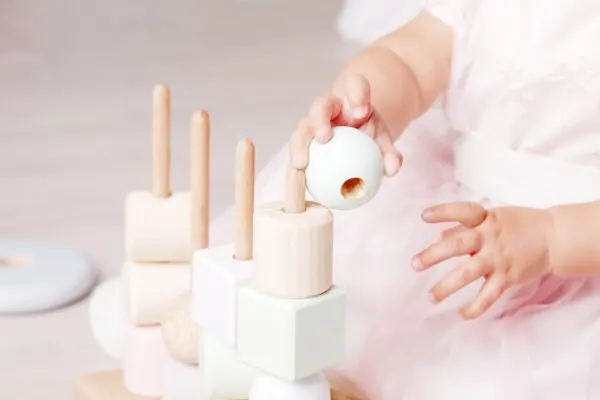 The Green Kids Crafts company has gotten a lot of high praise for its STEAM activity subscription boxes.
These award-winning boxes are filled with nature-based educational crafts and activities.
While these boxes are not specifically Montessori, they worked toward many of the same goals as Montessori education.
They are designed to encourage the enjoyment of hands-on learning.
Many Montessori families actually choose to supplement their child's schooling with these subscriptions.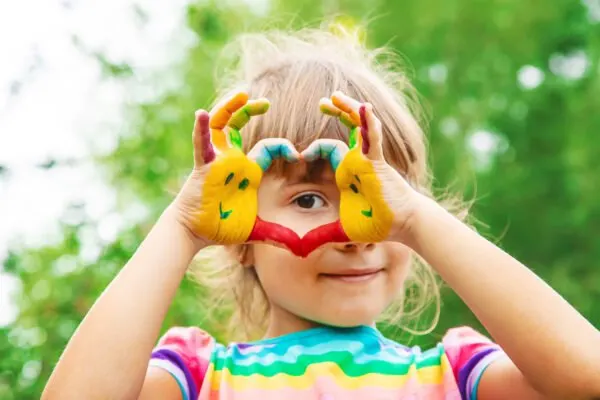 Every caregiver knows how a new set of art supplies can reignite a child's passion to create.
Since Montessori encourages creativity through every channel, including art, art supply deliveries make great Montessori subscription boxes.
The neat thing about this Montessori-aligned art box is that you don't have to sign up for a year's – or even a 6 month's – subscription.
You can order them one box at a time, whenever your child's art area needs a little inspiration.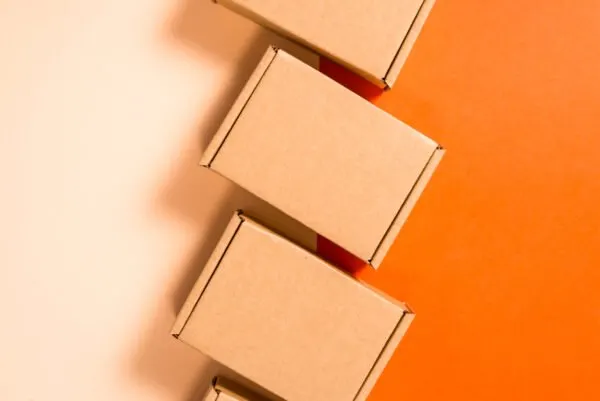 As you can see, there are so many fun Montessori subscription boxes to choose from.
What is your favorite Montessori-aligned subscription?
Cheers and don't forget to subscribe!