A Topponcino might sound like the latest drink from your favorite coffee shop, but it's actually something that's going to help your new baby adjust to life outside the womb.
For parents following the Montessori method, it's considered an essential item for a baby's first months, providing comfort for both you and your little one. But regardless of your parenting philosophy, a topponcino makes a great addition to any new baby toolkit.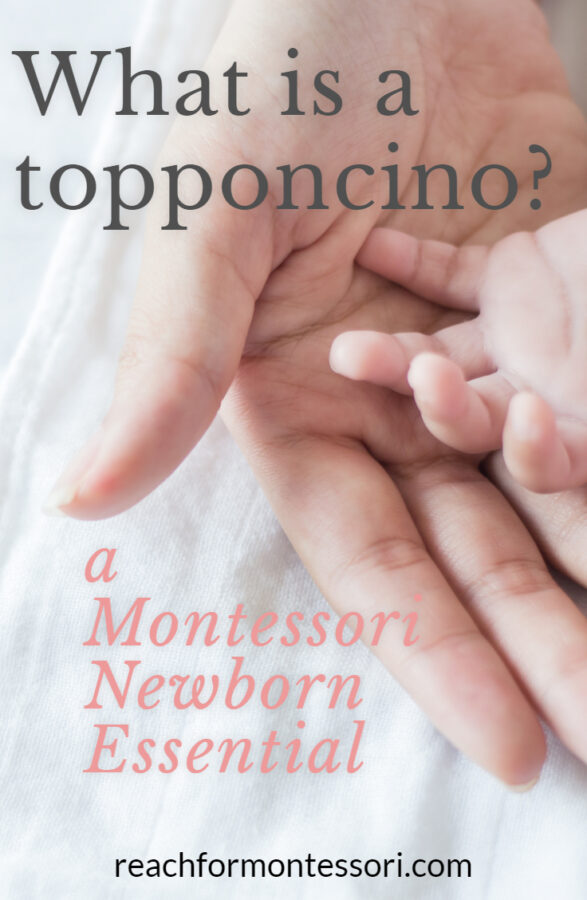 (This post contains affiliate links. Purchasing from these links costs you nothing extra, but sends a few cents our way for website upkeep.)
What is a Topponcino?
A topponcino (top.on.chi'no) is a soft mat-like baby pillow designed to help a baby transition from the womb to the world. Oval-shaped, it's designed to provide total body support while your baby is at its most delicate and creates a comforting, enclosed feeling akin to being in the womb.
The mat's lack of corners also removes the risk of the baby's face being accidentally covered, making it a safer alternative to a blanket.
Although bright patterns and colors are beneficial for a baby's sensory development, topponcinos are best kept neutral. They're not designed to stimulate a baby, which is why you'll often find them in neutral colors like whites, grey, and natural sands.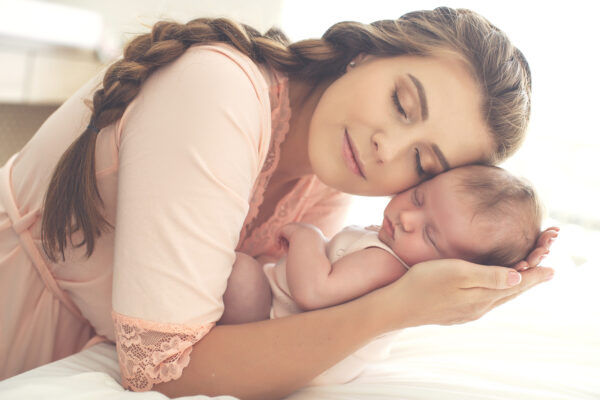 Why You Need One
The first weeks and months of a baby's life are full of new sights, smells, textures, and temperatures. For a baby who is just learning to process, it can be an extremely overwhelming experience.
One of the most common complaints from new parents is that their baby is only calm when they're being held. But considering they spent the last nine months in a warm and cozy environment, this behavior is entirely understandable.
Topponcinos can help make the transition easier and reduce clinginess in infants.
The soft surface promotes a sense of calm and provides a reassuring constant while a baby adjusts to the new changes in their life.
For maximum effectiveness, it is recommended that mothers sleep with the topponcino prior to the birth, so it takes on her familiar smell.
That way, it can act as an emotional safety device for the baby while they're busy doing something else, like showering or getting a much-needed rest.
For families on the go, a topponcino makes moving the baby without disturbing them more manageable and provides a convenient, clean play to lay or play.
The soft, flat surface is ideal for "tummy time," which is essential for developing neck and trunk muscles and preventing skull deformations. And as they get stronger, it becomes a safe place for learning to roll and crawl.
Not only is a topponcino hugely beneficial for promoting calm in babies, but it can also help alleviate stress for parents too.
The first few months of a baby's life are when they are most fragile, but it's also the time when friends and family members — or over-zealous siblings – want to hold them the most.
The oval shape of the topponcino provides all-around support that makes holding, feeding, and moving your baby easier. It also provides reassurance when less experienced people hold your little bundle of joy — particularly while they can't support their own neck.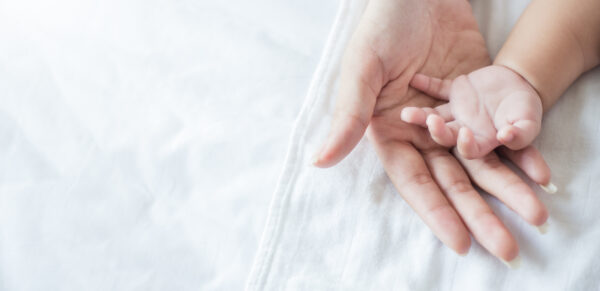 How does it align with Montessori & gentle parenting methods?
The Montessori method emphasizes independence in children and is designed around creating a nurturing and supportive environment that encourages children to grow. The keyword here being supportive.
Although the Montessori method of education is primarily focused on pre-school age children and above, many principles can be applied to infants to inspire curiosity and confidence as they grow.
It's never too early to start teaching your child good habits.
Topponcinos are one of the few baby products Montesorri developer, Maria Montessori, specifically talked about for infants. Much like the Montessori or gentle parenting methods, they're designed to be nurturing.
By creating a consistent and familiar environment for the baby, they help to reduce environmental stress and overwhelm. This, in turn, causes a baby's confidence to increase, allowing them to focus on learning and absorbing the new world around them.
Without having external stressors, the baby's natural curiosity is allowed to flourish. This sets them up well for the future hands-on learning approach synonymous with the Montessori education methods.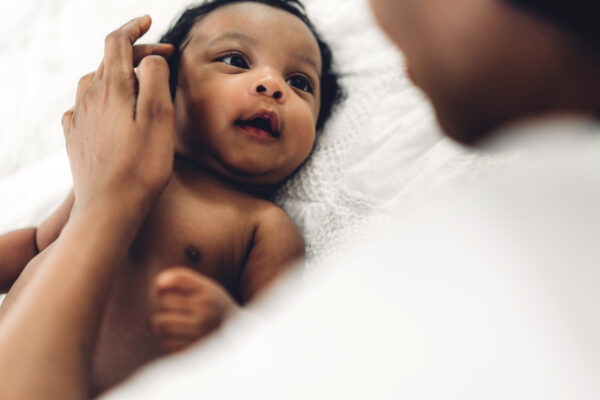 Top brand recommendations
Where better to get your hands on a quality topponcino than a company that specializes in them? Retailing at $69 for the original and $89 for the organic version, Topponcino Company's offerings are made from 100% natural materials.
Constructed without synthetic materials or dyes, they're free from toxins and gentle on your baby's delicate skin. Unlike some cheaper alternatives made from single-layer foam, the Topponcino Company makes their mats using multiple layers of cotton batting covered in premium cotton muslin.
This ensures a comfortable softness without the safety risks of "plush" or padded fabrics.
Available in Natural, Grey, and Pure White, the neutral colors promise to soothe your baby and fit into any nursery decor.
Get it now, directly from The Toppincino Company by clicking here.
Created by a Montessori Teacher, Topponcino n More sells as the name suggests, topponcinos and more.
Mats range from $44 to $70 and are constructed from 100% cotton batting or wool. Organic options are available.
Covers come in a range of plain pastel colors and a limited selection of patterned fabrics, and you can also find a range of Montessori-inspired toys, rattles, and mobiles in the shop.
If you're looking for patterned topponcinos, MayMontessori sells a range of delicately patterned options that won't overwhelm your baby's senses. Available in muted pastel colors and featuring geometric and nature-inspired reversible designs, the mats retail for between $48 and $68.
For those looking for more choice of fabrics and thickness, the topponcinos are available in 4 options: single or double organic cotton, double layer OEKO-TEX, or a mix of the two.
A note on Topponcino Safety
Quilted, soft baby sleep items can be tempting to new parents – we all want our little ones to be comfortable, after all. Safe sleep takes priority over everything, however.
Topponcino with padding and quilted layers are not safe. In addition, babies should always be supervised when in contact with topponcinos.
It's imperative to follow safe sleep guidelines when caring for your newborns. Topponcinos are amazing and can make all the difference in the newborn months – when used safely.
Cheers and don't forget to subscribe!