If you are looking to get started with Montessori in your home, there is no better place than Practical Life activities right in your kitchen. Before you get started, though, you are going to need some children's cooking utensils.
You may be wondering why small-size cooking utensils are preferable over the ones you have in your kitchen currently. Can't you just use what you already have?
Let's get into this and learn why cooking utensils for small hands are so popular in the Montessori community and which ones are the best.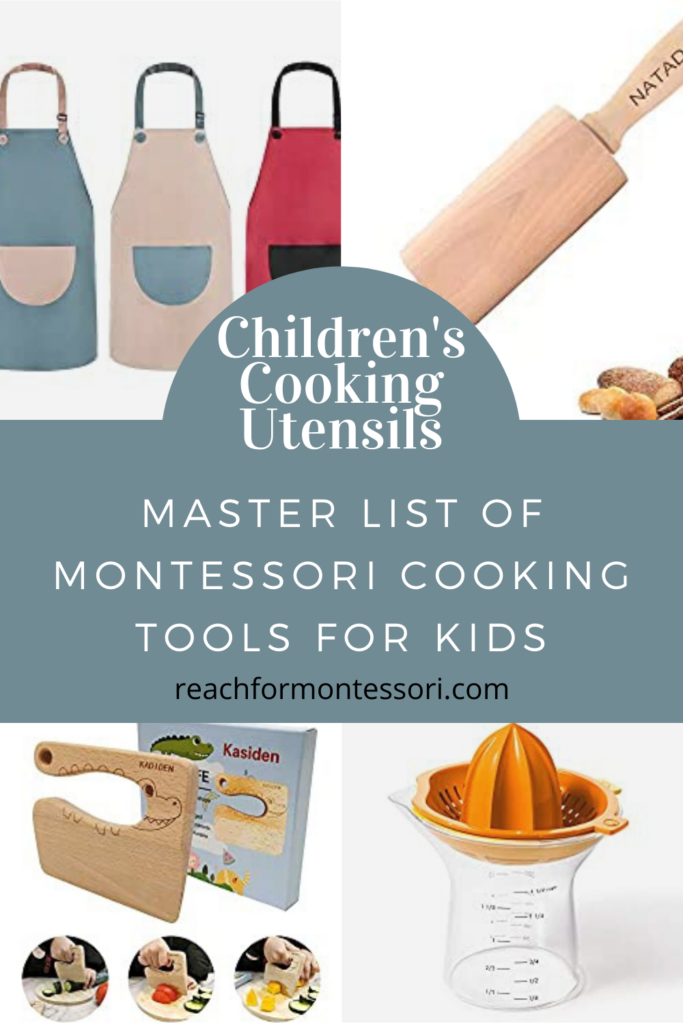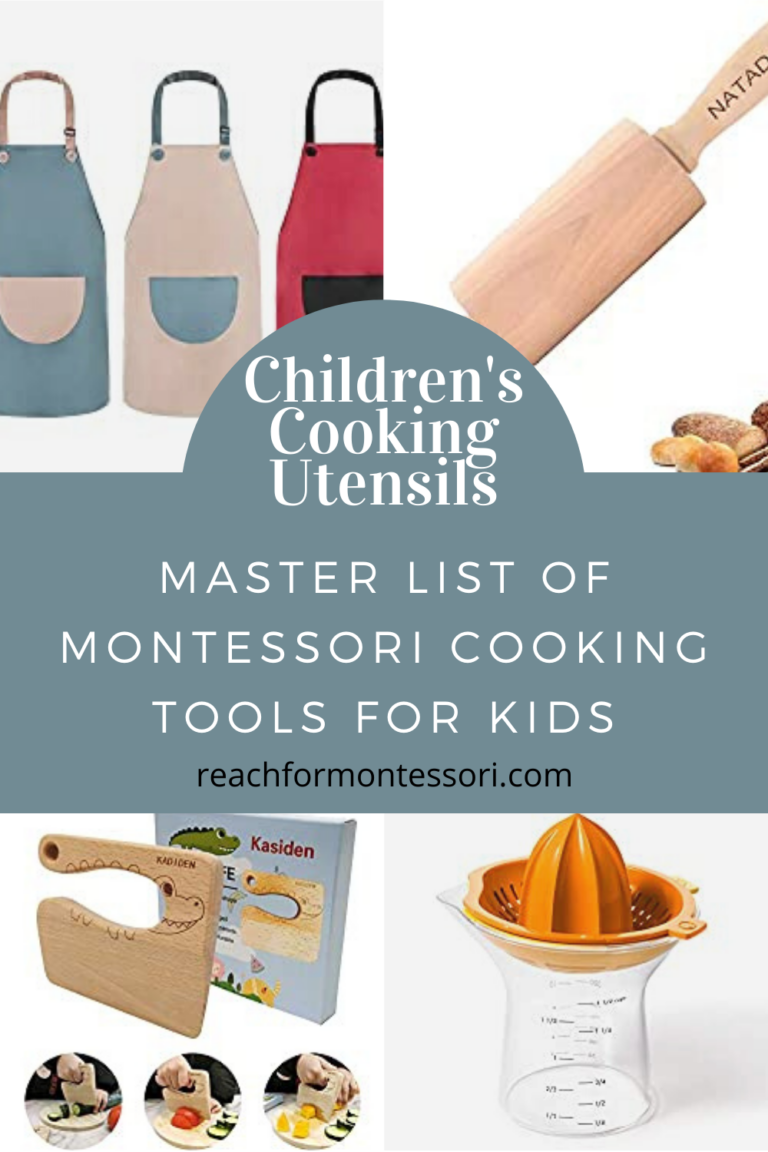 (This post contains affiliate links. Purchasing from these links costs you nothing extra, but sends a few cents our way for website upkeep.)
Why choose children's cooking utensils?
If purchasing small versions of your kitchen utensils is not an option, of course, it is fine to use what you have on hand when you involve your child in cooking activities. Not having child-size cooking utensils is no reason to avoid Practical Life in the kitchen.
Having small versions of kitchen utensils for kids is preferable, however, for the following reasons:
Children's Cooking Utensils: Master List of Montessori Cooking Tools
Every recommendation below is child-size, made specifically for children. As always, it is important to monitor children closely during cooking activities, as well as teach proper knife, oven, and cooking surface safety.
"Kids Cook! Knife Safety at Home" is a great video that demonstrates how parents and caregivers can help kids use knives safely.
Getting ready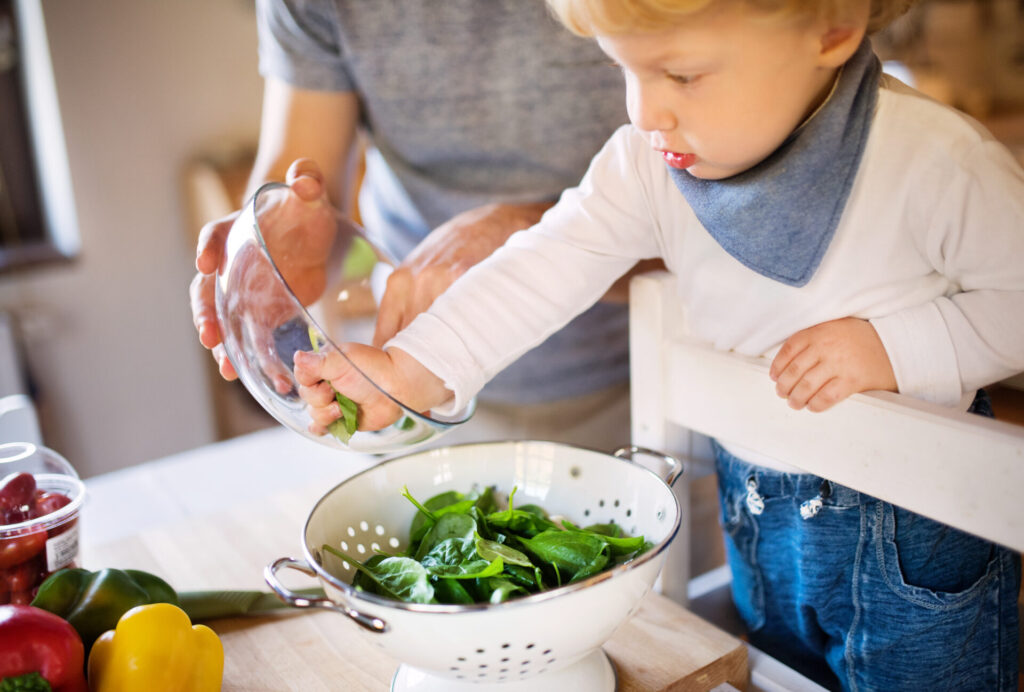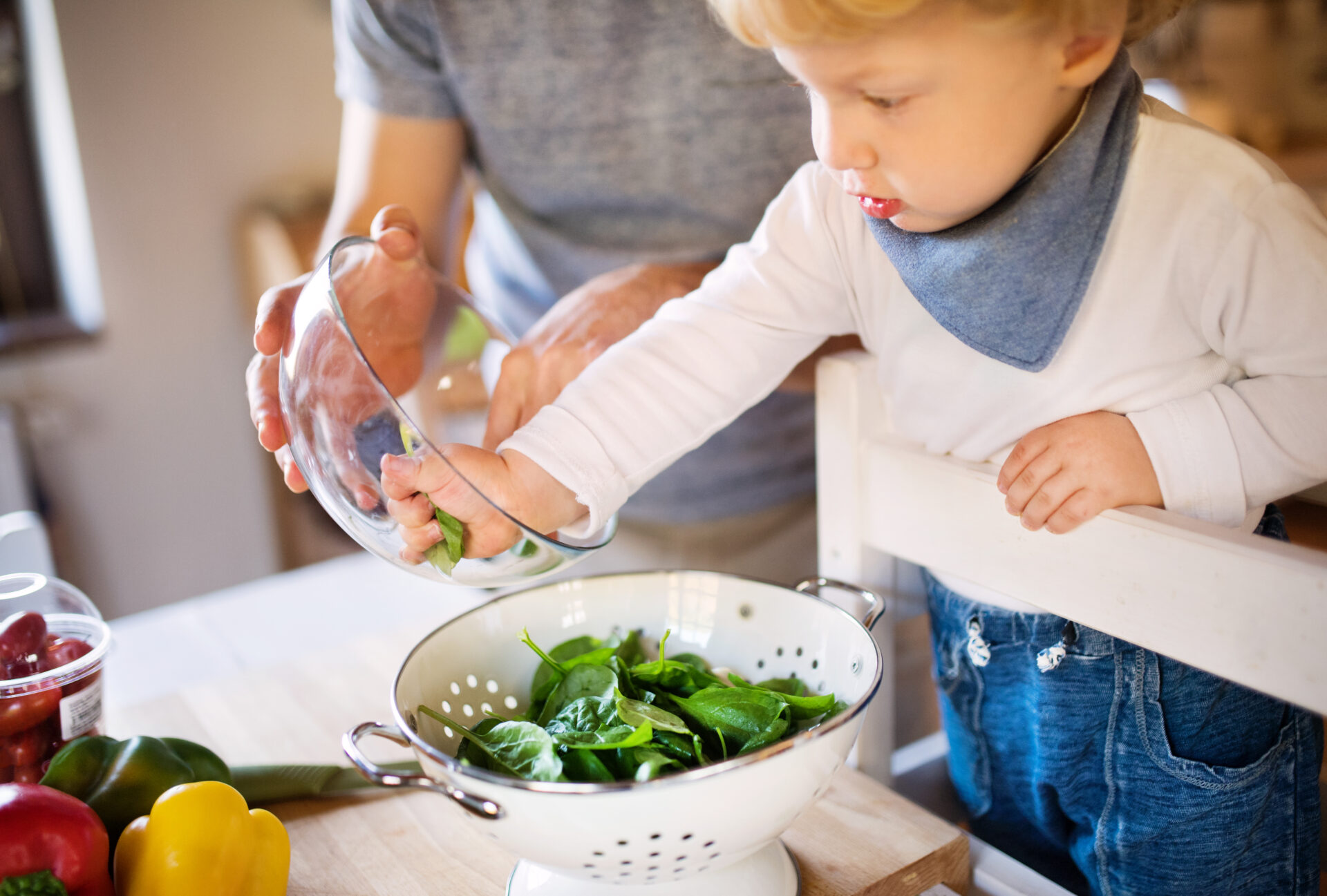 ---
Chopping
Mixing
Peeling
Fruit and veggie washing
Herb grinding
Juicing
Baking
Cooking
If you haven't heard of the Dash Mini Griddle, definitely check it out. It is inexpensive and easy for kids to use.
Kids real cooking sets
If you are looking to purchase some of these items in a set, there are some really great ones available. Kids cooking sets are a great gift option for someone who is looking to get their child started in the kitchen with children's cooking utensils.
Here are some of the most popular, top-rated kids cooking sets.
To get your little chef started in the kitchen, The Complete Baking Book for Young Chefs is a great book with over 100 fun and easy recipes. For more cookbook recommendations for toddlers and preschoolers, click here.
---
Involving your young child in the kitchen is great for their development and it can be a lot of fun for parents and caregivers. It's important to be prepared with these cooking utensils for small hands.
For some fun, children's book-inspired, cooking activity ideas, check out Melissa's post on cooking activities that are inspired by books. She gives cooking activity ideas for books including The Very Hungry Caterpillar, Fry Bread, and If you Give a Mouse a Cookie.
Very fun.
What real cooking utensils does your little one use in the kitchen? Do you find they prefer the version made for children?
Cheers and don't forget to subscribe!