Shopping for Montessori toys for 1-year-olds can be both fun and frustrating – they have developed so many new skills, but there is still so much they can't do.
Fortunately, there are plenty of toy options out there that are age-appropriate and considerate of a young toddler's milestones.
In this article, you will get suggestions on 16 amazing Montessori 1-year-old toys that your child is sure to enjoy.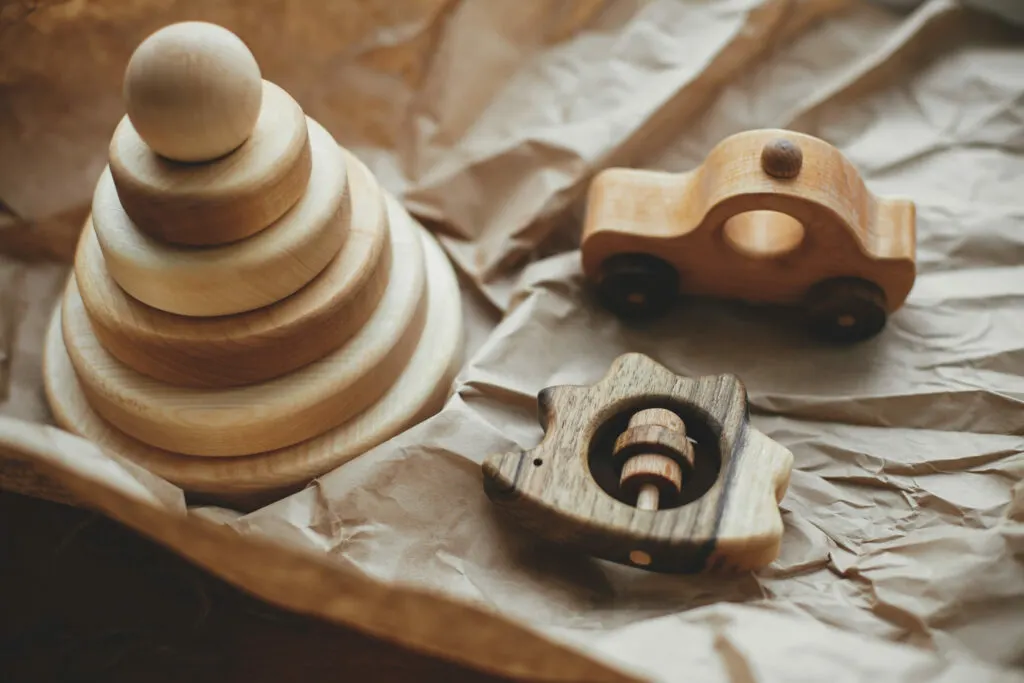 (This post contains affiliate links. Purchasing from these links costs you nothing extra, but helps with our website upkeep.)
What types of toys do one-year-olds enjoy?
At 12 months old, many children are learning how to pull themselves to the standing position, crawl, and/or walk.
Babies at this age are also fascinated by their own ability to pick up small items using a pincer grasp.
In addition to the gross and fine motor milestones stated above, 1-year-olds are coming into their own as budding scientists; exploring everything they can get their hands on.
1-year-olds enjoy a wide variety of toys and activities ranging from puzzles to climbing toys and everything in between.
No two children are the same, nor are their development or interests the same.
It's important to maintain a variety of toys for your one-year-old and rotate them out based on their interests and developmental needs.
16 awesome Montessori 1 year old toys
Lily & River is a popular brand in Montessori homes – and for good reason. Their products are high quality, made from natural materials, and they provide beauty and educational value.
These stacking blocks are high quality and designed to be attractive to babies and toddlers.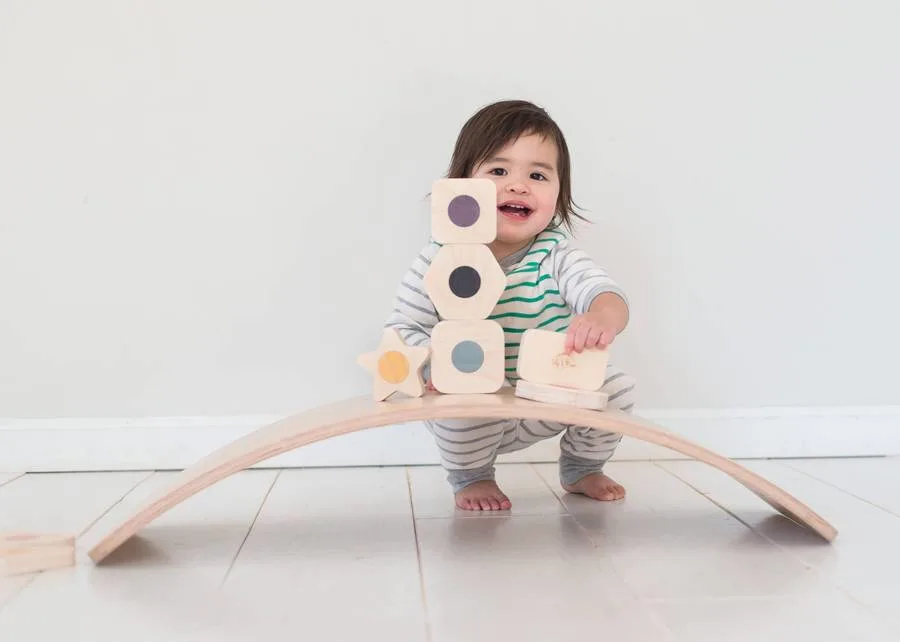 Car runs make excellent Montessori toys for 1-year-olds.
You can expect your 1-year-old to play with this toy for quite a while, as visualizing the cars traveling down the track satisfies schematic play, which begins in the infant stage and continues into the preschool years.
The cars can be used with other toys and on their own, as well.
Toddlers, around the age of 12 months, often become fascinated with the concept of object permanence and they very much enjoy posting activities.
Coin boxes are very satisfying for young children during this stage.
If your 1-year-old enjoys throwing things to see how they land, this ball tracker will help satisfy that need (and save a few breakable items around your home.)
Climbing triangles, like this Montessori Climber triangle, are extremely popular toys for 1-year-olds. This model of Pikler is durable and simple in its design.
If you are looking for a gross motor toy that your child will use for years, this is something to consider.
This toy was purchased for my daughter on her first birthday and we still have it 6 years and 2 children later.
This toy is great for fine motor development, color matching, and its pieces can be used for loose parts play activities.
In the same vein as the ball-tracking toy, this pounding toy helps to satisfy a 1-year-old's need to explore how objects fall.
This one, however, comes with a child-safe hammer, which babies enjoy a lot.
1-year-olds enjoy experimenting with different sounds and rhythms.
A set of small musical instruments is a must-have for Montessori homes.
Bead mazes are great toys for 1-year-olds, as babies really enjoy tracking the beads along their paths to find out where they will end up.
Visual discrimination, spatial reasoning, and fine motor skills are all developed through the use of puzzles.
Babies and young toddlers enjoy simple puzzles, like this shapes puzzle.
One-year-olds enjoy banging on things to see what happens.
This hammering toy allows babies to look below the surface to discover what has happened to the peg they have hammered.
My children all started using our rainbow rocker at around 1 year old, for pulling to stand and on through the years for various other activities.
These are great toys for Montessori-inspired playspaces.
13. Wooden wagon
Push walkers are popular Montessori 1-year-old toys.
Getting a 2-in-1 push walker/wagon is a great idea since young toddlers enjoy exploring ways to transport items from one place to another.
Balance bikes are amazing toys for 1-year-olds, but even the smallest sizes of standard-style balance bikes can be difficult for young toddlers to use, which can be really frustrating for them.
The bike featured below is a perfect first ride-on toy.
One-year-olds enjoy building, as well as exerting themselves physically.
These giant building blocks give 1-year-olds heavy work benefits while they build.
16. Foam play couch
Last, but certainly not least, is the Monboxy play couch. This brand of foam play couch is handmade and highly rated.
Foam play couches are great toys for one-year-olds, as they provide age-appropriate opportunities for gross motor and imaginative play.
I hope you have found some toy suggestions that your one-year-old Montessori child will enjoy. My own children have enjoyed the items on this list and I highly recommend all of them.
Cheers and don't forget to subscribe!