If you are looking for some fun toys that start with R, you have come to the right place.
I've put together a great list of letter R toys that are both fun and educational.
These toys are great for school show-and-tells, letter R-specific activities, and sound games that help children learn their letters.
Each of these toys can be used in a variety of activities – so you won't simply be purchasing a toy for a single activity.
Let's get to the list of letter R toys!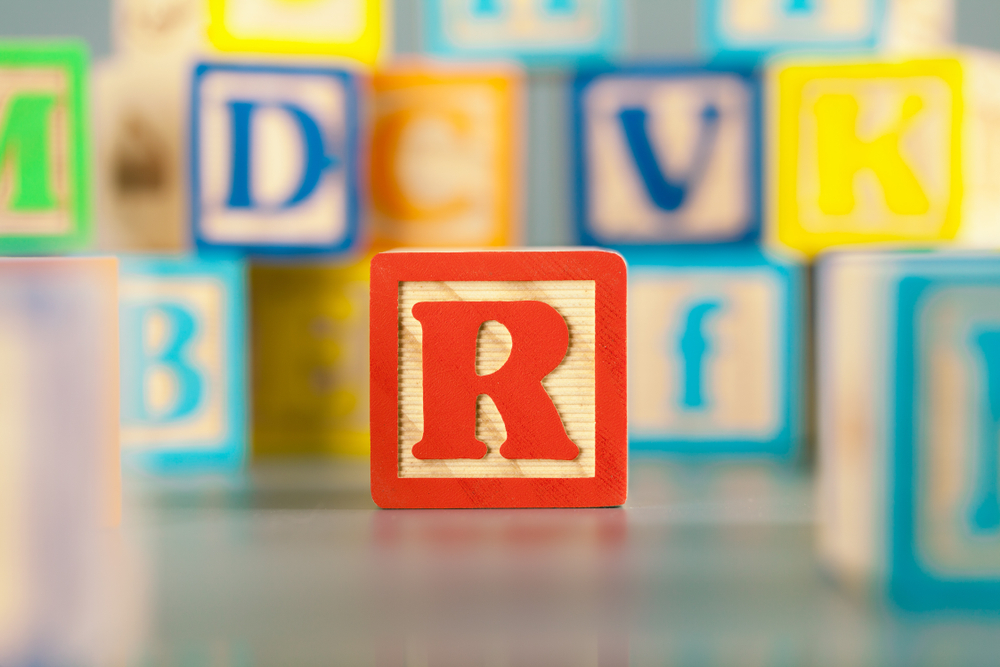 (This post contains affiliate links. Purchasing from these links costs you nothing extra, but helps with our website upkeep.)
21 fun & educational toys that start with R
Sensory bins are a great way to keep young children occupied. If you're looking for a letter R toy, filling a sensory bin with rice is a great choice.
"Race" is the word that starts with R we're focusing on with this toy.
This Hot Wheels track is great for kids that are in the trajectory schema, but it's also fun for all kids.
Schleich toys are so great. The detail in this rabbit figurine is amazing.
This is great for school show-and-tells, sound games, and imaginative play.
Snap Circuits are some of the best STEM toys on the market.
This Snap Circuits Radio Kit lets children as young as 4 build their own radio.
This bamboo rainstick is the perfect letter R toy to put in calming corners for children who benefit from the sensory aspect of the feel and sound.
This wooden railway set has been a favorite for my children since we first got it, about 7 years ago.
This Schleich ram is beautifully detailed and great for letter R-themed learning activities.
The word "Rainbow" starts with R. If you've been on the fence about buying a rainbow stacking toy for your child, this is a good opportunity to take the plunge.
These child-size rakes are great for fall weather Pratical Life Activities.
This ranch set is great letter R toy for kids who live on the farm or are interested in learning about farms and ranches.
A wooden baby rattle is a great letter R toy!
This rattlesnake toy is realistic looking and good for kids who love these slithering creatures.
This Schleich rhinoceros is well-detailed and can be used for plenty of play and learning activities.
This wooden toy cash register comes with a card swiper, as well as other accessories.
This is great for imaginative pay, as well as learning about math and money systems.
This Hape play kitchen is well-made and beautiful. It's a great letter R toy for kids who love to pretend to cook.
The rolling pin is one of my children's favorite cooking utensils.
Whether you bring your child into your cooking activities or you let them roll play dough in their play kitchen, this is a great little letter R toy.
Musical instruments are so much fun for kids.
This recorder is a fun letter R instrument that's great for kids who want to play an instrument but aren't ready to commit to something more expensive.
This is a fun toy that starts with R. It's one that can be used to help teach kids about history, culture, and geography.
Stomp rockets are a favorite in my home. This is a great letter R gross motor toy, for kids who like to move around a lot.
This letter R toy is cute and portable – perfect for a letter R-themed school show-and-tell.
These can be used for flower arranging activities, as well.
National Geographic has some of the best educational toys. My 8-year-old, who's watching me make this list, was excited to see that this National Geographic Rock Tumbler made the cut.
Rock tumblers are fun for children interested in rocks and geology.
What toys that start with R did we leave off the list? Let us know in the comments!
Cheers and don't forget to subscribe!