If you are in search of toys that start with N, you have come to the right place!
I'm in the process of putting together a series of posts covering toys that start with each letter of the alphabet.
This is a Montessori website, so, of course, the options I'm listing all have an educational and/or developmental focus.
The letter N toys on this list are perfect for sound games if you're helping your child learn their letter sounds.
These are also great for letter N-themed show and tells for school.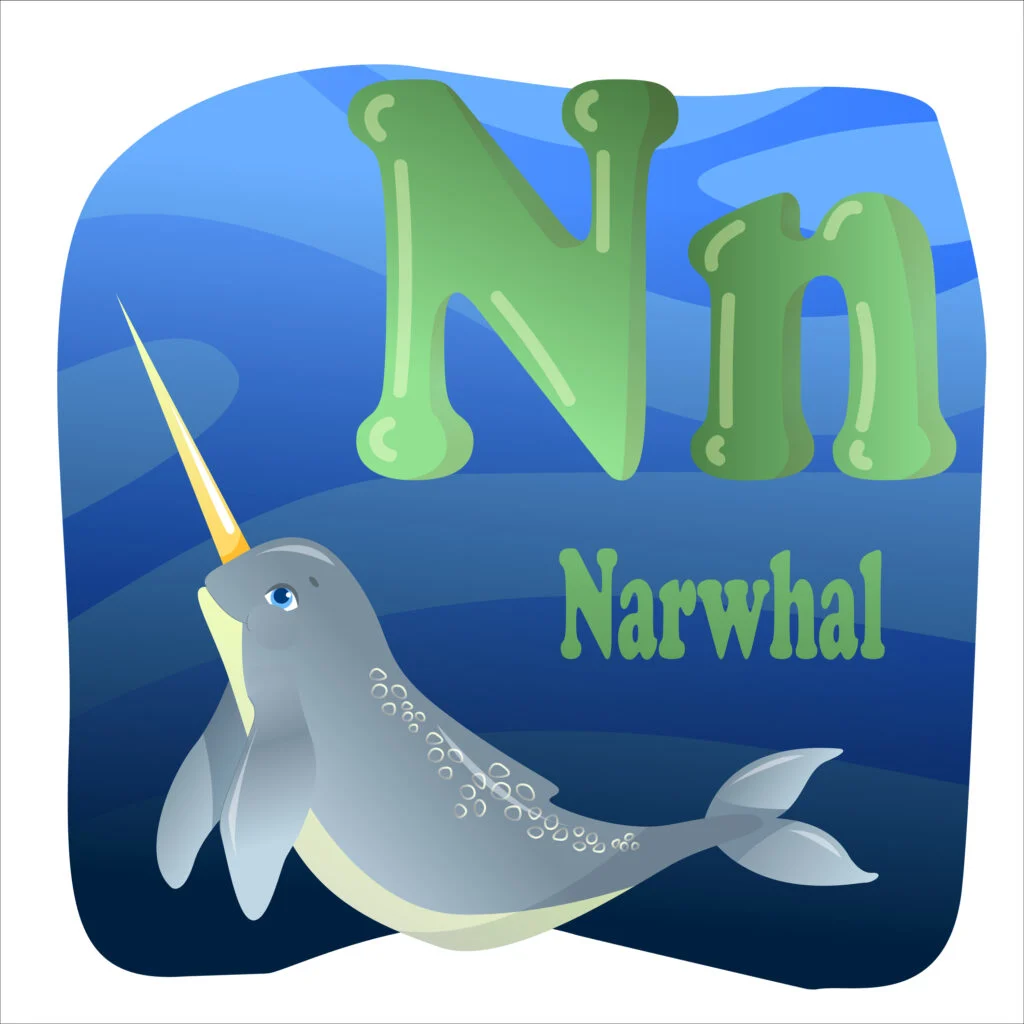 (This post contains affiliate links. Purchasing from these links costs you nothing extra, but helps with our website upkeep.)
14 toys that start with N
If you have a marine-life-loving kid as I do, a narwhal figurine makes a great letter N toy.
These nesting dolls are great for animal-loving kids. I love the painting work on these!
This letter N toy is for color sorting but can be used for imaginative play, as well as storytelling.
Sensory balls make awesome additions to calming spaces. These neon sensory balls are fun and calming letter N toys.
Sidewalk paint is a summertime favorite in our house. This letter N toy is great for some sidewalk process art projects.
Noodle Knockout is super educational, interactive, and fun.
This glow-in-the-dark marble run is one of our favorites. It is so fun to build and it comes with a little light to help the marbles glow.
Imaginative play is so great for kids and I love this play nursey for the letter N.
It's one of the letter N toys that will get years of use.
Nuts and bolts toys are great for fine motor development, as well as a letter N-themed school show-and-tell.
This set also has the added element of color matching.
Nesting dolls satisfy so many of a child's play needs. This set of Nordic nesting dolls is adorable and educational.
This is a great letter N board game that's perfect for nature-loving early readers.
The woman known as the founder of modern-day nursing, Florence Nightengale, has been commemorated with her own Barbie.
There's so much history and education that comes with this letter N toy.
My kids love LEGOs and, of course, Christmas. If you are looking for a toy that starts with N and the holidays are coming up, this LEGO Nutcracker model is a great choice.
While this cookie cutter isn't technically a toy, kids love working in the kitchen as much as they love playing.
There you have it – 14 awesome toys that start with N!
Do have any favorite letter N toys that didn't make the list? Let us know in the comments!
Cheers and don't forget to subscribe!