If you are in search of toys that start with N, you have come to the right place!
I'm in the process of putting together a series of posts covering toys that start with each letter of the alphabet.
This is a Montessori website, so, of course, the options I'm listing all have an educational and/or developmental focus.
The letter N toys on this list are perfect for sound games if you're helping your child learn their letter sounds.
These are also great for letter N-themed show and tells for school.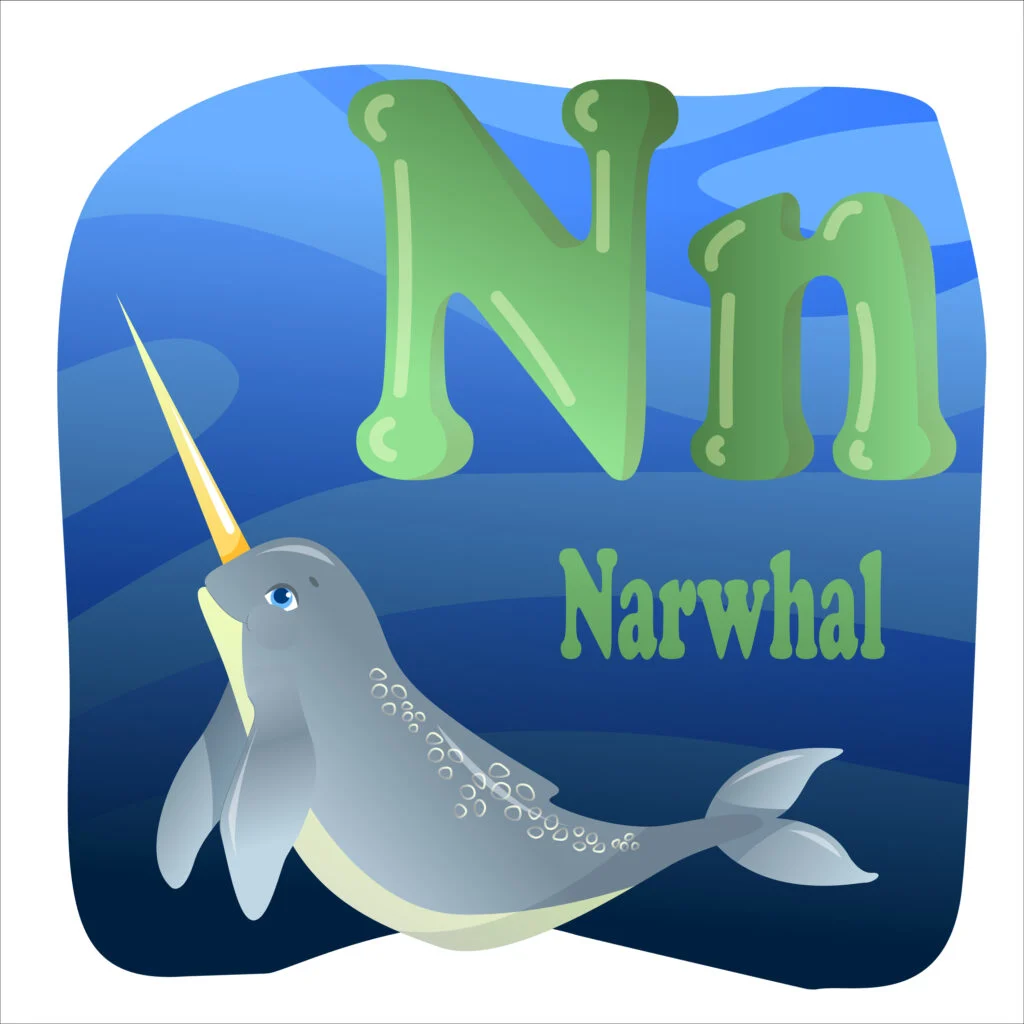 (This post contains affiliate links. Purchasing from these links costs you nothing extra, but helps with our website upkeep.)
14 toys that start with N
If you have a marine-life-loving kid as I do, a narwhal figurine makes a great letter N toy.
Safari Ltd. Narwhal Figurine -…
Authentic Representation: With its unique tusk and speckled gray…
Educational Toy: Through imaginative play with this…
Safe and High-Quality: Constructed from non-toxic, BPA-free…
These nesting dolls are great for animal-loving kids. I love the painting work on these!
Moonmo 5pcs Handmade Wooden Animal…
★Contains 5 different sizes nesting dolls.
★Made of dry basswood ,sturdy ,durable,smooth,light weight.
★Hand Painted 5 different pattern,each Doll Stacks Inside the…
This letter N toy is for color sorting but can be used for imaginative play, as well as storytelling.
Sale
Learning Resources All About Me Sorting…
BUILD SKILLS: Build new color, matching, and sorting skills with…
MATCHING, COUNTING AND MORE: Sort by shape, match by color, or…
FUN FOR THE WHOLE NEIGHBORHOOD: Encourage social-emotional skill…
Sensory balls make awesome additions to calming spaces. These neon sensory balls are fun and calming letter N toys.
Puffer Balls (Pack of 12) – Stress…
★PACK OF 12 PUFFER BALLS★ Each bulk pack of puffer balls for…
★EFFECTIVE STRESS RELIEF TOY★ Ideal to use as fidget and…
★EFFECTIVE STRESS RELIEF TOY★ Ideal to use as fidget and…
Sidewalk paint is a summertime favorite in our house. This letter N toy is great for some sidewalk process art projects.
Noodle Knockout is super educational, interactive, and fun.
Sale
Learning Resources Noodle Knockout! Fine…
BUILD fine motor skills as you snag oodles of noodles for…
3-IN-1 LEARNING: preschool fine motor, counting, and color…
SOLO or group play—test fine motor skills on your own or with…
This glow-in-the-dark marble run is one of our favorites. It is so fun to build and it comes with a little light to help the marbles glow.
Sale
NATIONAL GEOGRAPHIC Glowing Marble Run…
STURDY TIGHT-FIT PIECES – This construction kit is designed to…
GLOW IN THE DARK MARBLES – The marble run kit includes 6…
CONVENIENT STORAGE – A storage bag and marble pouch make it…
Imaginative play is so great for kids and I love this play nursey for the letter N.
It's one of the letter N toys that will get years of use.
Step2 Love & Care Deluxe Baby Doll…
PLAY NURSERY: Pretend play nursery playset with combined kitchen,…
INTERACTIVE: Girls and boys baby doll crib set, a changing table…
REAL LIFE: Encourage kids to develop fine motor skills,…
Nuts and bolts toys are great for fine motor development, as well as a letter N-themed school show-and-tell.
This set also has the added element of color matching.
Coogam 32 PCS Jumbo Nuts and Bolts Set…
FINE MOTOR ACTIVITIES: A great alternative of Coogam screw toys…
PRESCHOOL EDUCATIONAL GAMES: Channel some of kid's natural…
SAFE TRAVEL TOYS: The sizes are ideal that you do not need to…
Nesting dolls satisfy so many of a child's play needs. This set of Nordic nesting dolls is adorable and educational.
Matreshka Dolls Swedish National Costume…
EXCELLENT DESIGN: pretty nordic woman in swedish traditional…
ONLY ECO-FRIENDLY MATERIALS: natural wood, hand painted…
UNIQUE GIFT FOR EVERYONE: russian dolls are the great home…
This is a great letter N board game that's perfect for nature-loving early readers.
Americanflat National Park Adventure…
Explore the National Parks in a New Way – Created by National…
Educational Game for the Entire Family – We've included…
Retro-Style Travel Art – Every element of the National Parks…
The woman known as the founder of modern-day nursing, Florence Nightengale, has been commemorated with her own Barbie.
There's so much history and education that comes with this letter N toy.
Barbie Inspiring Women Series Florence…
Enrolling as a nursing student in 1850, Florence Nightingale made…
Throughout her life, she wrote books that launched reforms in…
Florence Nightingale Barbie doll wears a 19th century nurse's…
My kids love LEGOs and, of course, Christmas. If you are looking for a toy that starts with N and the holidays are coming up, this LEGO Nutcracker model is a great choice.
LEGO BrickHeadz Nutcracker 40425…
This collectible building set lets kids construct a fun LEGO…
A great gift for kids, fans of LEGO bricks and anyone at…
Combine with other LEGO BrickHeadz models to create an impressive…
While this cookie cutter isn't technically a toy, kids love working in the kitchen as much as they love playing.
N Capital Block Letter Cookie Cutter…
Made in USA: Our cookie cutters are 3d printed in the Midwest.
Use our cookie cutters to match themes of birthday parties or any…
Care Instructions: Hand wash in warm water. Keep out of…
There you have it – 14 awesome toys that start with N!
Do have any favorite letter N toys that didn't make the list? Let us know in the comments!
Cheers and don't forget to subscribe!