If you are in search of some awesome toys that start with Q, you've come to the right place.
Whether you need letter Q toys for sound games or to send with your child to school for show and tell, we've got you covered.
The toy ideas on this list all have an educational element to them and can be useful for other purposes.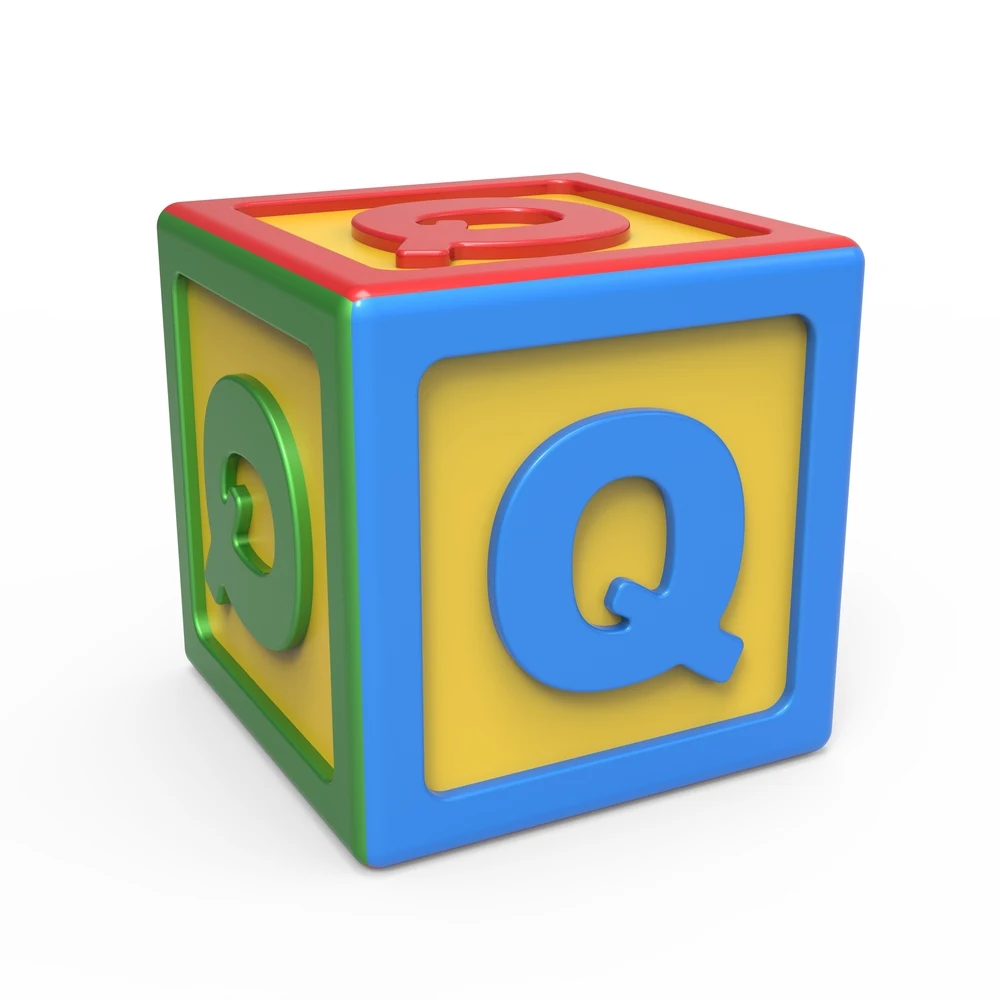 (This post contains affiliate links. Purchasing from these links costs you nothing extra, but helps with our website upkeep.)
11 toys that start with Q
My kids love Sarah's Silks and I was so excited to find this crown! You can use this crown to help your child learn the sound the QU digraph makes.
Keep it around for imaginative play activities – it's so cute.
Ok, so this isn't exactly a toy, but in Montessori, kids aren't relagated to using only toys.
This question mark cookie cutter is great for teaching the Q sound while engaging in Practical Life kitchen work.
These mock quill pens are great for show and tell, history lessons, and they make great items for letter Q themed show and tell.
This is a toy that starts with Q that my daughter got as a gift for her 4th birthday. She was heavy into tying knots, so this was a big hit with her.
If you are looking for a letter Q toy and you've got a little one who loves to connect things or needs fine motor practice, this is a good choice.
Quoits game for kids
Quoits is a fun yard game that, until recently, didn't have a children's version. I was so excited to find this!
If you've got a child who loves bird, plushies, or both, this quail stuffed animal makes a great letter Q toy.
Toy quarters not only start with the letter Q, but they can be used for so many money and math lessons.
I was so tickled to be able to include my son's favorite flying reptile on this list!
If you're teaching your child about different shapes and you just so happen to be looking for some letter Q toys, these quatrefoil cookie cutters are super cute.
This letter Q toy is one you may not have thought of!
My kids love putting together different sounds and rythms to make their own songs.
I adore this Q toy!
There you have it – 11 awesome toys that start with the letter Q.
Can you think of any educational and/or Montessori-aligned letter Q toys you would add to this list?
Cheers and don't forget to subsscribe!