Whether you are trying to come up with activities to help your child practice the letter A sound or you're ready to introduce them to the written letter A, this post will be a big help to you.
Here, I've put together 10 fun and engaging letter A activities that will help get you started. You can take the basic ideas from these activities and tailor them to your own child's learning style.
I've also included some tips to get you started with teaching the letter A.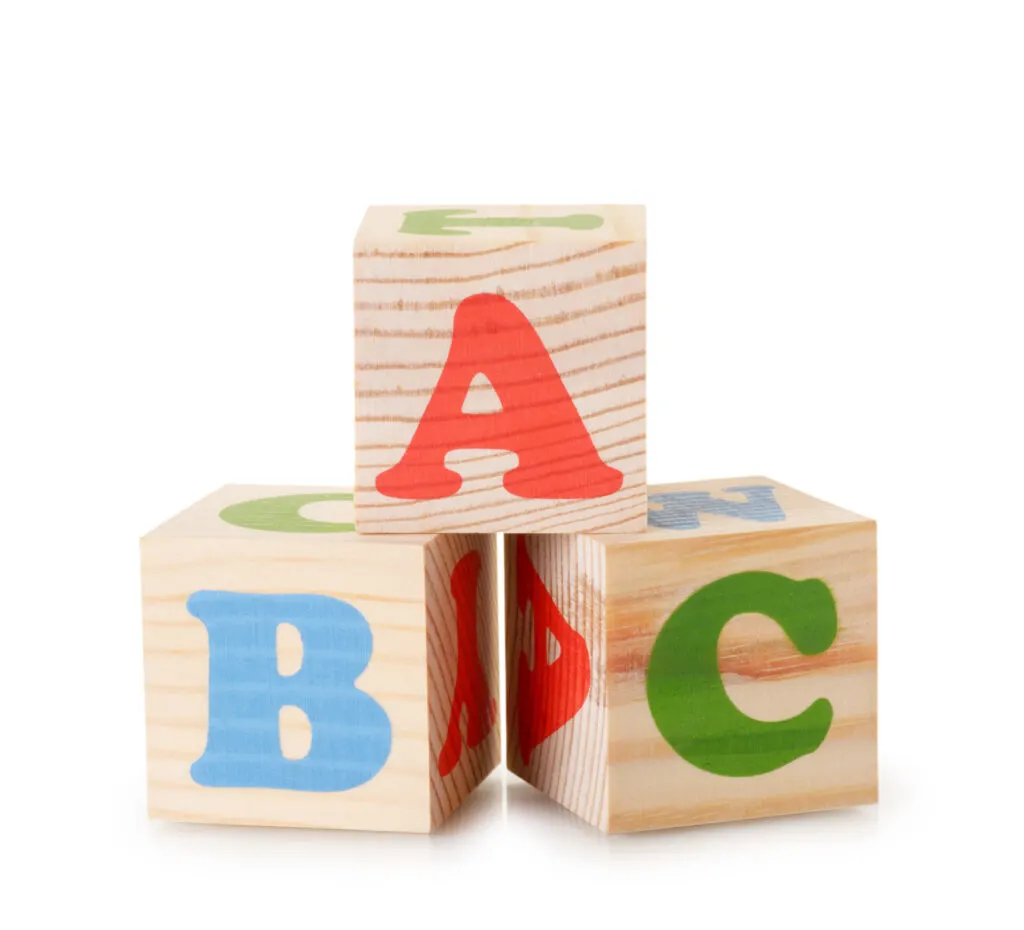 (This post contains affiliate links. Purchasing from these links costs you nothing extra, but helps with our website upkeep.)
How do you teach the letter A?
When you introduce the letter A to a child, there are some things to keep in mind.
The first thing to remember is to focus on the sound of the letter A and its name. The video below features the phonetic sound you should be teaching.
Here are some other things to remember:
Introduce the sound ONLY at first.
Play rhyming games often.
Focus on one, or very few, letters at a time.
Review letter sounds frequently.
When you introduce the written letters, begin with lower case.
Teach letter sounds with hands-on materials whenever possible.
10 activities for practicing the letter A
1. Sandpaper Letters
Sandpaper Letters are wooden tablets that feature the letters of the alphabet, which are impressed upon them in sandpaper.
Children use these tablets to trace with their fingers. By doing this, they get a tactile representation of the letter.
This helps them better learn the letter sound and prepares them for writing the letter.
Letter A activities that can be done with the Sandpaper Letters include:
Letter hide and seek
Letter sound memory
Tracing with fingers
Finding objects that begin with the letter A sound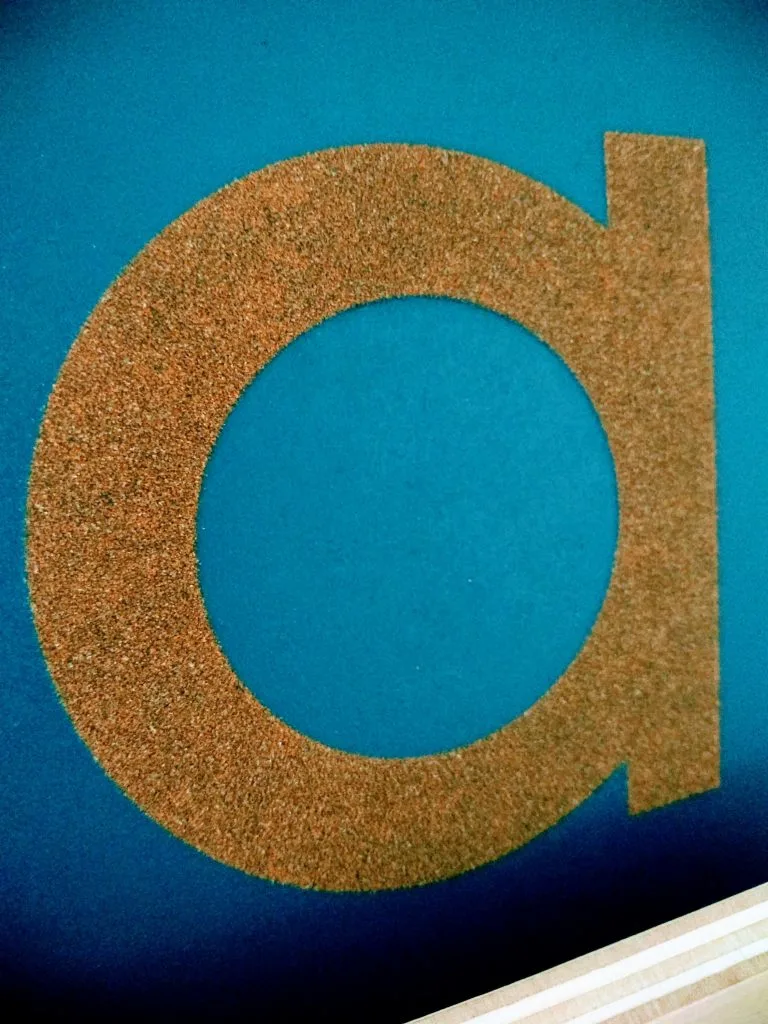 2. Small Movable Alphabet
The Small Movable Alphabet is one of the most versatile Montessori language materials, in my opinion.
Through the manipulation and exploration of these small, wooden alphabet cutouts, young children explore phonetic concepts and have fun composing words.
The Small Movable Alphabet letters can be used outside of a formal Montessori setting for all sorts of fun letter learning activities.
Letter A activities that can be done with the Small Movable Alphabet:
Composing letter A words
Finding objects that begin with letter A sound
Letter A object hunt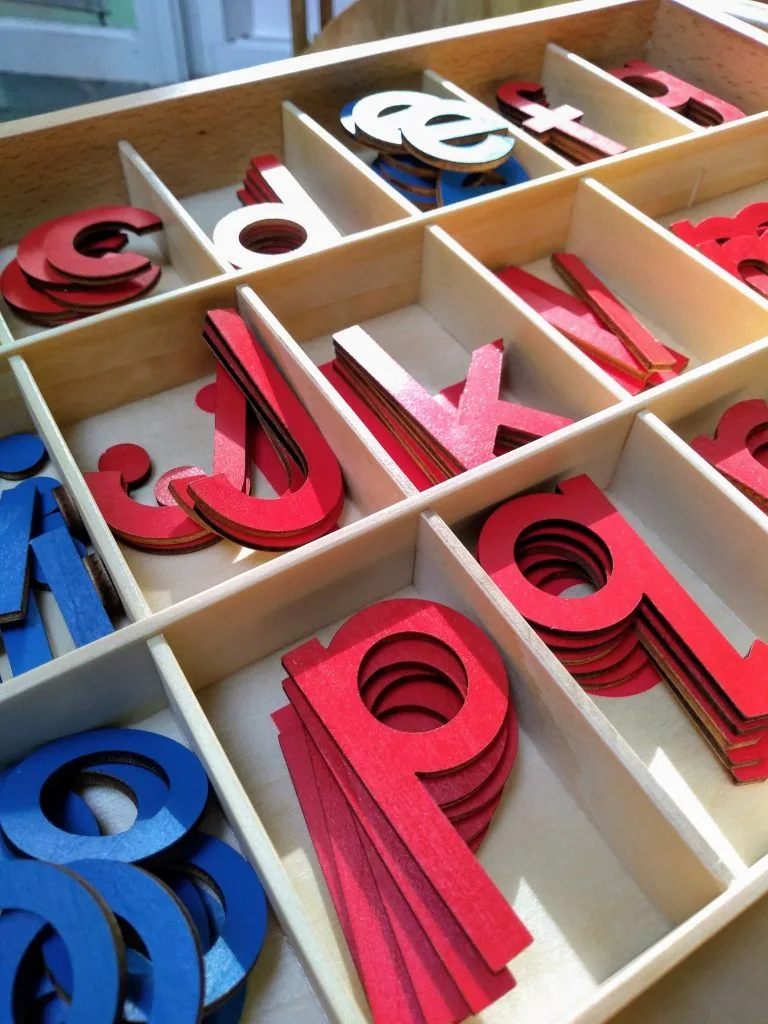 3. Sound Games
You are likely already familiar with sound games. These are informal games wherein caregivers ask the child to think of or find items beginning with a certain letter.
Letter A sound game ideas:
I-Spy
Think of an animal
Think of a friend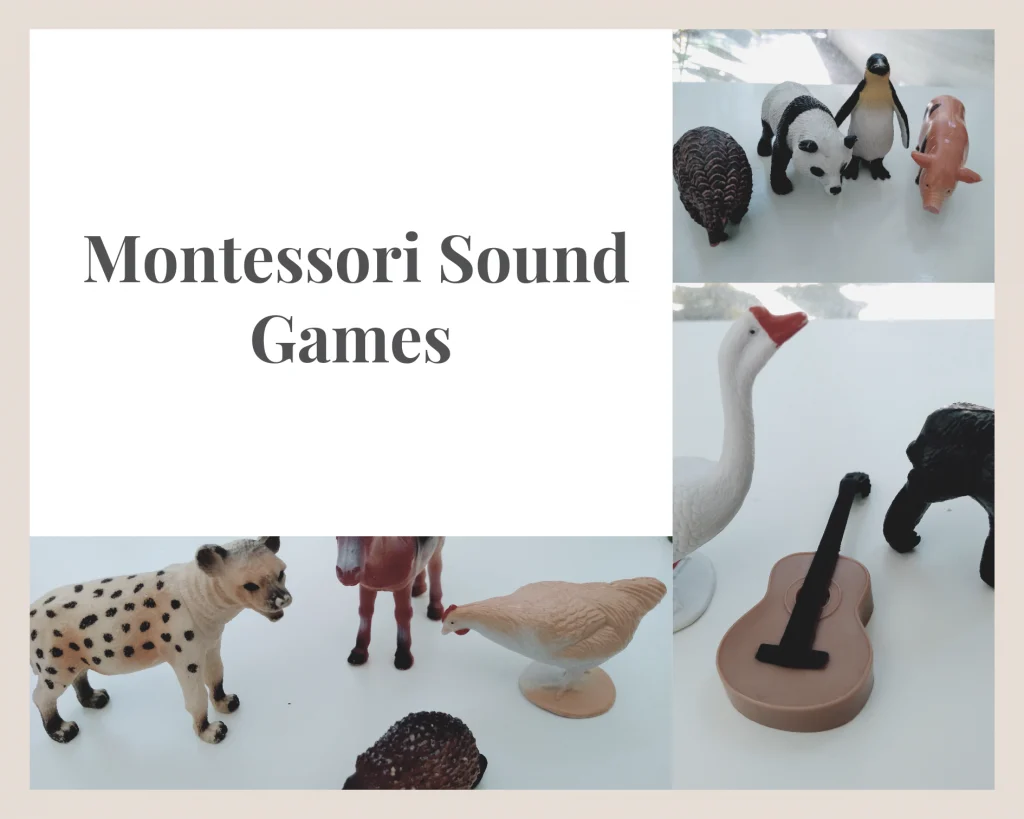 4. Letter A Songs
Singing songs that feature the letter A is a fun way to help young children remember the letter sound.
Here is a link to some fun songs that children enjoy.
You can also change the lyrics to some of your favorite children's tunes so that the letter A and some letter A animals and objects are included.
5. Sound Pouches
Sound pouches are small bags with a letter impressed on the outside. Inside the bag, there are small items that begin with the phonetic sound of that letter.
Here are some ideas for sound pouch items for letter A activities:
6. Tracing worksheets
Many people think of worksheets as being not aligned with the Montessori philosophy. This is not entirely true, however.
Tracing is done quite a bit in the Montessori learning environment, through work with materials like the Botany Cabinet and the Geometric Cabinet.
Not only is tracing great for strengthening the small muscles needed for writing, but it can also be great for reinforcing a child's knowledge of letter sounds.
Please note that these should never be given to children as mandatory work. These should be kept optional and fun.
Lowercase letter tracing worksheets can be found here.
7. Letter-filling worksheets
Young children really enjoy working with small things like beans and pom-poms. It can be a fun idea to incorporate this love into your letter-learning activities.
All you need to do to make your own worksheet is draw a lowercase letter A in bubble style and invite your child to fill it in with any small item you have put out for them.
If a printable is easier, one can be found here. Your sheet can be laminated and used for future activities or subsequent children.
8. Letter A books
Books that feature the letter A are a great way to reinforce a child's understanding of letter sounds.
Reading books with your child also encourages literacy, in general. It's also a great bonding activity and many parents find sitting down to read to children relaxing, as well.
No matter what letter A activities you decide to include on your themed shelf or throughout your day, books should definitely be included.
9. Letter A toys
Toys that start with the letter A are great for helping to teach the letter A. These can be displayed on a themed shelf, used in sound pouches, or incorporated into sound games.
10. Paper ripping activity
In the same vein as letter-filling, setting up a letter A activity that involves ripping paper is super easy to do.
If your child enjoys ripping paper, setting up a paper-ripping activity that focuses on the letter A is a great idea.
This activity is great for fine motor development and it can be a great help to children who are sensory seeking, as well.
You can simply print out or draw a bubble-style letter A and have your child rip tiny pieces of paper to glue onto the letter sheet.
---
There you have it – 10 fun letter A activities!
Cheers and don't forget to subscribe!