Whether you are working on the letters of the alphabet with your little one or you are incorporating books into your themed shelf activities, books that focus on specific letters are a great idea. If your focus right now is on the letter "a", you have come to the right place.
I've put a list of some of our favorite books that either start with or focus on the letter A, as well as some tips that will help you introduce the letters of the alphabet to your child.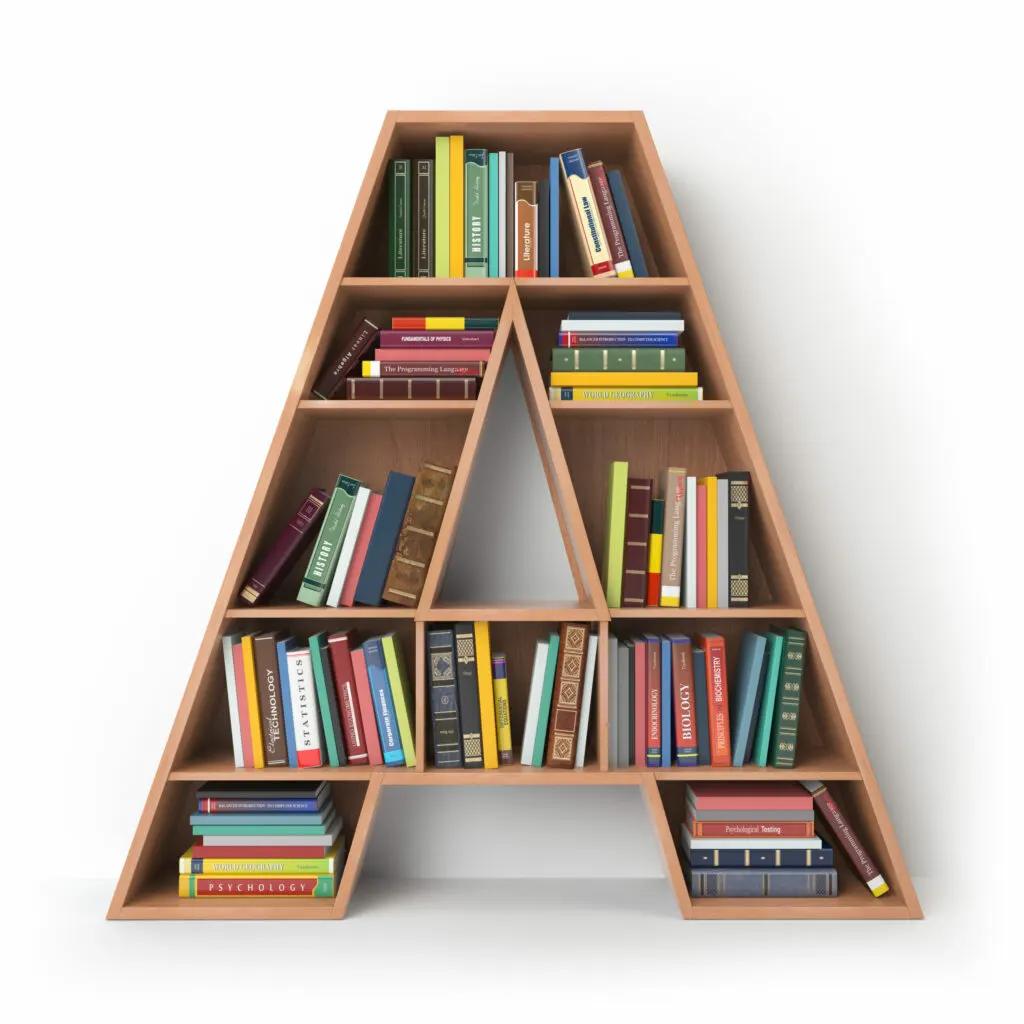 (This post contains affiliate links. Purchasing from these links costs you nothing extra, but helps with our website upkeep.)
How do you teach the letter "a" to preschoolers?
When you begin introducing the alphabet to a child, it is important to teach sounds before letters.
This helps children develop phenomic awareness and gives them tools they will need for when they are ready to read.
When you teach your child the sound for the letter A, it should be the short sound first.
So, you will want to first pick books with the short letter A sound, instead of books about apes and acorns – these words feature the long vowel sound.
When you introduce the visual representations of the letter sounds – the written letters, it's best to introduce them in small groupings (Montessori introduces them in groups of 3) or even just one at a time. Also, lower case letters should be introduced first.
Sound games are great for reinforcing letter sounds and children find them a lot of fun. In addition to the letter A books below, I'd certainly include sound games in your child's letter learning.
Here are some other Montessori letter-learning activities:
Letter A books for toddlers and preschoolers
Find out how ants work together, what they consume, and where they live in this fun A-themed board book.
A is for Activist is a letter A book that has the beautiful theme of social justice and activism. (Click here for more inclusive and diverse books.)
This book gives a fun introduction to a day in the life of an astronaut, starting with putting on the spacesuit and then entering the cockpit before blastoff, visiting the space station, and speeding around various planets.
This is book is beautifully illustrated and gives children a somewhat in-depth look at the life cycle of an apple tree.
This letter A book is a lot of fun and includes elements of social-emotional learning, when a little girl and an ant strike up a conversation.
This is a great letter A book to include in your child's letter learning, as well as their continent studies.
You might remember this book from your own childhood. If you didn't have the pleasure of reading this book in your youth, I recommend checking it out for you and your child to enjoy.
My children enjoy reading about anything dinosaur-like, so naturally, they love this book. If you've got an inquisitive little one on your hands, this letter A book will satisfy their curiosity about how alligators live.
If you are familiar with Sandra Boyton's books, like Jungle Night, you already have an idea of what a treat you are in for with this letter A book.
This is a beautiful board book that showcases Alaska's unique culture and natural landscape.
What are your favorite letter A books?
Oh, and don't forget to check out our list of educational letter A toys! If you are putting together a letter A-themed learning unit, there are some great toy and small-item ideas on there.
Cheers and don't forget to subscribe!