If you are looking for some fun and educational toys that start with the letter L, look no further – We've got 15 awesome ideas for you.
I've been working my way through my series on alphabet toys, books, songs, and activities and I'm at the letter L today.
The toy options on this list are great for language arts activities, sound games, and for kids to take to school for letter L-themed show-and-tells.
Everything on the list serves a developmental/educational purpose and many of the toys can be used in multiple ways.
If you are trying to help your child learn the letter L sound right at home, this is a great list.
Some of the letter L toys are just plain fun, though!
Let's get right to it.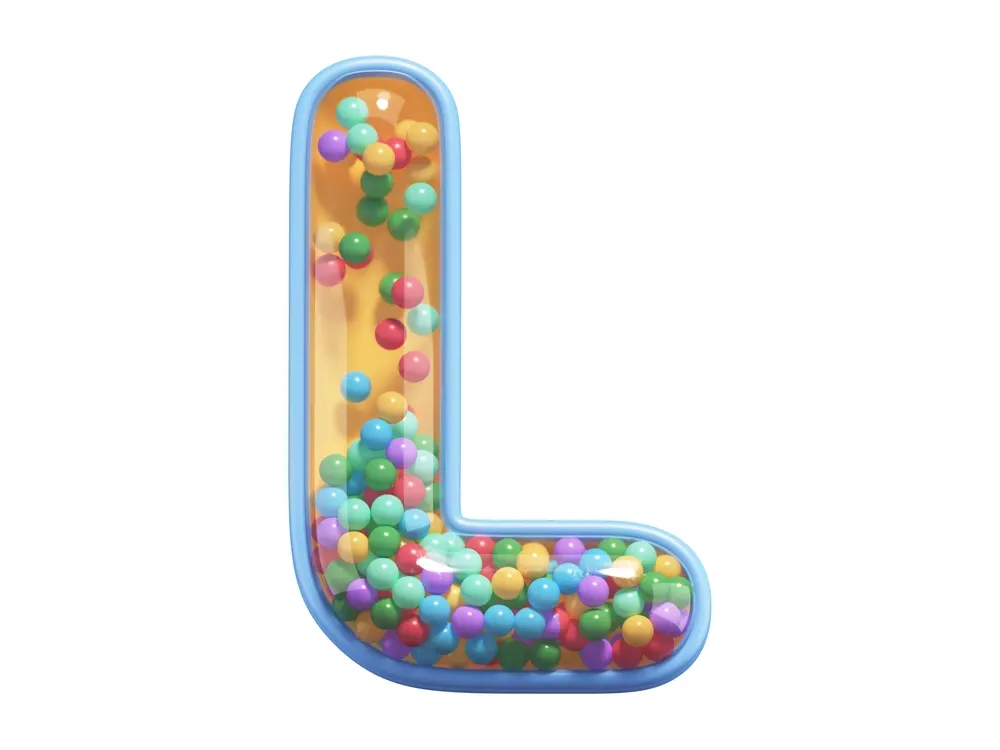 (This post contains affiliate links. Purchasing from these links costs you nothing extra, but helps with our website upkeep.)
15 awesome toys that start with L
I can't say enough great things about the quality and detail of Schleich toys. This Schleich llama is accurately detailed and oh so cute.
This letter L toy can be used in a variety of fun ways, or just for some fun imaginative play.
For those unfamiliar, the Montessori Land and Water Forms is a geography material that helps children learn about the earth's land and water formations in a fun, hands-on way.
While working with this material, there will be many opportunities for letter L words.
Kids love animals, especially apex predators. Bonus point that these predator toys start with the letter L.
Rainbow stackers allow for so much creativity in play. As a New Englander, you can imagine how I was delighted to find this lighthouse stacking rainbow.
If you love Legos and Brain Flakes, you should definitely check out Link n' Learn toys.
They are the perfect letter L toy for kids who love to build.
This letter L toy is a lynx figurine. It's perfect for a letter L-themed school show-and-tell and can be used for pretend play or for lessons about wildlife and nature.
This is a fun music tesla that produces artificial lightning. It's a great toy for kids that are interested in science and the flow of electricity.
This miniature library is small enough to fit in the palm of a child's hand.
Lock and key toys are great for building fine motor skills, hand-eye coordination, and concentration.
This letter L toy is designed as an accessory for large dolls, around 18″ tall.
Young children can enjoy playing with this, as well, though.
As much as kids enjoy opening their lunch boxes to see what you've packed, they enjoy packing lunches, too.
This is a fun toy that lets kids pack and repack play lunches.
Legos are the ultimate open-ended toy for kids of all ages.
This is a great starter set, filled with bricks, tires, wheels, and everything else you need to get started building.
My kids enjoy their set of Lincoln Logs. There's so much you can build with them.
This is one of the letter L toys that your family will enjoy for a very long time.
Kids love setting up their dollhouses with items that they see the adults in their lives use.
This laptop makes a great letter L toy for kids with parents and caregivers that work from home.
If your child is not quite ready to use a working washer and dryer set, but they are interested in doing laundry, this is a great letter L toy.
There you have it – 15 toys that start with L!
Do you have any additional suggestions for my letter L toy list? Did I leave any good ones out?
Drop a comment below or send over an email and I'll take a look.
Cheers and don't forget to subscribe!