Letter B songs are a fun way to help toddlers and preschoolers familiarize themselves with the sound the letter B makes.
This list of alphabet songs is filled with songs that are really fun for teaching the sound of the letter B – "buh".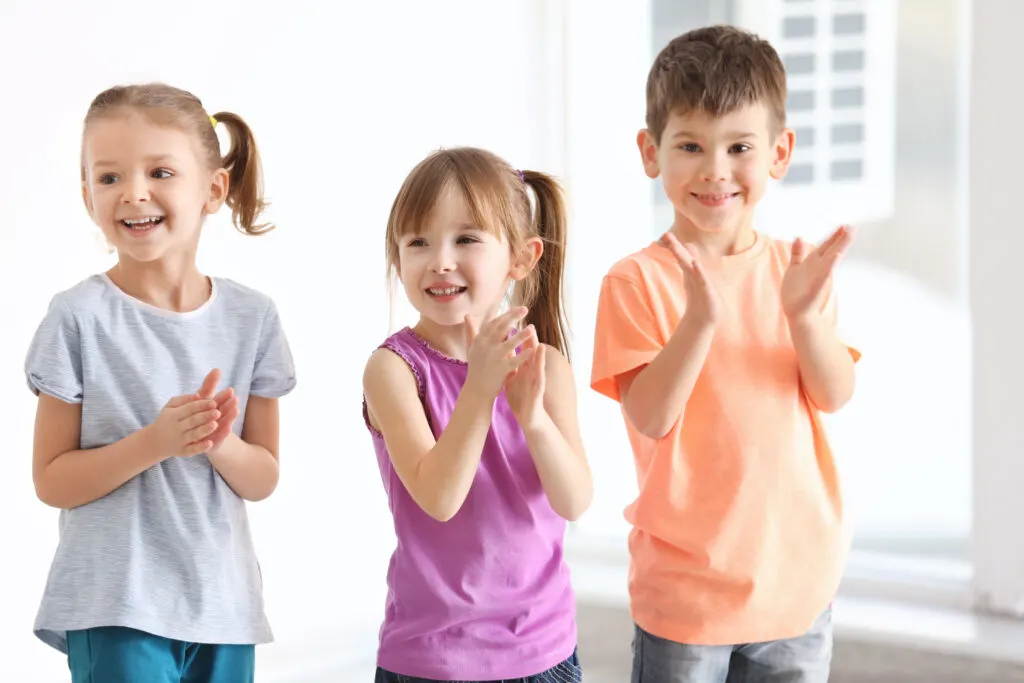 Tips for introducing songs with the letter B
Though I have included videos in this post, there is no real need to present your child with them if you aren't interested in using screens for helping to teach the letter B sound.
As with every letter of the alphabet, remember to always introduce the letter sounds first. Some of these songs focus on letter sounds, while others have a mix of letter names and their sounds.
6 letter songs for toddlers and preschoolers
1. The Letter B Song by Miss Molly
The Letter B Song by Miss Molly is slow-paced and sweet sounding. As it is sung in this video, it's great for children who have already been introduced to the written letter B and could benefit from a review of the phonetic sound.
The song can be modified to accommodate very young children who are not yet ready for the letter B symbol.
2. Learn The Letter B by Jack Hartmann
Jack Hartmann has a fun series of ABC songs – this one focusing on the letter B. In this video, he introduces the letter B through singing, dancing, and air-tracing both lowercase letters of the alphabet, as well as capital letters.
3. Letter B Song by Have Fun Learning
This is a cute little ABC song that's good for older preschoolers or even elementary-age children who are working on their letter sounds.
The letter B words are a bit repetitive in the video, however, if you are introducing this song during morning circle, you certainly don't have to repeat the words as many times as the video features.
4. Letter Bb by Little Fox
While this video is not my cup of tea, the song is really cute when you sing it slowly. It focuses solely on the letter sound, which is really great for very young learners.
5. Sesame Street: The Beetles – Letter B
Classic Sesame Street, if you allow screen time for your young child, is great for helping learn letter sounds.
This, while certainly not Montessori-aligned, is just a really cute song and a fun video clip.
6. Brown Bear Rap by Miss Nina
I first heard this song when my first child received a copy of Brown Bear, Brown Bear, What do you See?. A family member told me that I simply must listen to this song.
The book really is very rhythmic and this is a fun rendition.
If you are looking for a letter B book and a letter B song to pair for some letter-learning fun, this is a great choice.
I hope you've enjoyed these songs and found a few that you like enough to work them into your letter-learning activities.
If you have a favorite song about the letter B that you would like to share, leave a comment or drop me an email!
Cheers and don't forget to subscribe!