If you are looking for some ideas for books that focus on the letter B, you have come to the right place. Here, I have put together a list of 10 letter B books that are perfect for toddlers and preschoolers.
Whether you are looking for books to incorporate in letter B phonics activities or you need some great read-aloud books for letter B sound recognition and practice, this is a great list for you.
Let's get to it.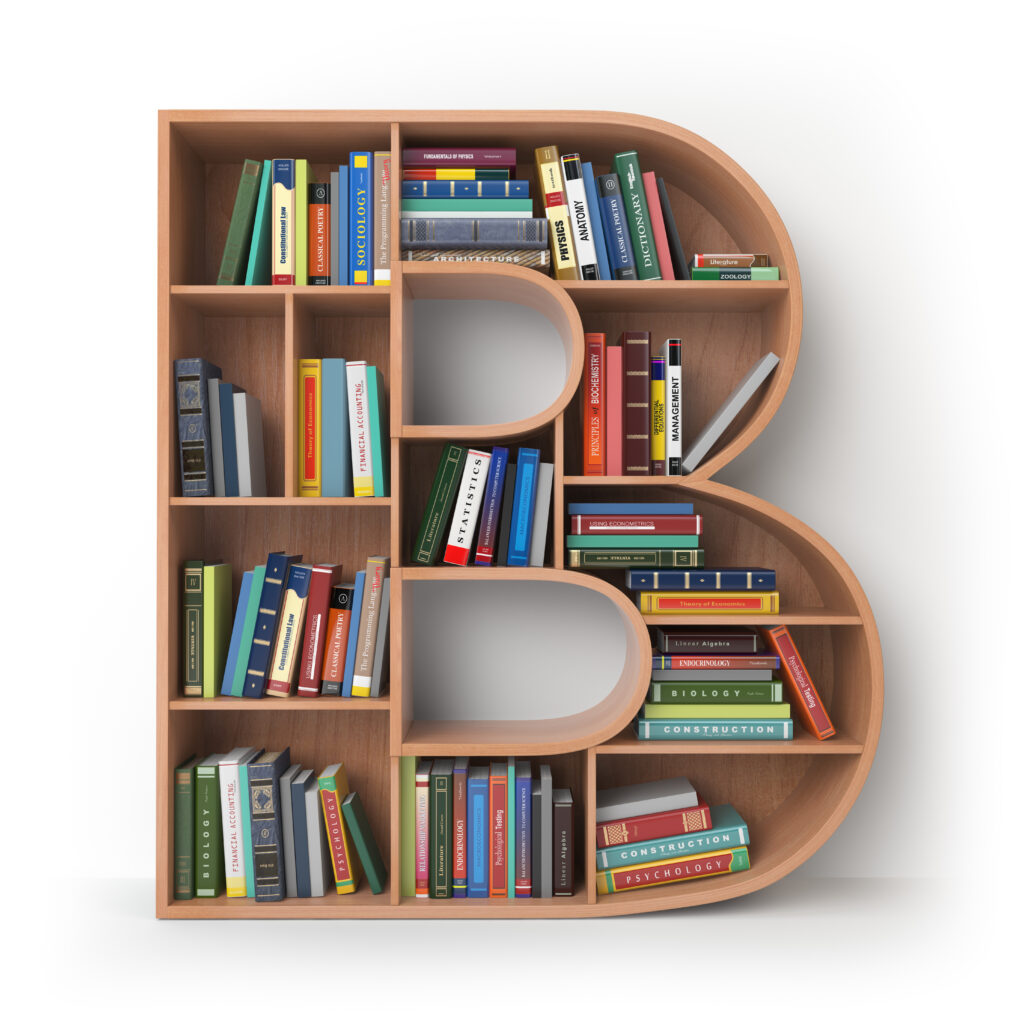 (This post contains affiliate links. Purchasing from these links costs you nothing extra, but helps with our website upkeep.)
Tips for reading letter B books with your child
Whichever letter B book you choose from this list, remember to focus on the pronunciation of the letter B and not the letter name.
There's no need to quiz your child as you read, though you can if they feel confident in their letter/sound recognition and enjoy it as a bit of a game.
As you read, simply emphasize the "buh" sound in each B word. If your child is ready to associate written letter symbols with their corresponding sound, you can point to the B in each word as you make the "buh" sound.
Letter B Books for Toddlers & Preschoolers
If your child is at the age where they are beginning to learn letter sounds, chances are they could use some SEL in their lives, as well.
B is for Breath is an awesome social-emotional learning book that also teaches the letter B. As you read through this book with your child, you will encounter plenty of chances to emphasize the letter B, as well.
Boy on a Bus is a cute story that is full of B words. This letter B book was actually written to help little learners develop an awareness of the phonetic B sound.
Brown Bear, Brown Bear is a classic children's book that has a fun rhythm and gives young children the opportunity to anticipate what is is going to be on the next page.
Memorizing what comes next in a book is something every child enjoys – it's actually one of the reasons they ask to read the same book over and over again.
While this book is decidedly not Montessori-aligned, it really is wonderful and I've incorporated it into our letter B learning activities, as well as a blueberry baking activity or two over the years.
This book is great for toddlers and preschoolers who sometimes feel different or who struggle with being excluded.
One Little Bug is great for teaching the letter B sound. It's also a fun book for children that are learning how to count.
There are lots of opportunities to make the "buh" sounds when you are reading this book.
We love this book in our home. It's not only great for helping to teach the letter B, but for teaching toddlers and preschoolers about science and nature.
This is a great choice if you are incorporating birds into your letter B learning activities.
If you've got a toddler or preschooler who is learning their letter sounds and they are soon-to-be big siblings, this is a great book.
The story is so cute and captivating.
My children absolutely love this book. The illustrations are so beautiful and there's so much to capture a child's attention on each page.
There are also plenty of opportunities for making the letter B sound as you flip through the pages.
Gail Gibbons books are so simple, but they are so great at the same time. This is an educational board book that teaches kids all about boats.
If you've got a child that is interested in vehicles and the different things they can do, this is a great option that will help them learn the letter B.
If you have a little bug-lover in your home and you're looking for a great book to work on the letter B sound, this is a great one.
This book features a few fun letter B bugs, like b-buh butterflies, b-buh bumblebees, and b-buh beetles.
I hope you found a few letter B books on this list that you think your child will enjoy.
Remember, when introducing letter sounds to your child, keep it a fun, no-pressure activity. This will encourage, not only their enjoyment of learning but their enjoyment of reading, as well.
Cheers and don't forget to subscribe!