The benefits of setting up a dishwashing station for your child
From the ages of 0-3, Montessori is all about Practical Life Activities. These activities not only foster independence and teach life skills, but they encourage the development of a child's concentration and attention span. A dishwashing station for your child is a wonderful Practical Life activity.
It's engrossing, fun (Water and bubbles…c'mon!), and it gives the child a sense of accomplishment.
A few years ago, before I learned about Dr. Montessori and her methods, you wouldn't have been able to convince me that a young toddler would be able to wash dishes, and I definitely wouldn't have believed that they would actually enjoy it.
As it turns out, young children really do like to help, believe it or not. And they absolutely love being able to do things "all by myself!".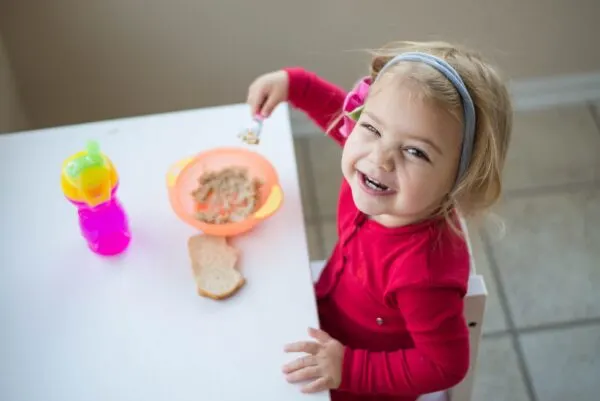 For dishwashing, all you need to do is set things up and give a demonstration!
How to set up your Montessori dishwashing station
How you set up your child's dishwashing station depends on how much space you have and what your budget is. I have seen some absolutely beautiful set-ups online, but your dishwashing station doesn't have to look Pinterest-perfect to provide the fun and function your child needs.
Here is our set-up from a couple of years ago when space was limited and we had to use the dining room, instead of the kitchen. This actually worked out perfectly!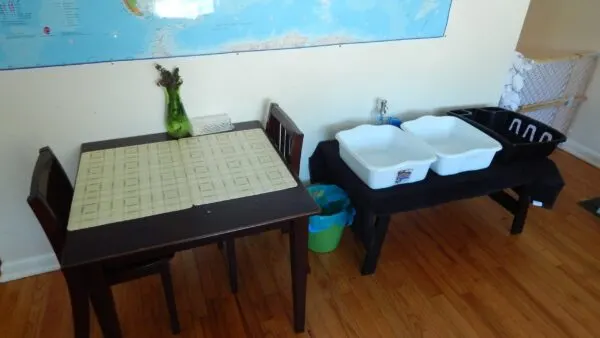 As you can see in the above picture, our daughter had her own table, at which she would eat breakfast, lunch, and snacks. We demonstrated to her that when she was done with her food, she should scrape the scraps in the garbage pail.
Then, we showed her how to pump a bit of soap onto a sponge, wash, rinse, and place her dishes in the rack. We kept a small towel available to her for spills.
We would fill the basins with a little water prior to meals, and empty them following meals. After her dishes dried, she would put them away in the low cabinet we had set up for her in the kitchen.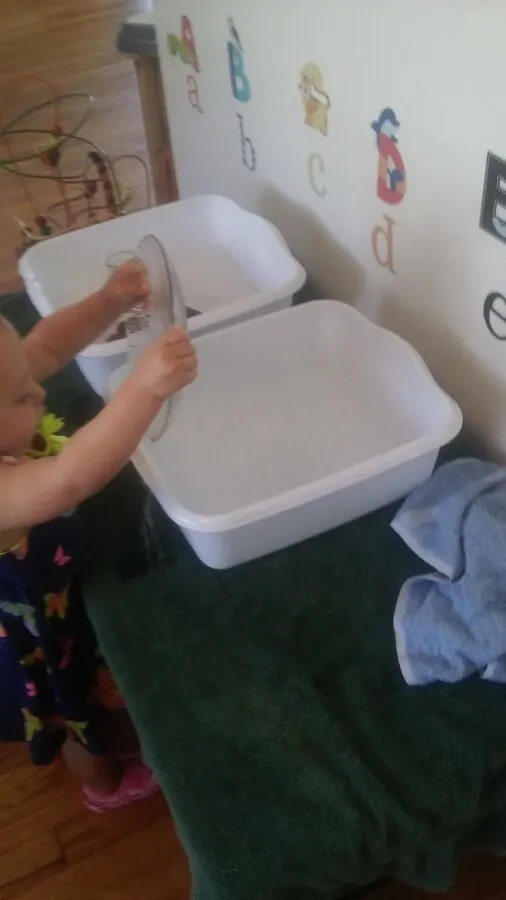 Find child-sized tools to teach dish washing independence
We were sure to cut the sponge to make it easy for her to hold and found a dish soap pump that was easy for her to operate.
You could shop around, like we did, for what you need for your dishwashing station, or get it all right online! Shopping links are at the bottom of the page!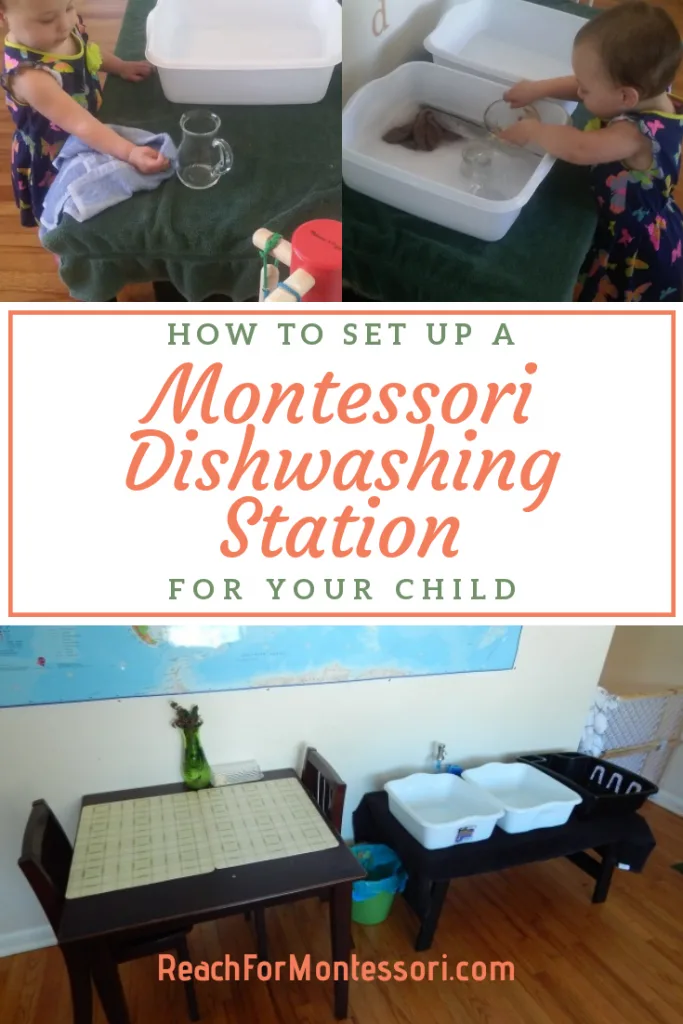 Teaching young children self-care increases self-confidence
Being able to help fix her food, set her table, and clean up after herself gave her a sense of pride and a taste of independence. She was an active participant in mealtime, from start to finish!
How cool!
I hope your little one enjoys this Montessori activity as much as ours does! And remember, the age at which you introduce the activity is completely based on your child's interest and readiness!
Have fun with it!
Also, if you are looking to for some great play kitchens that can also serve as awesome dishwashing stations, click here!
Cheers and don't forget to subscribe!
*sponsored links below*
Cheers and don't forget to subscribe!