5 fun and easy Fall activities your kids will love
Ah, Fall! This is the time of year when the air cools and colors abound! My favorite time of the year! From hikes in the park to see the beautiful changing leaves, to apple festivals, to lighting that first fire in the fireplace…there is nothing not to love about Fall. Another thing I LOVE about Fall is the super fun activities I get to do with my kids! Here, I have put together a list of 5 fun and easy Fall activities that your kids will love!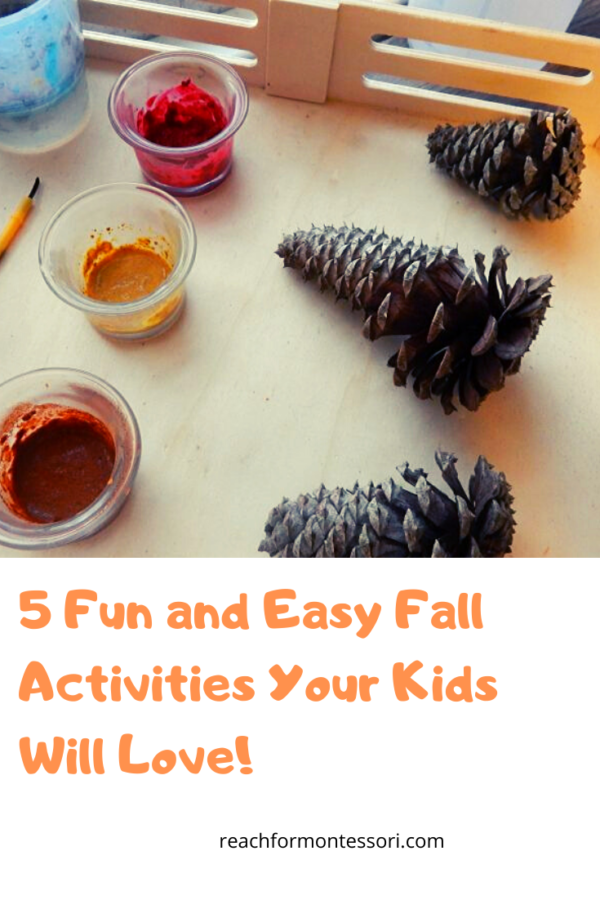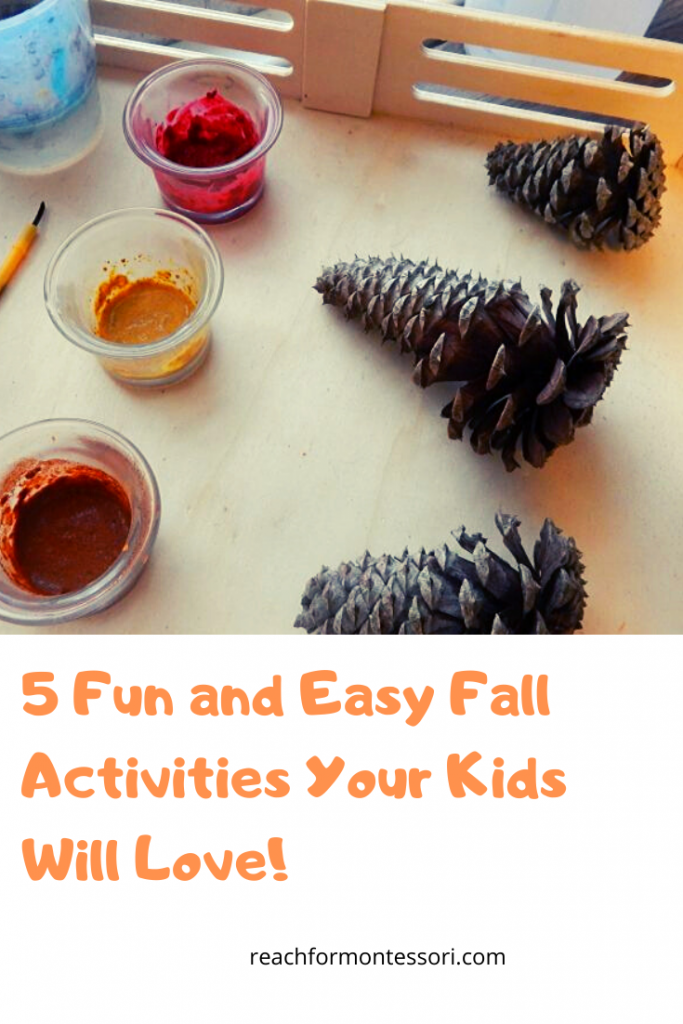 1. Spice Painting
This is a great activity for budding artists and little chefs! We found a few pinecones in our yard, mixed some yummy smelling spices (cinnamon, nutmeg, and cloves) in some Fall colors and PRESTO! A delicious smelling Fall activity!
During our pinecone hunting adventure, we discovered lots of different colored leaves and had the chance to talk about the change in seasons. Picking out which spices to mix with our paints was a big hit with my daughter! This is one of my favorite Fall sensorial activities!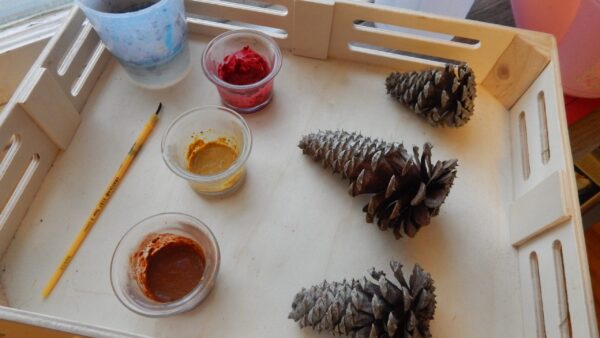 2. Leaf Rubbing
There is a lot to love about this activity. Collecting the leaves from outside was a whole lot of fun! My 3 year old and I took a book with us to help us identify what type of tree each leaf came from.
We got a chance to talk about the changing of the seasons and why leaves change colors, as well as to just appreciate the beauty of the Autumn leaves.
I laminated the leaves to use again, though you don't have to, and then we picked some warm Fall colors for rubbing. My daughter really enjoyed this one!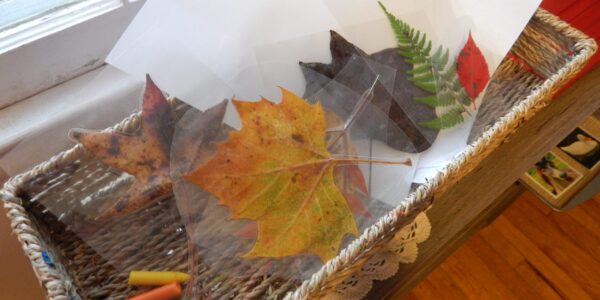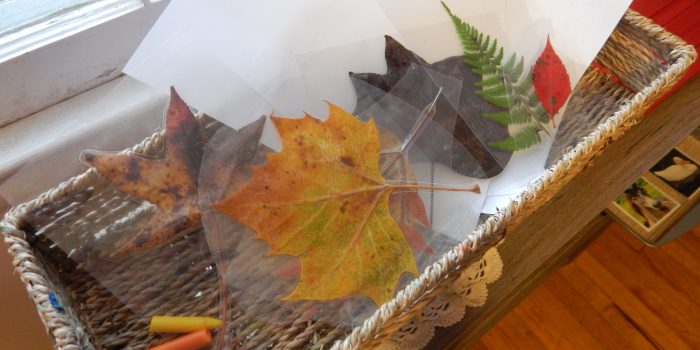 3. Leaf Threading
This is a really fun and challenging activity. Threading is a great pre-sewing activity that encourages the development of hand-eye coordination, pincer grasp, and is great for building concentration!
I punched holes in the leaves to make things a bit easier. Just cut a short length of twine and a tiny twig makes the perfect "needle"! Take a walk through the park or in your yard and have your child pick out the leaves out.
4. Clove Punching
This was a lot of fun and the house smelled so yummy afterward! My daughter had some difficulty pushing the cloves in, so I pre-punched the holes for her.
I imagine that at 4 or 5 year old would have a much easier time. Afterwards, we took our apples to the stove and heated them up in some water. We got to learn some descriptive language about scents and also learned about wafting/safety.
5. Apple Painting
All you need for this activity is an apple, some paints, a plate, and drawing paper. You simply slice the apple in half and demonstrate for your child how dip the apple half in the paint and place it on the paper. Easy!
There is a lot of learning that can go along with this activity. When you cut the apple in half, you may want to talk about the parts of the apple and the life cycle of an apple tree.
Then, when you press the apple onto the paper, you might point out that the colored impression made on the paper matches the shape of the halved apple. You could even give a lesson on mixing primary colors to make secondary colors with the paints!
Or you could just set the activity up and let your child have at it, creating beautiful artwork, all their own! My kids had a blast and they were so happy to show off their artwork to me when they were finished!
I hope you and your kid(s) enjoy these Fall activities as much as we did! Make sure to follow us on Facebook, Instagram, Twitter, or Pinterest for more Montessori learning and activities! And remember, feedback is always appreciated! AND SUBSCRIBE!
Cheers!