If your toddler or preschooler is in the transporting schema and you're looking for some fun toys to support this stage, this article is for you.
Today, I'm going to go over a little bit about the transporting schema and give you some tips on how to support it.
You'll also get a list of 7 fun transporting schema toys
This is one of my favorite play schemas, so let's get right to it!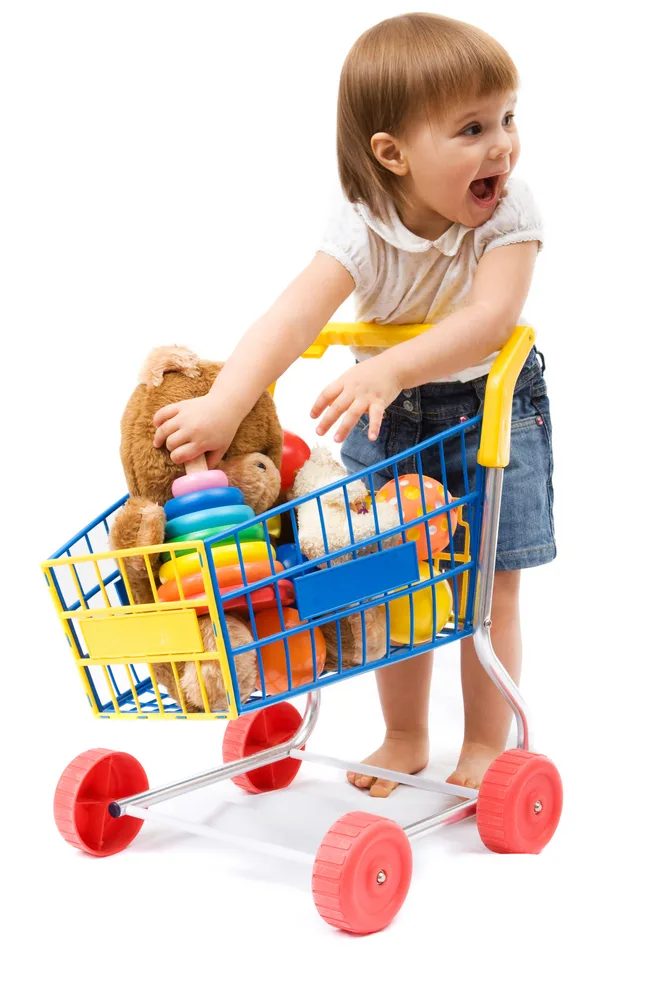 (This post contains affiliate links. Purchasing from these links costs you nothing extra, but helps with our website upkeep.)
What is the transporting schema?
The transporting schema is one of the 9 play schemas.
During this phase, young children demonstrate an intense interest in moving things from one place to another.
If you've noticed that your toddler or preschooler has been filling up their doll stroller with stuffed animals and taking them to the other end of the house, they may be in the transporting schema.
How can you support your child during the transporting schema?
There are plenty of ways to support your child during the transporting schema.
Melissa Kennedy wrote a comprehensive guide to play schemas for this site that you should check out.
She gave a list of wonderful transporting schema activity ideas, as well as some Montessori Practical Life transporting schema ideas.
Toys are another great way to support the transporting schema, as well.
I've observed all 3 of my children go through this type of schematic play and it's always been a pleasure to see how providing them with the right toys has helped them.
Here is a list of some of my favorite transporting schema toys.
7 fun transporting schema toys for toddlers and preschoolers
The transporting schema may fall during the time wherein your toddler is learning to walk or when they are simply still enjoying push walkers.
If this is the case, providing your child with a push walker that has a basket/container on it is a great idea.
Toddlers will enjoy loading up their toys and stuffed animals and pushing them to different locations around your home.
Every child should have a wagon to pull their things around in, and this is an especially important item for young children in the transporting schema.
Since full-size wagons are likely to make a lot of noise and scratch your floors and walls up, this smaller-size Radio Flyer wagon is better for this stage.
This is one of the transporting schema toys that will be used for many years after the play phase has passed.
Dump truck toys make great indoor/outdoor transporting toys.
They can be loaded up with items from nature while your child is playing outside, or they can haul stuffies and toys inside the house.
This is also a great toy for children in the rotation schema, as well, as the wheels turn and the back lifts on a hinge.
Pipettes and tongs make great transporting schema toys.
They are also great for helping children develop fine motor skills, as well as hand-eye coordination.
This is a fun set that comes with a variety of items, including pipettes and tongs.
Purses are so much fun for children in the transporting schema.
They can carry items around on their shoulder with a purse, and it allows them to take things with more places, like on outings.
There's no need to gender-stereotype when it comes to purses – my sons enjoy purses as much as my daughter.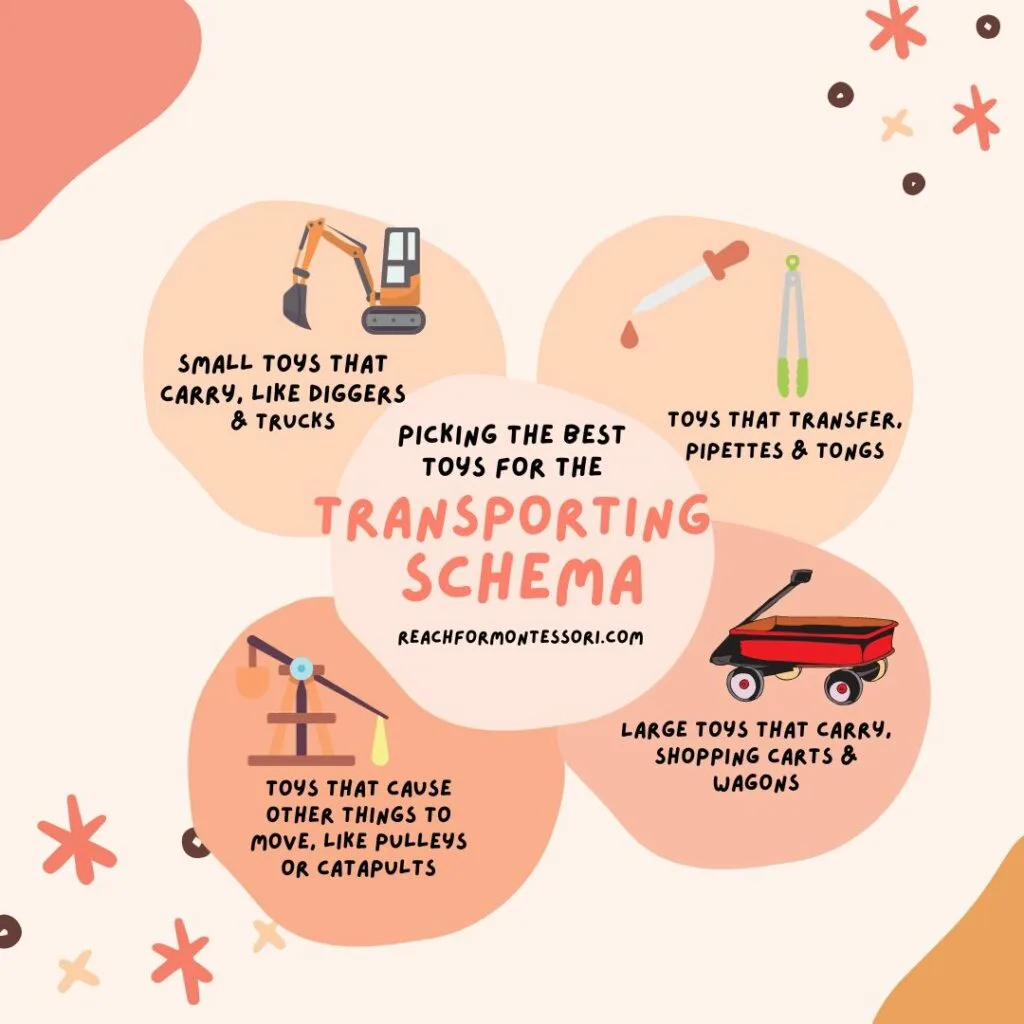 Pulleys are one of the most fun toys for kids, no matter if they're in a developmental schema or not.
A pulley system, like the one featured below, is a great transporting schema toy for the outdoors that lets children experiment with force and gravity, as well.
This was hands-down my daughter's favorite thing between the ages of 1 and 3.
She'd load her shopping cart up with anything she could find around the house and just push it all around.
Children really enjoy imaginative play as well as gross motor toys at this age.
So, if your child is in the transporting schema, as well, this is a great purchase.
There you have it – 7 of the best, most fun, transporting schema toys.
I hope you got some great ideas from this list and that you continue to enjoy watching your child develop.
Remember, always base your toy selection on your child's interests and developmental needs.
Cheers and don't forget to subscribe!