If you're looking for some toys that start with Y, you've come to the right place. I've put together an awesome list of letter Y toys.
These toys are great for letter Y-themed school show-and-tells or for helping young kids learn their letter sounds.
Toys that start with letter Y can be used in Montessori sound games in a variety of fun ways or as part of a series of letter Y activities.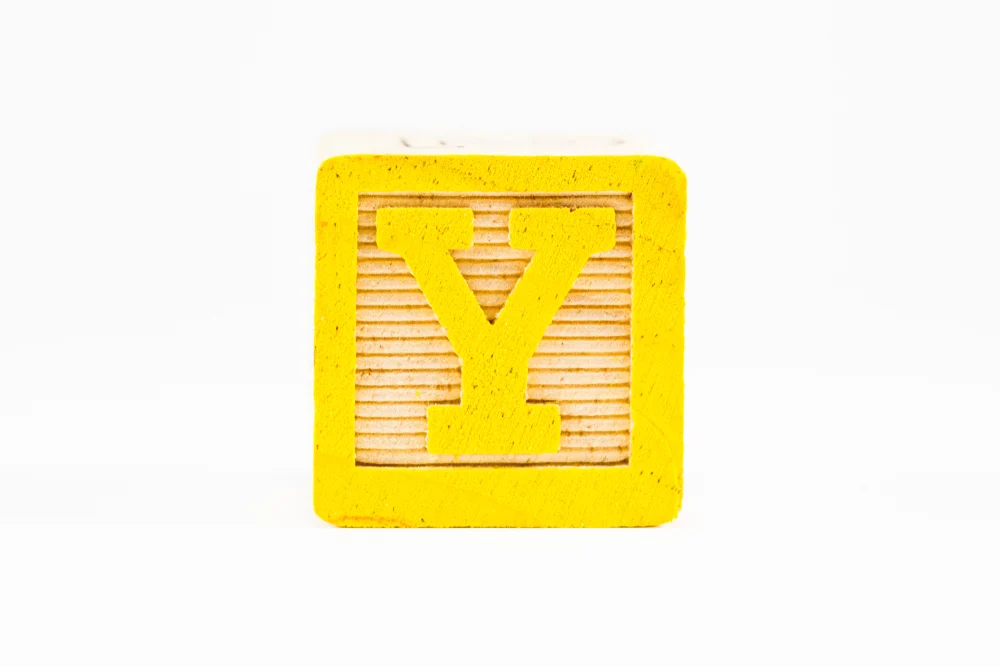 (This post contains affiliate links. Purchasing from these links costs you nothing extra, but helps with our website upkeep.)
12 toys that start with the letter Y
If you're familiar with the Toniebox, this letter Y toy might be right for you.
The Yoto Player is a screen-free music player that lets children have control over their music listening experience.
When coming up with our list of toys that start with Y of course a yo-yo came to mind straight off.
If you've got a child that enjoys tying knots and working with their fingers, they will have fun with the Yarn Llama toy.
Puzzle Blocks are some of the neatest little building toys. If you're familiar with Brain Flakes, this is a similar toy.
Yahtzee was one of my favorite games growing up. This is a classic game, great for kids that are learning to add and multiply.
This cool Yellow Cab toy is a fun letter Y option.
Yak is one of the only mammals that starts wuth the letter Y.
Yard dice have unlimited potential for outdoor fun. This set comes with some fun games for your family to try out, too.
Yoga is a letter Y activity that's great for children's bodies, as well as their minds. This is a fun take on this mindfulness practice.
Yorkies stuffed animals are so cute and cuddly and, of course, they start with the letter Y.
This is a fun game that encourages healthy eating. This could also be used for a letter B toy.
A wooden yacht puzzle is a great letter Y toy that kids who enjoy water and boating will enjoy.
There you have it – 12 awesome toys that start with Y!
Do you have any ideas for letter Y toys, Montessori-aligned of course, that didn't make the list?
Cheers and don't forget to subscribe!