Whether you're looking for some toys that start with the letter C for show and tell, for sound games for learning the alphabet, or for any other reason, I've got some awesome ideas for you right here!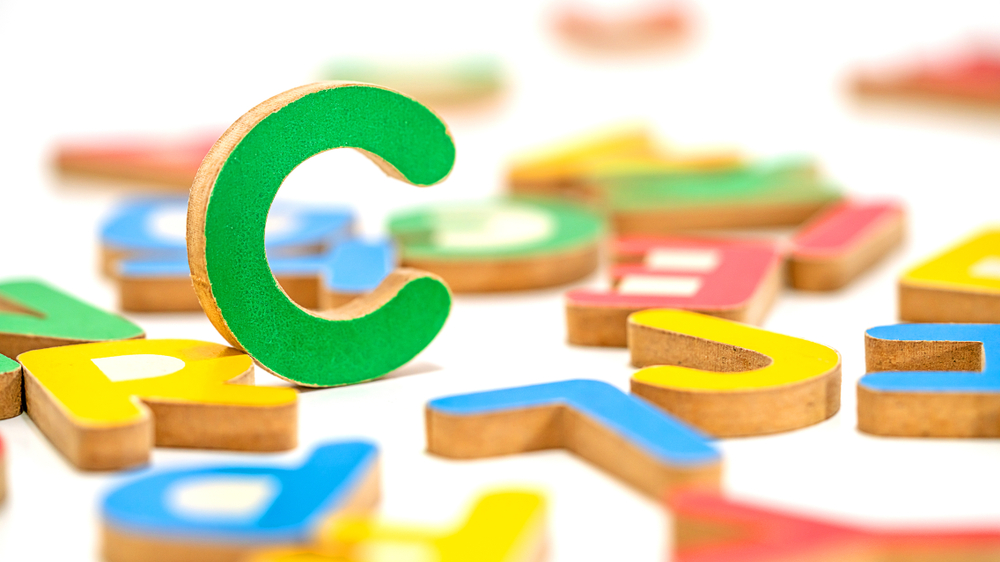 (This post contains affiliate links. Purchasing from these links costs you nothing extra, but helps with our website upkeep.)
20 toys that start with C
A set of cars with a ramp not only starts with C, but it satisfies children with schematic play needs.
If you have a child who likes to drop and throw things, this letter C toy is a sure winner.
Small cat figurines are perfect for sound pouches and other letter learning activities.
Is your child learning how to tell time and they need a letter C toy for show-and-tell?
Why not get a time-learning clock?
Coin boxes have a special allure for toddlers and preschoolers.
This is a letter C toy that has a fine motor element, along with a challenge of visual discrimination.
If your child is interesting in bugs, this haul of toy caterpillars make great toys that start with C.
Kids are fascinated by construction equipment. An often overlooked letter C construction toys is the cement mixer.
Do you have a dino-loving letter-learner? They will enjoy showing off this ceratosaurus. (My son's favorite dinosaur!)
These toy cicadas are realistic looking and great for lessons on insects.
If your child is learning about hot, dry climates, this cactus makes a great letter C toy.
This wooden pop-up castle can be easily transported to your child's class for show-and-tell.
Cash registers are the perfect toy for learning about math and money.
Learning about animals south of the earth's equater? A capybara is a great letter C toy that compliments your lesson plan.
Schleich makes some beautiful and true-to-life animal figurines. This letter C animal is realistic, perfect for show-and-tell, and goes great in a farm animal habitat model.
What's more awesome than finding a toy that piques or fosters a child's interest in art and photography?
Skoolzy makes some pretty fun toys, including this cookie matching game.
This wooden cheese lacing toy has a fun fine-motor element to it.
Here's a toys that starts with C that you may not have thought of – cauliflower!
Coyotes are facsinating animals – we live along side them where we are!
A miniature closet is a great letter C toy that can be used for dolls and stuffed animals.
Crab figurines are great toys that start with the letter C. If you've got a little one who enjoys sea creatures, these are a great, realistic looking, option.
There you have it – 21 great ideas for toys that start with C. These options are all fun and have an educational element to them!
Cheers and don't forget to subscribe!