The time of the year to celebrate the mothers who sacrifice everything to take care of their little ones is once again upon us. If you are looking for some creative, Montessori-inspired Mother's Day crafts you have come to the right place.
We mothers really do appreciate thoughtful handmade gifts and trinkets, as well as the pre-planned and ever-so-adorable activities our families come up with for our special day.
These Mother's Day crafts and activities are sure to bring a smile to the face of the every recipient. These activities also have some great benefits to children, as well.
The crafts below benefit young children in the following ways: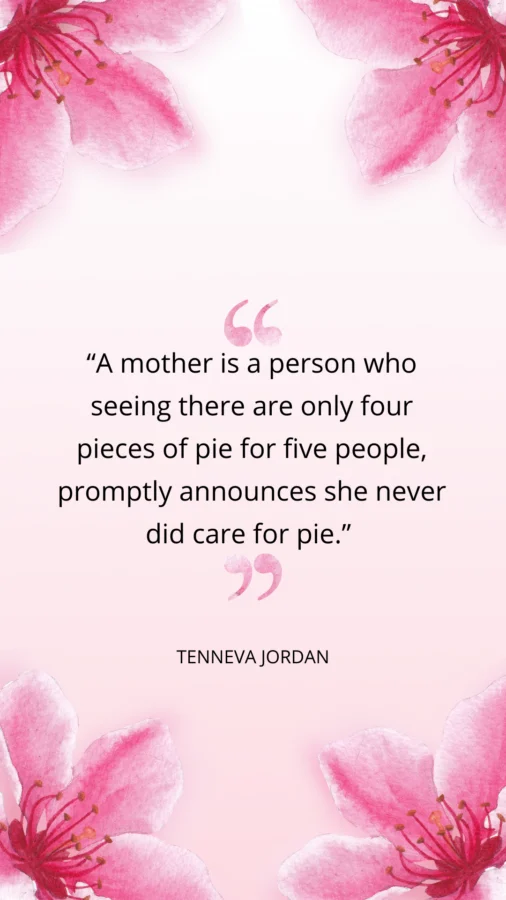 (This post contains affiliate links. Purchasing from these links costs you nothing extra, but sends a few cents our way for website upkeep.)
15 Montessori-inspired Mother's Day crafts
Salt Dough Handprint/footprint
Using this easy-to-follow salt dough recipe, make the dough and roll it out. Have the child press their hand or foot into it. Bake it to harden, then have the child paint it.
Mother's Day Keychain
To make this keychain, you can use salt dough or Sculpey Clay. (Bake the Sculpey Clay at 275 degrees for 30 minutes)
Use a small heart-shaped cookie cutter to shape the key chain. Have the child press their thumb twice into the dough/clay to form the shape of a heart. You can use a pencil or straw for the hole that will attach to the key ring.
Bake to harden, then add a coat of paint. Modge Podge can be added after the paint is dry in order to keep the paint from chipping.
Made-by-Me Mother's Day Breakfast
There is not a more special Mother's Day breakfast than one prepared by the little ones who receive our love and care all year round.
A fun Mother's Day breakfast idea is an easy yogurt parfait, buttered toast, and a glass of juice. Even young toddlers can participate to a great extent in helping to prepare the parfait and they can butter the toast and pour the juice with minimal assistance.
Mother's Day Tea Event with Invitation
This is a personal favorite of mine. Not only because I'm a big hot tea drinker, but also because I remember making this craft for my own mother as a child.
Cut a piece of construction paper into the shape of a teapot and tape a bag of her favorite hot tea to it. Write a sweet note and set it on a tray with items for a shared cup of tea.
Mother's Day Treasure Basket
Gather sentimental items for a special Mother's Day treasure basket. These can be a child's first pair of shoes, a tuft of hair from the first haircut, a birth certificate, an old craft the child made, or a first report card.
Have the child get creative and have them think of a story to share for each item.
Canvas Art Piece
Get an 8×10 artist canvas and take a look at some of these creative process-based art ideas. The child will enjoy the process and mom will enjoy the end result.
Mother's Day Morning Flower Arrangement
Set up a flower arranging tray for your child, complete with multiple vases, a variety of flowers, scissors for trimming stems, and a pitcher of water to fill the vases.
Let your child create some beautiful flower arrangements and place them around the house for a wonderful Mother's Day surprise.
Painted Flower Pot
You can have the child make handprints, brush strokes, or let their imaginations go wild on a plain clay flower pot. Pack a little dirt in, grab a packet of seeds, and you've created a Mother's Day activity to share.
Salt Dough Magnets
Using the same salt dough recipe as the handprint/footprint, make the dough and roll it out. The child can simply cut it into a shape or press their thumb, hand, or foot into it.
Bake it to harden, then have the child paint it. When the paint is dry, use Krazy Glue to fasten a magnet (it may take more than one) to the back.
Mother's Day Nature Walk with Invitation
Fold a piece of construction paper to make a card. Have the child think of some places that the recipient might like to walk with them.
List those places on the invitation. Some fresh air and "you and me" time can be a relaxing Mother's Day activity.
Hand Painted Coffee Mug
Mothers love adoring children's artwork. Why not create a gift that lets her enjoy it with every morning's cup of coffee?
Set some newspapers out and grab a smock for your child. Allow your child to use a variety of brushes and sponges for a beautiful process art activity.
Prior to painting, sand the plain colored mug until slightly rough. After paining, spray with clear acrylic (you can also use dishwasher safe Modge Podge) to keep paint from coming off during washing. You can also use a mug painting kit.
Hug Invitation Craft
Of course, Mother's Day is full of hugs anyway, but what better way to fill her heart and teach emotional intelligence than with an invitation for a hug?
Thumbprint Necklace
This is a cute Mother's Day craft that even the smallest child can participate in. Cut construction paper into a heart and use a hole punch to make the hole for some twine or yarn.
Have the child stamp their thumb onto a thin dab of paint, then press it onto the paper heart. For a sturdier Mother's Day gift, salt dough can be used in place of construction paper.
A Story of Feelings About Mommy
Creating a story of feelings is a great emotional intelligence exercise for kids and it will warm any mother's heart.
Cut a piece of cardboard into rectangles then line the pieces up and punch holes in the side. Have the child write and draw one feeling they have about the recipient on each page.
If the child cannot yet write, write the word for them and have them scribble or paint their best representation of the feeling on the page.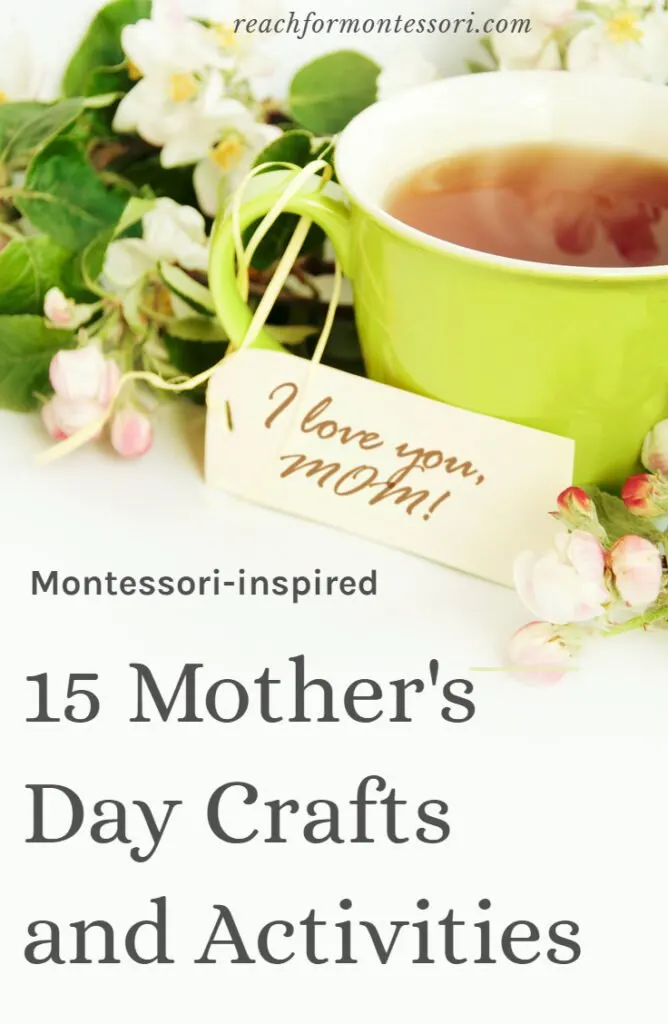 These Montessori Mother's Day crafts and activities are sure to make any mother feel loved on their special day.
---
What Mother's Day crafts and activities does your little one enjoy? What are some precious and creative Mother's Day surprises you've received?
Cheers and don't forget to subscribe!