The Montessori Method
We are all familiar with the Montessori Method, as it is wildly popular throughout the world. Kids learn independence, teamwork, and roam freely around Montessori classrooms, using their hands and minds to learn from the beautifully displayed materials. But, what about the woman behind the method. Not many are familiar with many Maria Montessori facts.
Maria Montessori facts
There isn't a lot of talk about Maria Montessori herself, though. I'd like to change that. She was a brilliant woman and a trailblazer and I would like to share some of the things I find the most fascinating!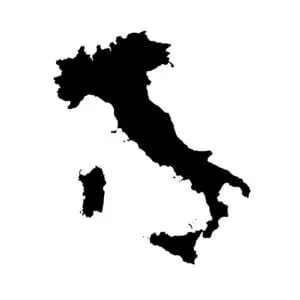 1) She was the first woman in Italy to be certified as a medical doctor. She achieved this against the times and against her father's wishes.
2) She came up with her materials and method from observing children with disabilities. She found that when using her method a materials, the children with learning disabilities were reading, writing, and even passing some of the same tests of their primary school peers!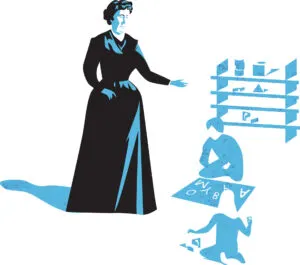 3) She was an unwed mother. That wasn't socially acceptable at that time. So, her son was raised by family outside of Rome. Montessori visited often, though, and he joined her at the age of 15.
4) All Montessori schools in Italy were shut down for over a decade when Dr. Montessori refused Mussolini's orders to implement aspects of fascism in her schools.
5) Maria and her son, Mario, were interned by the British government during World War 2, when Italy entered the war.
She led a full, rich life and she changed the future for generations of children. If you are interested in reading more about her, I highly recommend this book for those looking to learn more Maria Montessori facts!
Cheers and don't forget to subscribe!