While the Montessori Method is more than a series of activities and the space in which they are contained, these things are important. Different age children need their environments to be aids to their development.
The materials they access must be age appropriate and they need to be able to exercise unrestricted independence in their work areas.
The issue that I've encountered in setting up my home for the pre-school years, Montessori-style, is the age difference between my children and their individual developmental needs.
My 3 year old needs order, peace, and cleanliness. My daughter often chooses work that involves sharp and/or small objects or water and it's not always possible (It also creates a lot of extra work.) for me to put away activities that are inappropriate for my younger child many times a day.
Also, putting things out of my son's reach, often means my daughter will have difficulty accessing them, as well, or she won't think to do the activities because they aren't in her line of sight.
My 11 month old needs his development respected through free play and exploration…and he needs his things left where he puts them. He also needs to be able to move about the house freely, unrestricted by baby gates and incessant redirection.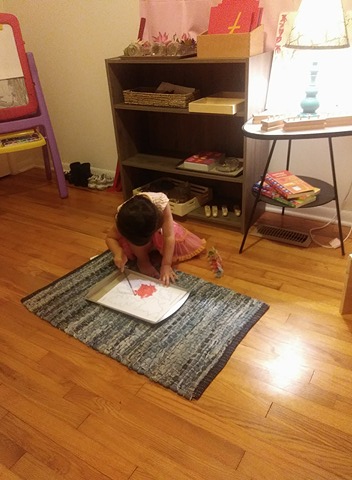 After many hours of de-cluttering, organizing, and having my daughter , so graciously, "share" many of her unused toys and stuffed-animals (We donated them to a local family.), we transformed her room into a beautiful, peaceful workspace. She keeps her door shut, but she is free to come and go as she pleases.
And, since observation is the cornerstone to Maria Montessori's method, it works out perfectly that her door doesn't make a sound. I'm able to peek in and watch her work without breaking her concentration!
For my son's space, we kept one of the shelving units in the common area and we put in it some age appropriate activities, wooden blocks, board books, a knobbed puzzle, etc. I also wanted this area to be interesting to my daughter, as they enjoy playing together, so I added a couple of things she likes to work on.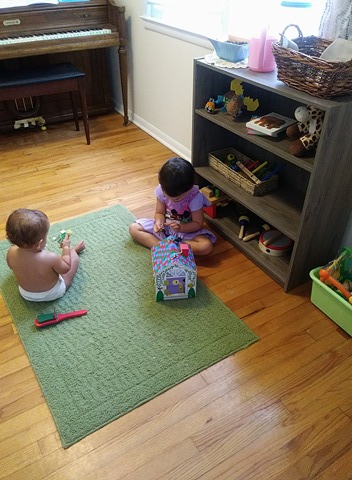 This has been working out great for us! The kids love playing together and my son learns a lot from watching his big sister. After they've played together for a bit, my 3 year old enjoys being able to go to her room and have that private, quiet space to complete her work without worrying about her brother getting hurt or destroying something she's working on.
These two areas, combined with our conversations during daily activities, and their free time playing outside, make our days enjoyable and edifying!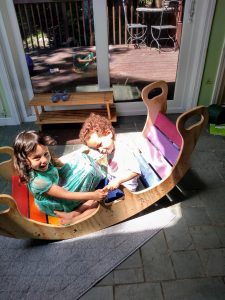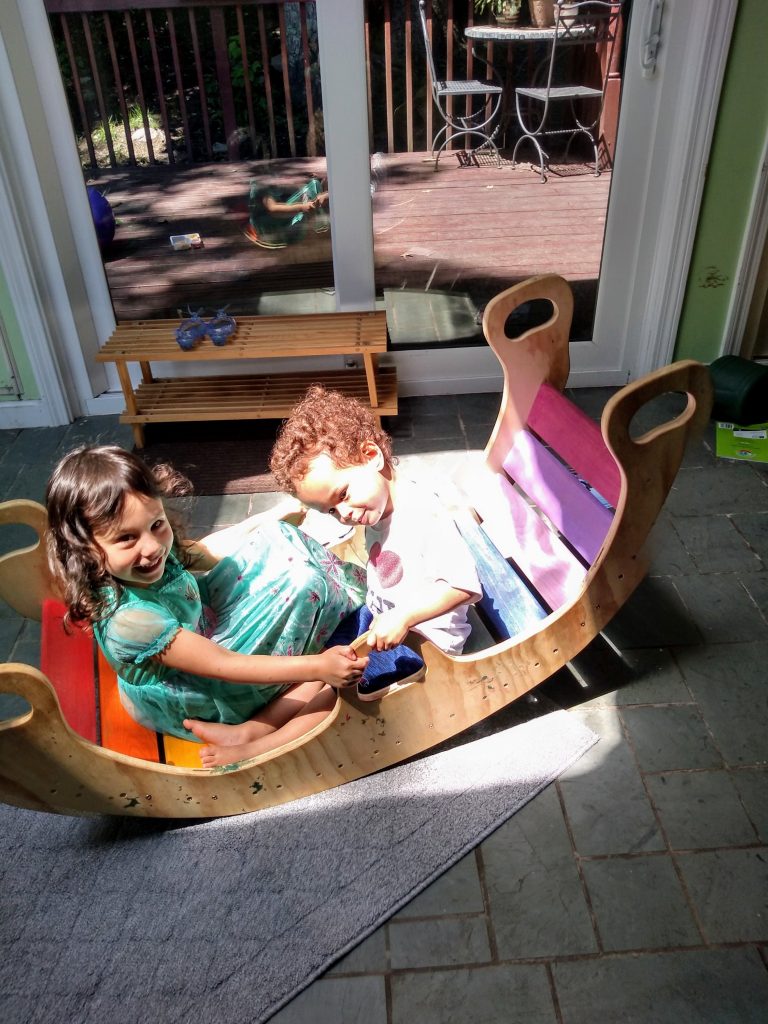 How do you make Montessori work with children of different ages in your home?
Cheers and don't forget to subscribe!