How to get started with Montessori
So, here is the situation: You have a toddler and you just discovered Montessori. You don't know exactly what Montessori is all about, but you've been doing some reading and you like what you are learning. Now, you're wondering how to get started with Montessori.
The current situation at your house isn't dire or anything; your child watches a fair amount of TV, loud plastic toys and messes are everywhere, and your child is climbing up your leg when the TV is off.
Not an ideal scenario, but your kids are loved and well cared for.
You're really wanting to take a few steps to integrate Montessori into your home, though. You aren't sure how far you want to take the changes, you just want to start with a change or two at a time.
That's the way to go, in my opinion! Montessori has to fit in your home, in your life.
Here, I have a list of 5 easy things you can do to incorporate Montessori into your home! Whether you choose to implement all 5 of these things or just one, you are putting yourself on the right track! Every single thing we do for our children counts!
Getting started with Montessori mean Practical Life Activities!
1) Give your kids jobs during meal-prep and meal-time, such as washing vegetables, chopping, or setting the table. Having a small table can help with that!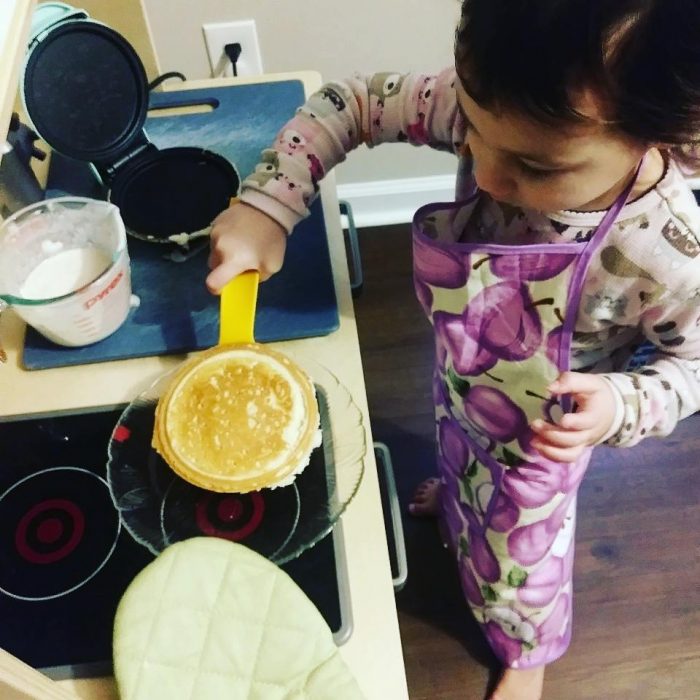 2) Set up child-sized spaces. Nuff said. Small reading chairs, small writing tables, a small eating table.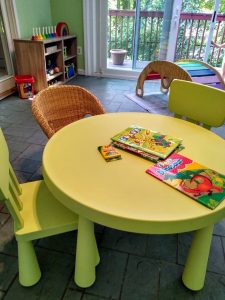 Declutter
3) Declutter and use shelves instead of toyboxes. This is probably the very first thing I would do just because it's the easiest. To help declutter, I suggest trying toy rotation.
4) Limit or eliminate TV. Not everyone has the goal of being screen-free, but Montessori discourages screen-free till well after the toddler years.
5) Speak to your child calmly and respectfully. Model the behavior you would like to see from them instead of telling them how to act. Watch your own behavior because children learn by seeing what you do, not hearing what you tell them to do.
Montessori is all about following the child and respecting their development, but there are a lot of variances in the interpretation of Maria Montessori's teachings. Dr. Montessori herself said, though, that we should look in the direction her finger is pointing, and not at her finger. She encouraged independence, love of learning, and the development of the child's hands and mind simultaneously, through "work".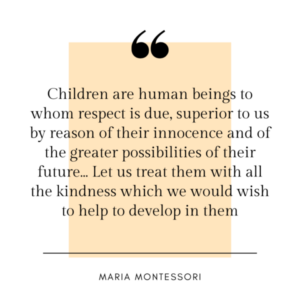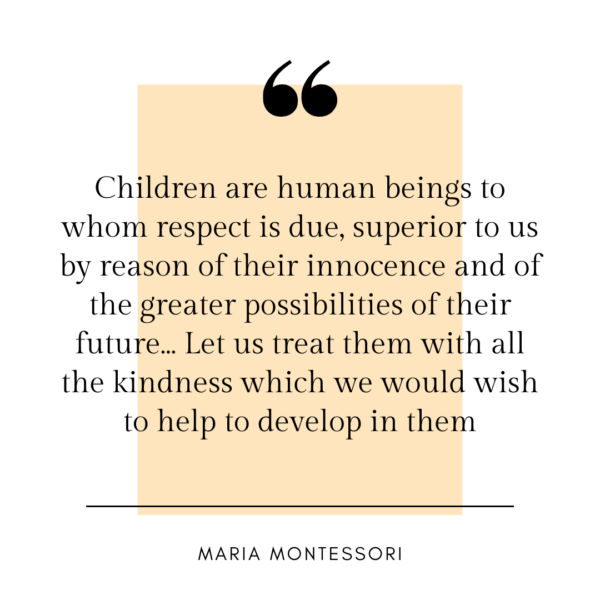 Do some of these things and you will be on the right track!
Cheers!